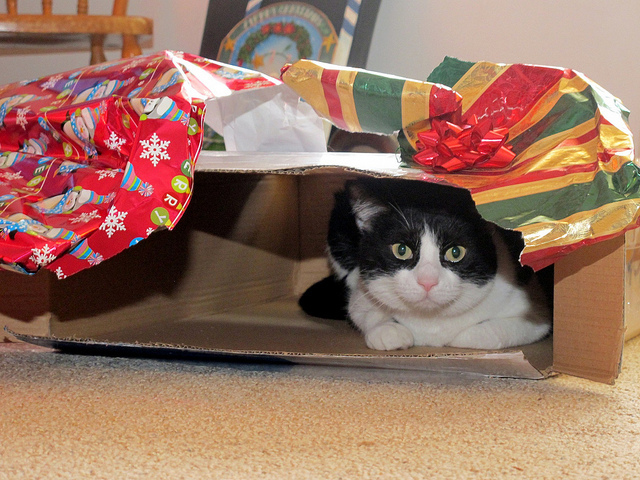 Editor's note: Dear friends, while we may disagree with this author's point of view, that's great. We're a community that allows space for dialogue—and once in a while, when we're feeling really daring—a few jokes. Enter at your own risk, and please don't forget your sense of humor at the door!
~
Let's face it. Many of us are scared sh*tless about the direction our country appears to be going, and we could use a good laugh.
Most of us can't recall any other election that has evoked this many lies, threats and outright disrespect—and that's just among family members and friends.
What better way to celebrate the holidays than to send a gift to tell those we love how full of sh*t Trump is. He may come out on top in the Electoral College, but he'll always be our Number Two.
Here are a few of the wittiest ideas:
Donald Trump Doggie Poo Bags
Make poo great again.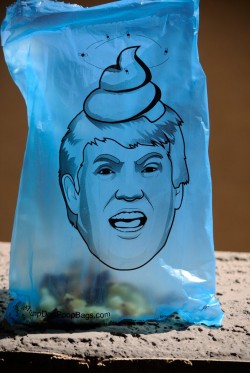 ~
"This Poop's Gonna be Huuuuge" Baby Onesie
Useful. Factual. Fashionable. What more could a baby want?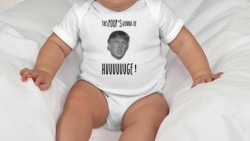 ~
The Donald Toilet Paper
Launch your own smear campaign.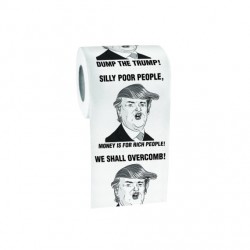 ~
Trump Dump Pin
Why wear your heart on your sleeve when you can wear Trump on your collar? (Note: Only available in orange-ish.)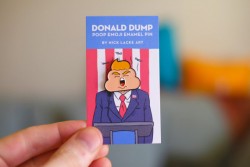 ~
Target Practice Toilet Stickers
For when you're a little pissy. (Note: This is the only kind of aiming and shooting we support.)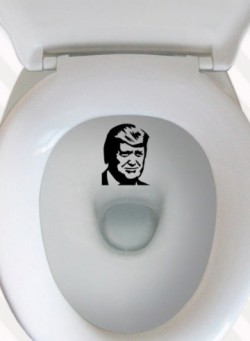 ~
Trump Whoopie Cushion
No need to smell like a poo when you can sound like a poo.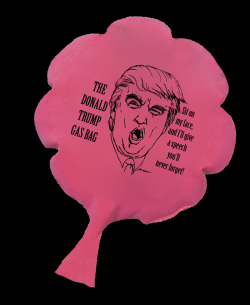 ~
Nasty Women Get It Done Mug
Reach down and grab your own…girl power with this Nasty Woman mug.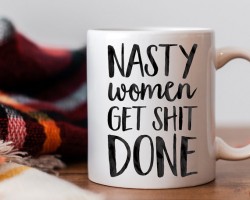 ~
Author: Amanda Christmann
Images: See hyperlinks. Featured: frankieleon/Flickr

Editor: Toby Israel
~