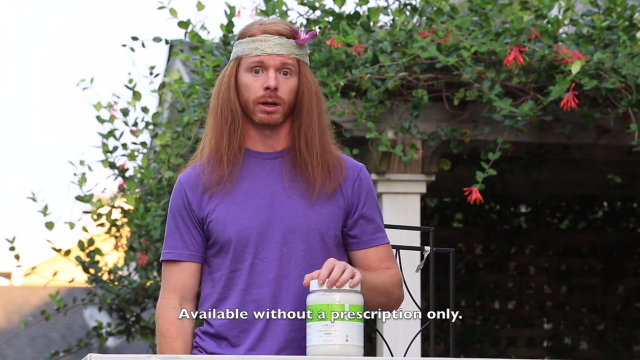 The internet's favorite misguided yogi is at it again.
JP Sears, whose "Ultra Spiritual Life" series has provided laughs and "guidance" to millions of viewers, has released a new video on the (greasy) key to better sex.
"If you're a boundary-less, man-bun-sporting, polyamorous yogi, you'll love how the tantalizing erotic properties of coconut oil take your seduction practice to the next level," he tells us.
"Whether you're into low-level consciousness/primitive promiscuity, or you're into high-level consciousness/tantric connections, coconut oil will help you. […] Studies show it's the naughtiest of all oils—and it's vegan-approved."
While I don't necessarily recommend that you take his advice, laughter is always the best medicine.
Check it out:
~
Author: Amanda Christmann
Image: YouTube
Editor: Toby Israel
~