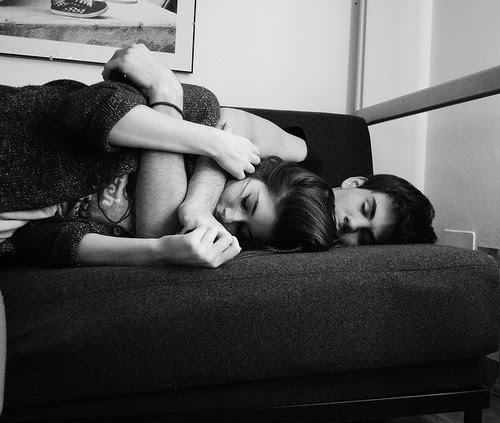 Loving a complex, wounded warrior takes great strength and an extraordinary amount of courage.
To pour love into a shell that is cracked, and badly splintered from the stormy thundering hell of past trauma, is testing beyond any soul-connection you've known before.
When someone has buried years of raw pain and heartache, they aren't going to let your love flow freely in and around without putting up a hardened fight.
They will push us to the edge of all our extremes and will tear down any boundaries we have tried to erect, but we will carry on loving relentlessly, hoping that eventually our subtle heat will thaw out their punctured, ice-cold heart.
This delicate warrior you share affinity with really doesn't want to be caged, chained to history, guarded or locked away. Nor do they want to exist with their ego dominating them, living in fear of reopening their hollow, blue, sorrowful rib-cage and allowing feelings to flood back in.
This fragile battle-scarred, sacred soldier of love wishes they could be vulnerable and show you the dustiest, deepest and darkest parts of their weather-beaten soul. However, they are terrified that you will run scared and reject their suffering, flaws and inner demons as they terrified the others before you.
They are also petrified of the fierce intensity of your radical love, and they will feel tempted to escape and abandon what you share in an attempt to release the built up pressure of their internal agony, so it can freely bleed out.
There is something infinitely beautiful, endearing and compelling about a warrior who's been broken and fractured by bolts of emotional lightning and is now tentative toward love.
Regardless of whether you feel that by loving them you are a "fixer" or a "mender," the reality is you have endless love to give, and you cannot silence the whispers reminding you that the shattered one you are pulled to needs and deserves to feel it.
You will be forced to surrender to yourself if you unconditionally and limitlessly love the bruised heavy heart of this mysterious creature. You will require patience, resilience and an understanding that it matters not what you receive in return, as the journey written in the skies will twist, curve and spiral, throwing you off-center, leaving you questioning every soothing touch and caress.
People will disapprove, warn you and tell you to leave this distant fragmented one alone—and instead, offer your love to someone safe and ready to consume it—though you know that all is not always equal and fair in the dichotomy of love and war.
The heart wants what the heart wants—and sometimes the passion that arises will be hard to hold, and you will hurt. But you know this bittersweet warrior yearns to be loved, and your burning heart refuses to settle, dim and quit.
You have the ability to see their divinity, and you tear down the burdening, towering, steely walls that force separation.
You breathe life into the ancient ruins of their soul, restoring their brittle bones with a depth that is rarely found. So, sweet precious one, continue loving the only way that feels right for you.
This chaotic, complicated mess will stretch you—and at times you will come undone, wondering why you wander through this shadowy perilous labyrinth. But you've long since learned that the truest form of love is spellbinding and indestructible. It relinquishes judgment, and it does not give to receive, nor does it seek perfection.
All warriors tremble and fall at times, and this magnificent one you are entwined with is just tired and weakened right now. They have endured vivid nightmares on the darkest nights, as they conquered personal wars, while navigating the long, winding road that led to you. Gently douse them in the holiness of your medicinal transformational healing love.
You have waited lifetimes for their arrival—and although the fire in this warrior's eyes fades and flickers so lightly, and your impatient heart is restless, you loyally remain by their side, stitching and gluing their tormenting injuries as they temporarily rest, immersed in the whirlwind of an alchemical recovery.
"A bruised soul and a pure heart go hand in hand. If you ever encounter this being; cherish them, heal them and never leave them." ~ Mahrukh
~
Author: Alex Myles
Image: Flickr/PiX Fav
Editor: Yoli Ramazzina