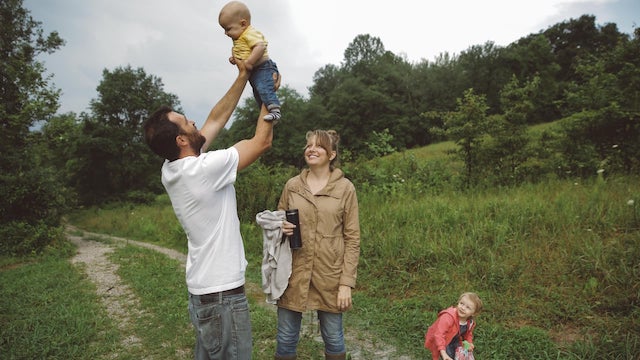 Why hemp? Why now?
When I tell people that I moved to Colorado to become a hemp farmer, and to teach my children to farm, most look at me with curiosity and surprise.
I may not look a stereotypical farmer, and my background is not in farming, but in real estate and interior design. Many may wonder why I would be paying for my children to get a pricey private education when I am really hoping that they will become farmers when they grow up.
Don't get me wrong, I will support each of my four children in having their own dreams and following their own path, but I will also give them the knowledge of what it's like to have a family farm. If they choose to be farmers when they are grown, they will already have the experience. Then, if they choose, they can take over the family farm and teach their own children how to grow hemp. I am taking into consideration the future generations of my family now.
I'm sure people also wonder—why hemp? Isn't that the same as marijuana? Why would she get her kids involved in such a thing? If the crop went up in smoke, wouldn't her kids get stoned?
The answer is simple: Industrial Hemp has the power to transform this planet.
Although it won't get you "high" because it is low in THC, (the psychoactive ingredient in its "cousin" plant, marijuana) it will yield a seemingly miraculous fiber that can make practically anything from bio-fuels to superfoods, to medicines and hemp plastics. EnviroTextiles and paper can be produced from hemp that have been proven to last for generations. Homes can be built from "hempcrete" which is a mixture of hemp fiber and limestone that are environmentally conscious and fireproof—yes, fireproof.
Just about the only thing you can't make from hemp—is glass. 
Hemp, as a crop, only uses about half the water as a traditional cotton crop to grow and is a more sustainable crop than any other. Switching from conventional paper produced from trees to hemp paper may save thousands of acres of forest each year. The crop can be grown year-round in some environments and it is so hearty that it will grow in the mountains, or along coastlines.
Hemp has even been proven to remove nuclear radiation from soil and water. It could literally be planted to "clean" the earth's pollution. 
"The issue is simple: farmers need hemp, the soil needs hemp, forests need hemp, and humanity needs the plant that the good Lord gave us for our own survival—hemp."  ~ Willie Nelson
With all of the benefits that hemp provides, I would be doing a disservice to future generations if I did not become a hemp farmer and teach my children to "farm in my footsteps" if they so choose.
While farming Industrial Hemp was recently legalized in my part of the Western world, countries including Canada and the Netherlands have been producing the world's largest supply of hemp for many years. The United States is the world's leading importer of hemp and although they are showing up late in the game to the Industrial Hemp farming scene, laws are slowly changing to end hemp prohibition in America.
Progress has been made legalizing hemp farming in a handful of states. Hemp farmer and owner of Rocky Mountain Hemp, Ryan Loflin, harvested the largest crop of Industrial Hemp grown in the United States—since its prohibition in 1937—in Colorado in 2014.
The time is now for my family to plant this sustainable and eco-minded crop. The time is now—to save the future of our families and our world. If I don't farm, or teach my children how to farm, this incredible, sustainable, necessary crop, I will miss my chance to make a real, meaningful and lasting contribution to this beautiful planet we call home. It's up to me to do my part, and to raise a family of farmers.
Now.
~
~
~
Author: Heather McLendon Hart
Image: Vimeo
Apprentice Editor: Elyse Sinclair// Editor: Travis May