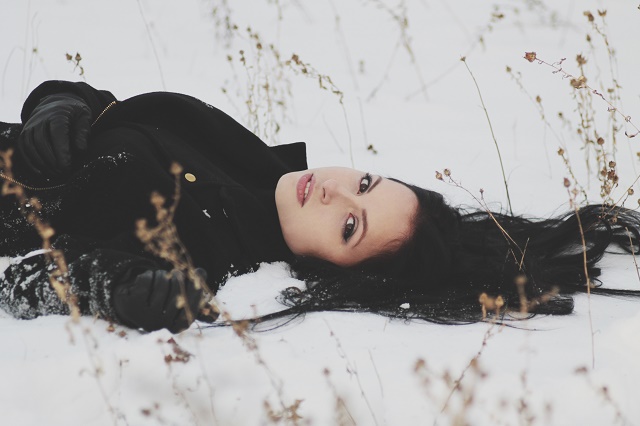 She longs for winter's frost—
The cold, crisp days that promise rest.
She longs for silence on a snowy day,
A blizzard that keeps visitors at bay.
She aches to find a corner by a well-kept fire—
To snuggle into with a mason jar of wine.
To take her masks off,
To air her wounds,
To leave behind
A year's worth of sins.
To find her center and feed its growth;
She's a huntress who's laid down her arrows and bow.
She's winter's mistress,
Undressed for the night,
The long winter months of sitting by her drum,
Finding the heartbeat of the earth that sustains her;
Remembering her roots,
Her ancestor's voices:
Winter is for solace and secret midnight whispers.
Winter has promised to cradle her gently,
A papoose for her hurts,
Her tears stain a chalice,
Carved from a tree
That has seen many seasons.
She lets go, her strength now measured in sobs;
Winter will listen as she unburdens her soul.
Wild woman, why do you rush around so?
Sit down by my side, and tell me your woes.
Summer is over, and autumn has flown.
Spring is not yet,
So give winter your tears.
Light candles, burn incense,
Sing old songs,
Read poems,
Putter around with no goal in mind,
Just rest in the silence you have finally found.
You can scream at the sky,
Count all the stars,
Play in the moonlight,
Discover your wild,
Let your hair grow, invite lovers in—
Winter is for wolves and for howling at the moon.
She longed for winter—
The savage storm,
So she could be invisible,
And embrace the unknown.
~
Author: Monika Carless
Image: Unsplash
Editor: Yoli Ramazzina