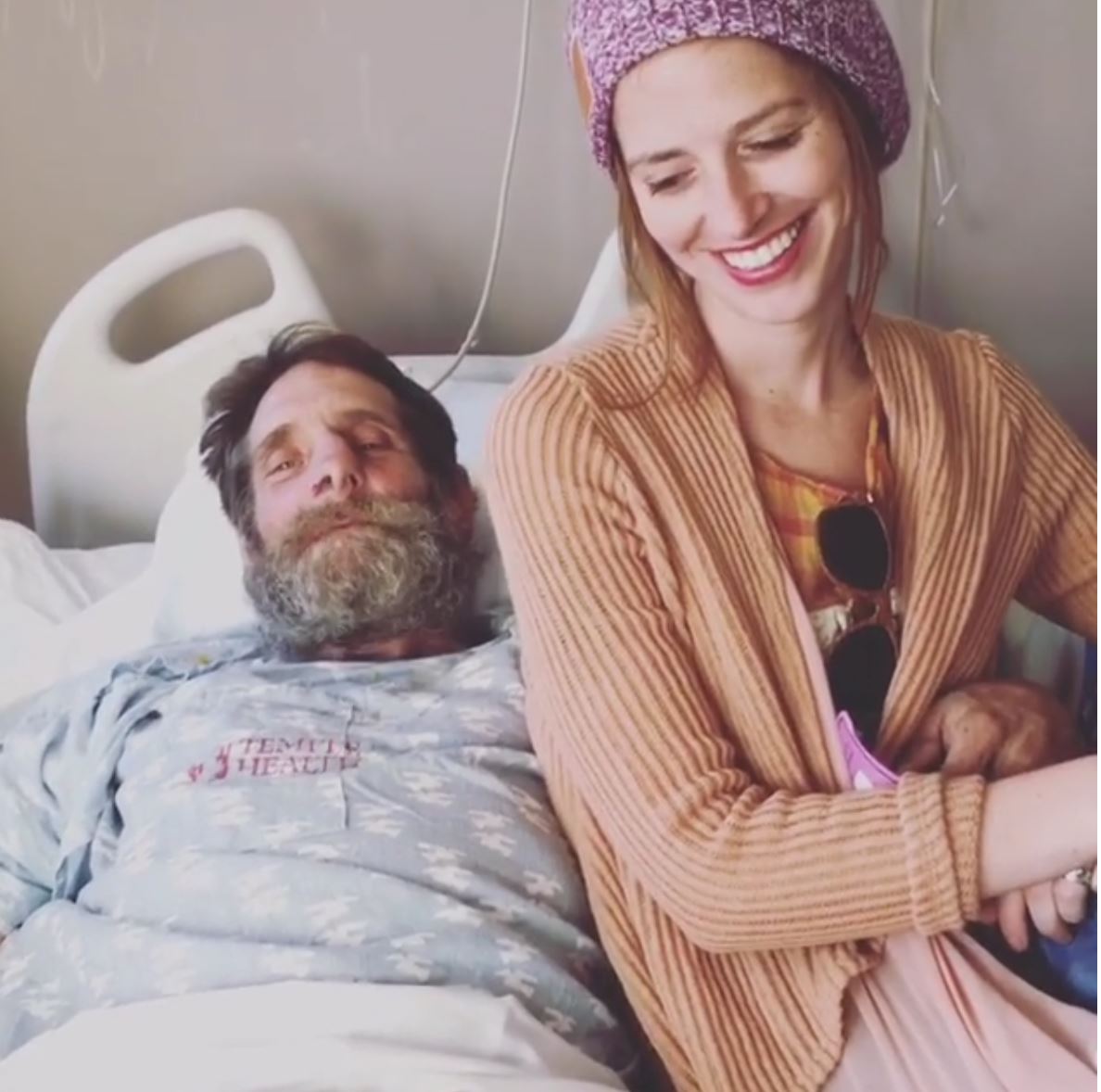 I admit I used to be that person who would walk by homeless people.
I was afraid of them because I didn't understand how they got where they are. Rather than asking them, I let my fear rule me for far too long.
I kept walking.
When I moved to Florida, things changed. I saw panhandlers everywhere—they'd walk up and down the streets with their signs asking for change and approaching cars as they stopped. Sometimes the car windows would open and a few bucks were handed out the window.
It was risky though. In Florida, panhandling is illegal. As my views began to change, I was shocked by this.
"Wait, what?! ," I thought. How are they going to get out of the situation they are in if they don't get help?
Then came the immediate remorse: I wasn't helping either.
That's when I started keeping water and granola bars in my car. Maybe I couldn't give panhandlers money, but I could give them something.
It was years later when I found Lolly with Project Dignity on Instagram. That's how I met John.
He was one of the few people who gave Lolly a hard time. He wasn't rude, but he thought she was making money for everyone but him. He, like many homeless, was down on his luck. He'd been hit by a car five years earlier, and broke his leg and severely injured his back. He had been living on the streets for four years. As Lolly visited John on the streets, their relationship evolved.
The connection between Lolly and John is amazing. I see a beautiful part of humanity in the love she feels for those she serves while exposing the common problems within homelessness, namely not understanding the system.
There are only a few places for the homeless to go for resources. And there are many Johns out there.
The knowledge that there are many beautiful souls like John has changed my life. In my aspiration to help displaced people, I still keep a bit of extra food, water, and (now) hand warmers in my car. When I see people, I can reach out to them and let them know that someone cares. I also donate to Dignity Project's holiday drive.
As I watched John and Lolly's story unfold, I saw vulnerability from the love as it trickled in from strangers.
His sincere reaction was beautiful:
While John was recovering from a broken leg and severe leg infection, strangers showed they cared by sending parcels and mail. This was a powerful thing for a man who was invisible for a long time. He went from being no one to someon people loved.
He was awed that "a nobody like me can have people care."
He wasn't the only one shocked by the kindness of strangers, as Lolly said:
"I sincerely had no idea how much people would care for people they had never met. Nor did I know how I'd sit across from a 60-year-old man who may not make it knowing that the kindness of strangers would overwhelm him to tears as well.
[When] he got a warm blanket and balloons [,] he thought it was a mistake. Thank you for showing me [the Dignity Project] is entirely worth it.
I had all the faith I in the world about people given the chance to do good…" 
This transformative thing called love still awes me.
The only words John could manage to say to express how touched he was were, "thank you."
~
Author: Lindsay Lock
Image: realhumanist/Instagram
Editor: Molly Murphy