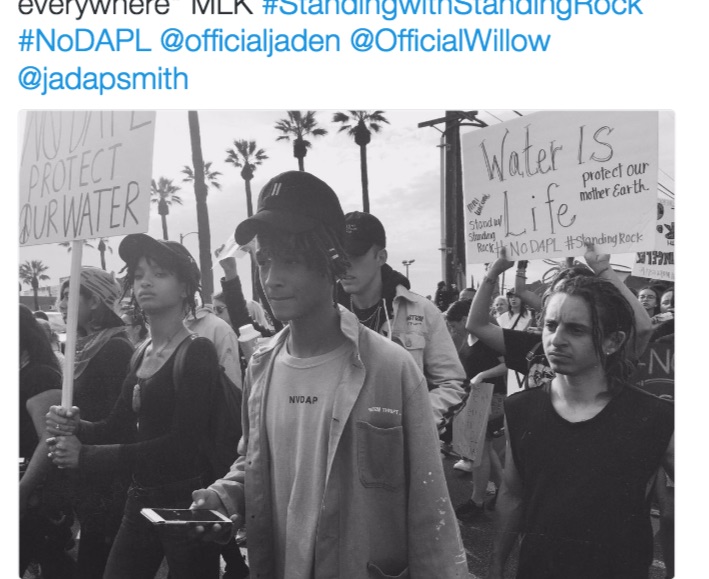 The fight isn't over.
On December 4th, 2016, the Army Corps of Engineers called for the Dakota Access Pipeline to be rerouted, thanks to months of resistance by water protectors.
However, Energy Transfer Partners, the company behind the pipeline, still plans on building it on the original route, which means a legal challenge to the federal agency's decision.
Even with the best outcome possible in the months of December and January, when DAPL-supporter Donald Trump takes office, he could issue an executive order to finish the pipeline without rerouting.
Now, more than ever, we need to turn to the power of the people.
Big oil and gas can't act alone; the pipeline is directly funded by 17 banks, with 21 more banks offering credit lines to its parent companies: Sunoco Logistics, Energy Transfer Equity, and the above-mentioned Energy Transfer Partners. This means that Wells Fargo, Citibank, Chase, Bank of America, HSBC, USB and many others chose to participate in human rights violations, making us—their customers—unwilling supporters of DAPL.
Even beyond Standing Rock, those same big banks fund many controversial projects, from private prisons to coal mining.
We refuse to give our money to corporations whose practices we don't support, so why do we deposit thousands of dollars in banks that invest in injustice?
Now is the best time to pull money out of banks as a concrete way of opposing Energy Transfer Partners' decision to build the pipeline, regardless of The Army Corps' denial of easement. Actress and activist Susan Sarandon started a #BankExit petition that now has 109,000 supporters.
She asks people to go to banks and withdraw money, explicitly stating DAPL as the reason.
Sian Williams, head of financial inclusion at Toynbee Hall, a charitable trust and think tank, says that closing an account means nothing unless we tell banks what they could have done differently to keep us as customers, which is why it's important to keep this as intentional as possible. Banks wouldn't exist without our dollars. Thus, they are uniquely vulnerable to this kind of activity, which is good news for everyone trying to stop the Dakota Access Pipeline from going through Native lands.
There are alternatives to big banks.
Credit unions have a non-profit status, low or no minimum balance requirements, lower fees and interest rates, less restrictive credit eligibility requirements and many other benefits. For big business owners who need a place to extend credit, green banks are a good environmentally-friendly option. These institutions seek to reduce energy costs for ratepayers and expedite the transition to a low-carbon economy.
Lack of public knowledge about banking institutions' investments gives Wells Fargo, Chase, HSBC and others the chance to do whatever they want as long as it is profitable.
And although our celebration of the Army Corps' decision got shut down by Energy Transfer Partners' non-compliance and the nation's fear of Trump's potential actions, we can still act.
Sustained public pressure has played crucial role in many social movements in history, and this time again we have an opportunity to break up with banks that don't take into account the rights of indigenous populations and the future of our planet.
Pipelines can't be built without money. The future is in our hands.
~
Author: Anna Sorokina
Photo: Twitter/@berniceking
Volunteer Editor: Alicia Wozniak; Editor: Toby Israel
~