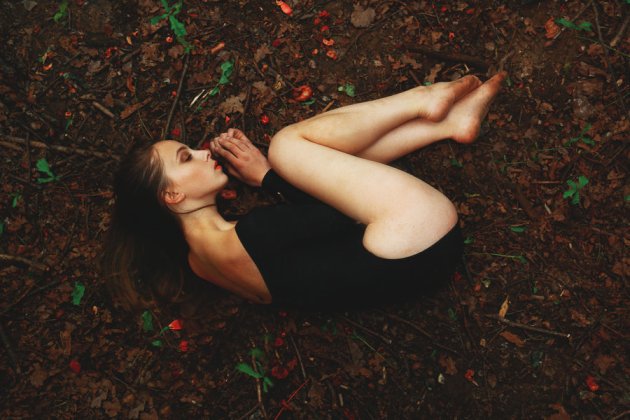 I never wanted to be a leader.
I never wanted to be the one who had to tell my dad that the spot on my mom's MRI was a tumor when he missed the doctor's rounds.
I never wanted to be the one who had to shave my mom's head for her craniotomy, a brain surgery. The one who had to coordinate all the calls and texts and updates because my mom is so loved and is on everyone's prayer lists.
I am the baby. This wasn't supposed to be my job. I didn't ask to be this kind of leader.
But that's the thing—God doesn't call upon the most sought-after leaders. He picks the ones he knows will answer the call, whether they are a leader or not.
Three years after not knowing if my mom would even wake up after so many seizures, here are the lessons I've learned from answering that call.
Time and again, you earn your wings on the way down.
I knew how to lead, but I wasn't prepared for it. I had to grow my wings in the midst of the storm. I had to learn how to rise above while the wind and rain were beating me down.
Prepare for the next riptide.
Because we all know there will be another one.
My mom's tumor will come back. It already has once. I have learned that in order to float, we must be willing to surrender to whatever is headed our way. If you resist and struggle, not only will you wear yourself out, you will sink sooner. Be prepared for the unexpected.
Don't settle.
My mom started running at age 60 and had just finished running her fourth half-marathon two months prior to her seizures and impending diagnosis of brain cancer. She has taught me that it's never too late to go after a goal, to dream a new dream, and to believe in yourself. Listen to that stirring in your soul.
You can't do it all alone.
Lose the ego. Ask for help and be willing to have others help you. There is comfort in being surrounded by those who want to lift you. Extra meals, a few groceries, a coffee date, a few hours babysitting, rides to chemo appointments—whatever it is, let it in. Same goes with prayers.Rely on your faith, whatever it may be.
Lastly, love. Unconditionally.
Crack open your heart and soul to others who deserve it. And when you do, you'll see and feel how the world responds in a ripple effect: shining, soaring, fully, and completely. You will never regret saying, "I love you" when you truly mean it—holding those feelings and words back will hurt even worse than never saying them at all.
~
Author: Kathryn Vigness
Image: NomiZ25/Deviantart 
Editor: Katarina Tavčar