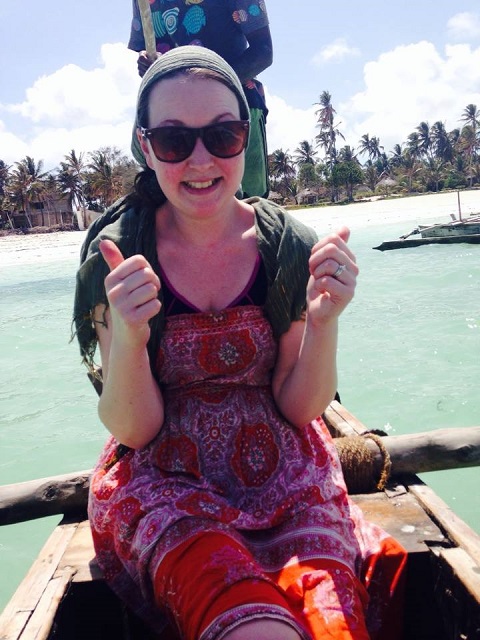 Standing in a lift in London one morning with a colleague, I was explaining to him my dreams for relocating to a renovation property I had bought in rural France. The call to adventure seemed a lifetime away as I pressed the lift button and anticipated a long day ahead.
He asked me a simple question. "If you went to France and it went pear-shaped, how soon could you get back?"
I added up the travel time on my fingers. "About five hours," I replied.
"F*ck it, go now!" he exclaimed, and we laughed loudly. My heart flipped at the very thought of it.
Think about it.
Our inboxes are constantly bombarded these days with a stream of newsletters, social media alerts, advertisements, bank statements, and mundane messages. Similarly, we encounter many daily human interactions that we can choose to engage with or dismiss.
It is up to us to decide which ones we open and dedicate our time to, and which ones we simply ignore. Whether our inboxes are electronic or human, the choice is ours.
So when we receive email, which do we open first?
The routine reminders? Or those that look appealing and inviting?
By acknowledging and discarding those we don't want to dedicate our time to, we can concentrate on those that seem more engaging. And the same goes for our thoughts—just like an email inbox in our minds.
This is our real-life inbox.
As I pondered the words I'd heard in the lift, I remembered how three years earlier I'd had many options in my life's inbox after graduating from university. I considered volunteering with eco-projects in South America, rescuing endangered animals in Africa, and shaking the hand of the Dalai Lama. My life's inbox was overflowing.
I had also filled out multiple job applications, and an interview offer came quickly. It was fate. I accepted a role as an archaeologist with the Museum of London and promptly forgot about my other options. Three years and an office promotion later, my days had become long and mundane. I had a tedious commute and spent my evenings living in a shared house.
What had happened to my choices?
I had just one option in my inbox, as I had dismissed the rest. My once exciting quest for adventure was now the rat race.
Sitting at my desk, I thought of the lyrics to the Martha and the Muffins song, "Echo Beach."
From nine 'till five I have to spend my time at work.
The job is very boring, I'm an office clerk.
The only thing that helps pass the time away
is knowing I'll be back at Echo Beach some day.
Have you ever sat dreaming of adventures without diving into your options?
Do you think about the "what ifs" when you could be thinking about the "why nots"?
F*ck it! Who says we can't go now?
I clicked on my life's inbox and made some decisions. I began making arrangements for the day I would hand in my notice at work and relocate to France.
But there was one place I wanted to visit first—Echo Beach.
Six weeks later, I left the archaeological office and flew to Zanzibar where I did star jumps on the white sands of Echo Beach and swam in the warm Indian Ocean.
A few months later, I clicked adventure again and flew to France to start renovations with the aim of putting the ideas I'd had as a recent graduate into practice. It didn't go pear-shaped, and within two years I had set up my own eco-project, taken in rescue animals and started housing volunteers to assist with yoga events and workshops.
Our quest for adventure doesn't have to stop. Constant streams of daily alerts bombard us daily through emails, social media and our interactions with others. But we can be mindful in filtering what we don't want so we can dive into the things that matter.
So take a look at your life's inbox and be aware of your options, even if the message doesn't come to you in the office lift! We are simply human inboxes on standby, waiting for life to send us a sign. And we have the power to choose what we engage with and what we discard.
Don't sit around dreaming, dismiss the mundane to the trash and embrace what screams adventure.
And whatever you do, don't just settle for one option.
The choices are right there. All you have to do is click.
~

~
Author: Shelley Dootson-Greenland
Image: Courtesy of author
Editor: Nicole Cameron