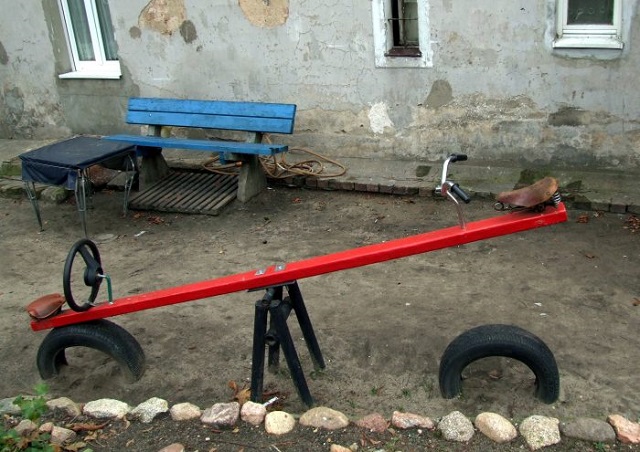 I've gained eight pounds since November 9, 2016.
I also drank more alcohol in the first two months after the election than I did in the previous two years.
There are so many things wrong in the country right now that can be blamed on "Agent Orange," that I feel perfectly justified in blaming my weight gain and near alcoholism on him too. Barbara Streisand did.
The good news is that I probably would have gained 25 pounds (and be in rehab for alcohol right now) if it hadn't been for deciding to develop a strategy to deal with the reality of the situation without normalizing it.
What I have found in these four months since the election is that my asana and meditation practices have played an important role in assuaging my despair. Activism and resistance also help—as does reading funny books.
In other words, as in all things, balance is key. I couldn't eat and drink my way out of despair, and neither could I practice yoga and meditate my way out of it.
In the days following the election, I would faithfully do my yoga and meditation practices daily—and for an hour or two afterward, I would feel positive and upbeat.
Then I would read the news, and the feeling that my country was about to be destroyed by a madman and his minions would overcome me. And for the rest of the day, I would think about the dirty martinis I couldn't have until at least five o'clock—lest I be labeled a raging alcoholic.
Like many, I also felt compelled to reread some of the dystopian novels of the last century, like 1984, Animal Farm and The Handmaid's Tale. Needless to say, those books only fueled my distress and heightened my anxiety.
But dirty martinis didn't help either—and like Arjuna in the Bhagavad Gita, I wallowed in the depths of despair and doubt. I felt powerless to act, even though I had always been an activist.
In the first months following the election, I felt as if the earth was shifting beneath my feet, and time was moving backward. Like many Americans, I felt as if I were living in an alternate universe. I completely understood why Merriam-Webster chose "surreal" as the 2016 word of the year.
Eventually, I'd wallowed in my own misery and negativity for long enough. It was time for a strategy for both resisting the policies coming out of the White House and Congress, and maintaining my sanity and humanity.
Here's what I came up with for myself:
>> Be vigilant in maintaining a daily asana and meditation practice. So I signed up for a 365-day challenge on Insight Timer.
>> Find organized resistance groups to devote some time to each week. I settled on a local Indivisible Guide group, Daily Action, and 5 Calls.
>> Decide how much time I have to devote to these groups each day. I have a fairly flexible schedule, so I decided I can spend two hours a day during the week. In-person meetings and marches might require more time. It's important to decide on a time commitment, so you don't get burned out.
>> Post fun stuff like animal and kid videos on social media. It's very easy to find oneself posting and sharing only the really awful news coming out of the White House and Congress. So I deliberately look for and share fun, uplifting stories. Here's one:
>> Read some books that make me laugh out loud. These three books are hilarious, and they were definitely good for my soul: Confessions of a Jane Austen Addict, Rude Awakening of a Jane Austen Addict, and Eligible: A Modern Retelling of Pride and Prejudice.
>> Stop drinking so much. Well, I've definitely stopped drinking the daily dirty martinis. But in truth, the continuing Trumpian nightmare requires at least a glass of wine at the end of the day.
>> Lose those eight pounds. I've lost one. It's a start.
As with all attempts to keep one's life in balance, it's an ongoing challenge. Life is not static. Like a seesaw, life may teeter back and forth in either direction, but a heightened self-awareness will help us to move back to center.
Author: Gayle Fleming
Image: Flickr/rochelle hartman; Wikimedia Commons
Editor: Yoli Ramazzina