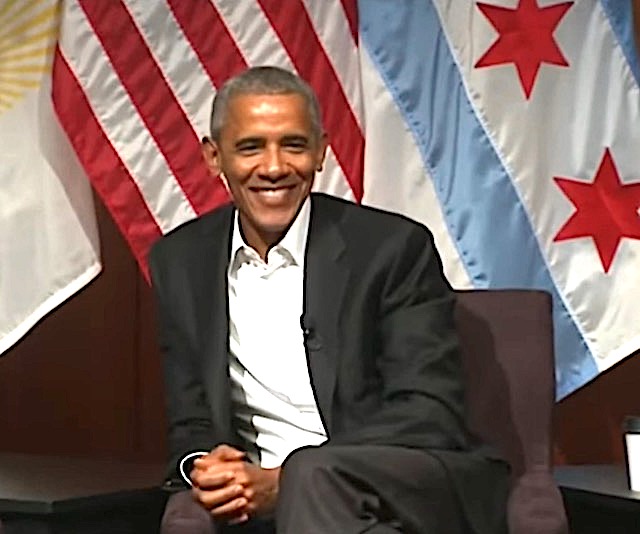 "Political talents like [Obama's] are rare and they do matter." ~ Amy Davidson 
~
In a refreshingly apolitical "gum chewing" talk at the University of Chicago, President Barack Obama returned to his old stomping grounds to discuss leadership and the future.
"He was endearing with the students; he was engaged; he was wise. But neither he nor anyone else mentioned Donald Trump's name, or Hillary Clinton's. It was as though the election had never happened."
Along the way, he gave advice that is not only good for anyone seeking a career in politics, but for anyone seeking to lead a successful life in general.
In fact, if you didn't know it was Obama speaking, you could easily attribute many of his statements to a Buddhist or other spiritual leader.
But you can decide for yourself.
Here is a summary of his cogent remarks:
There are many pathways to engagement, including outside of politics.
Make it a practice to speak directly to those people who you assume do not agree with you.
Be cognizant of fake news while being on the alert to let more voices in, rather than keeping others out.
The need to establish trust is essential in leadership.
Both sides of a debate needed to hear and respect each other.
Don't assume that those who have trouble with the current immigration system are necessarily racist.
Try to find ways to give people a sense that your frames of reference and values are not so different from theirs.
Failure is terrible but necessary to learn how to develop "resilience" and a sense of purpose.
And finally:
Worry less about what you want to be and more about what you want to do in life.
~
~
~
Author: Carmelene Siani
Image: YouTube/Time
Editor: Travis May