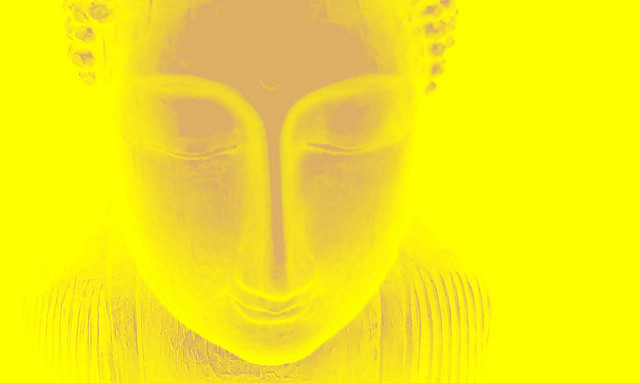 "Waves of panic have become familiar since Donald J. Trump, who has promised wide-scale deportations of illegal immigrants, became president. Federal agents have made scores of publicized arrests around the nation." ~ New York Times
.
It is a rare and hopeful thing when the words of spiritual leaders, who are not seeking to further a religious agenda, and the actions of political leaders, who are not promulgating a self-serving agenda, are in harmony for the good of all.
Over the past few days, however, I have seen this happen.
In the May 2017 issue of Lion's Roar Magazine, 13 leading Buddhist teachers published a letter, calling on Buddhists and all people of faith to "take a stand against policies of the new administration that will create suffering for the most vulnerable in society."
"In this time of crisis, we hear the cries of millions who will suffer from regressive policies…targeting our most vulnerable communities. We hear the cries of a nation whose democracy and social fabric are at risk. We join in solidarity with many others who are also hearing these cries, knowing that together we can be a remarkable force for transformation and liberation."
The letter goes on to state that even though Buddhism does not align itself with any party or ideology, "When great suffering is at stake, Buddhists must take a stand against it, with loving-kindness, wisdom, calm minds, and courage."
The letter was dated April 9, 2017.
Two days later—on April 11, 2017—the New York Times announced that the California State Senate had provisionally passed a bill that increased protections for immigrants by "prohibiting law enforcement agencies from using resources to investigate, detain, report, or arrest people for immigration violations," essentially making California the country's first "sanctuary state."
California senate passed "sanctuary state" legislation, restricting state and local officials from using resources to detain immigrants. pic.twitter.com/7ChDsMKUtb

— AJ+ (@ajplus) April 5, 2017

While there are many who oppose the bill, claiming that it actually makes matters worse, State Senator President Pro Tem, Kevin de Leon, stands firm in his belief that it is necessary—and that it "protects scores of undocumented immigrants under imminent threat from the Trump administration." 
In fact, he had previously authored a joint statement that pre-dated the very sentiments of the letter of the Buddhist teachers:
"California is…a refuge of justice and opportunity for people of all walks, talks, ages, and aspirations—regardless of how you look, where you live, what language you speak, or who you love. [It] will defend its people and…[is] not going to allow one election to reverse generations of progress at the height of [its] historic diversity, scientific advancement, economic output, and sense of global responsibility.
While Donald Trump may have won the presidency, he hasn't changed our values. America is greater than any one man or party. We will not be dragged back into the past. We will lead the resistance to any effort that would shred our social fabric or our Constitution."
The Buddha has said: "As long as a society protects the vulnerable among them, they can be expected to prosper and not decline." 
The sentiment of these words come to life in California's new bill.
"Immigrants are valuable and essential members of the California community. Almost one in three Californians is foreign-born, and one in two children in California has at least one immigrant parent…A relationship of trust between California's immigrant community and state and local agencies is central to the public safety of the people of California…Immigrant community members fear approaching police when they are victims of, and witnesses to, crimes, seeking basic health services, or attending school, to the detriment of public safety and the well-being of all Californians."  ~ California Legislative Information 
The parallels between the letter of the 13 Buddhist leaders and the bill introduced by Leon cannot be denied.
When speaking power to truth, it is a simple thing to see that good people—no matter what motivates them—come together for the good of all when suffering is evident among the "most vulnerable."
As the Buddhist leaders state in their letter:
"Whatever our political perspective, now is the season to stand up for what matters. To stand against hate. To stand for respect. To stand for protection of the vulnerable…We can see clearly the work ahead of us. We have to work together to shift the tide toward what will benefit our children, the natural world, and the future."
So too does the joint letter, announcing California's new "Sanctuary Bill," state:
"While Donald Trump may have won the presidency, he hasn't changed our values. We will not be dragged back into the past. We will lead the resistance to any effort that would shred our social fabric or our Constitution. California was not a part of this nation when its history began, but we are clearly now the keeper of its future." 
In the end, it can be said of all the sanctuary cities and states across the country that, like Kwan Yin, the cries of a suffering world have been heard—and with wisdom and love, they have responded.
~
Author: Carmelene Siani
Image: Twitter @ajplus; Flickr/Keoni Cabral
Editor: Yoli Ramazzina