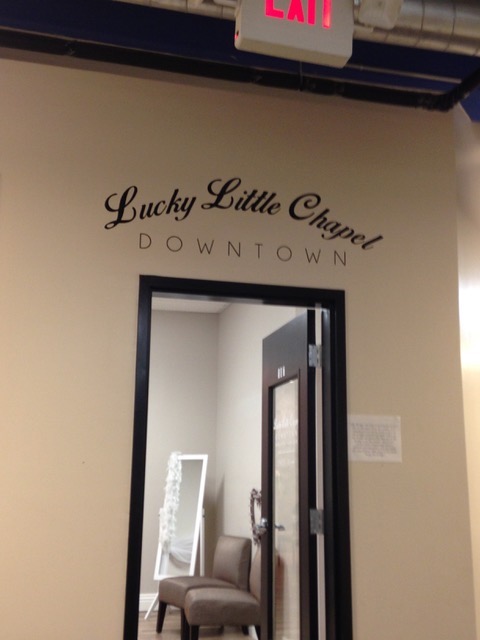 I remember that March morning,
when we had huevos rancheros with Uncle Pete,
when we drove the California and Nevada highways
all the way to Las Vegas.
I remember the Spanish tunes
played by your parents in the backseat,
reminiscing about their own wedding day
in a quiet little church in Santa Paula.
I remember the dusty deserts we passed,
broken down gas stations, abandoned shacks,
the berry stands off the asphalt roads,
Joshua trees huddled together in full bloom.
I remember seeing you smile
when you thought it would never be you
to find such a loving and kind man
in the breath of the sacred angels.
I remember going down long winding roads
driving hundreds of miles on low octane
straight through until we hit the jackpot,
the Lucky Little Chapel.
We went to the wrong chapel at first,
to an outdoor mall with a praying mantis sculpture,
a thousand locks made of hearts
as the receptionist said, "Your chapel's over there."
We registered at the Vegas courthouse,
right downtown, around the corner.
It was simple. All we had to do
was sign our names and smile for the camera.
We laughed, we kissed,
we remembered the Scrabble game
that brought us together
from a different culture, a different coast.
While the town was walking the streets,
while the casino wheels were spinning,
we were at the precipice of a new life,
melding hearts at a new beginning.
I stood on a quarter next to the pastor
waiting for you to float down the aisle
with your strong and proud Mexican father,
to a Brian Wilson song, "God Only Knows."
I broke your grandmother's wine glass.
You married into a Hebrew tribe
far removed from the Aztec ruins
that you rose up from.
At night, the full moon hung over us,
seemed to sing from the balcony
as we cradled each other in harmony,
cuddled each other on fine, silk sheets.
After the wedding day was over,
at the town that never sleeps,
we drove back to our spot on the sand
with one REI chair for you, and the other for me.
~
~
~
Author: Mark Tulin 
Image: Author's Own & Unsplash
Editor: Taia Butler