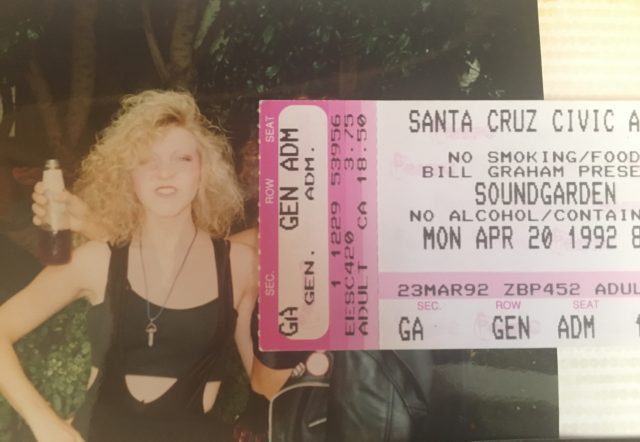 While reading the posts and tributes to Chris Cornell this week, I have been struck by the many analogies and stories that people are constructing: "Here's another tragic story of fame and drugs, of grunge and hopelessness."
But I don't buy it. This narrative of despair does not describe the Chris Cornell whose music accompanied my youth and growth.
Life for me has been full and blessed with brilliant color, adventure, and joy, yet it has also been scarred with incomprehensible, profound tragedies. Friends who killed themselves, brothers dying too young, drugs taking over people's minds and souls.
I know what the face of despair looks like. I can recognize the empty stare of a mind overrun with lithium and the wild eyes of someone high on crank. I know the face of someone who is too afraid of the pain life has to offer, and too blinded by it to see the joy and love all around.
Chris Cornell's was not one of them.
Among his great gifts to the world was his ability to look directly into the void and come back with songs of redemption, to serenade the darkness until it was full of melody and truth. He didn't succumb to his demons; he challenged them. He faced his addictions.
He built a life of value. He loved his children and his wife; he went beyond caring about others to put his compassion into action. He reached out to refugees and gave from his own pocket to help them. He found value in the world outside his own suffering, and in taking care of others. And he gave us all the gift of his magnificent voice.
This badass creativity was what made so many people love Chris Cornell. It's what made me love him and his music. He helped me see the precious and precarious wonder of this life. As I mourn him today, I am filled with gratitude and strength, and ironically, hope.
Life is so fragile. Just a second of miscalculation, poor judgment, or confusion and our flames are extinguished—just like that. Let's be gentle with each other and ourselves. Let's be brave and love openly and take care of each other. Let's slow down and hear the music in this fleeting moment.
But it's all right
When you're caught in pain
And you feel the rain come down
It's all right
When you find your way
Then you see it disappear
It's all right
Though your garden's gray
I know all your graces
Someday will flower
In a sweet sunshower
…All you'll be you are today
~ Chris Cornell, Sunshower
~
~
~
Author: LaDawn Haglund
Image: Author's Own
Editor: Taia Butler