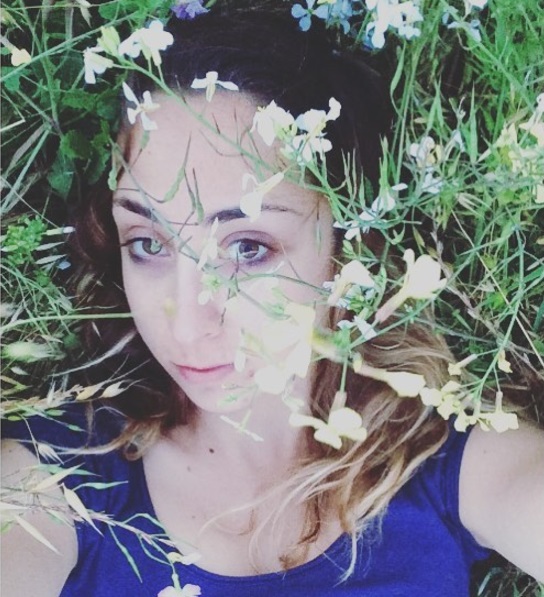 Warning: Adult language ahead!
~
~
How do I count
The folds of my
Labia, like rings on
A tree, when men
Only seem to deface
What has always been,
What was always
Supposed to be mine?
These holy waters
Were meant to be holy.
Since I was a child,
I have been taught
That my body is to be given away—
Pounded,
Stroked,
Held in all the wrong places,
Stripped down,
Fucked—
A thing for the men who want it.
My heart pounds fuchsia
In rhythm with the
Cavity in me that has
Become a well of the
Merciless.
I've written pain,
Engraved it upon my skin,
Because that is all
I have known.
The sunlight fades soft
The day I know
I am ready to reconstruct
Those monuments
To womanhood
Gathering dust that
I hold holy.
It is my name
Haphazardly sewn into
Cracks given by
Moments of percolation
Through my own lips.
These lips that have
Kissed, that have
Screamed, that have
Knowingly been silent, that have
Fought back, that have
Learned to speak in spite of the odds.
Rape:
A word meaning the space between
Wanting and owning without consent;
A word for the way it feels
To have power stripped
From your veins.
He says he's only once had
Blisters on his feet.
Tell him about the miles
You've walked barefooted,
Bare-breasted, hoping numbly
For soles and solace.
Tell him about your feet
Bleeding into pointe shoes
As a girl in ballet,
The blood pooling
Hot
And merciless as him.
Gasp in and exhale and
Tell him about the way it felt to sleep on the
Rose patterned sheets
For years after being molested
On them as a child.
Tell him you remember the feeling
Because you keep sleeping
On the blue sheets he fucked you on that night;
That you are trying to know
You are maybe worth new sheets.
Make him look your
Mother and father in the face, 
And tell them he raped you more than once.
Be the one to tell them not to worry:
That you have learned
You are unstoppable.
~
~
Author: Emma Rose
Image: Author's Own
Editor: Nicole Cameron
Copy Editor: Travis May
Social Editor: Catherine Monkman