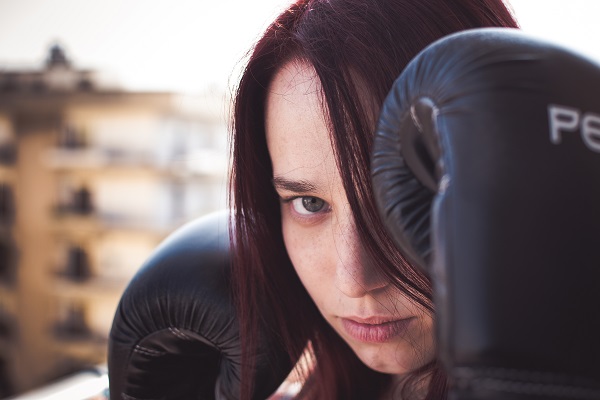 When I was 19 years old, I lost my first fight.
I remember walking up the steps and into the arena—I was young, inexperienced, and thrown into a match without ever being trained for it. I went in and exchanged my punches, but life hit back harder, kicked more aggressively, and threw me from right underneath my feet and onto the floor.
Six years later, I can proudly say that I fought, and I lost.
But, as I lay on the floor feeling completely vulnerable and defenseless, I knew that I would have to return to the arena once more to fight again. And, I did.
When I was 19 years old, I revealed something deeply personal to my family.
A part of me felt relieved, and another part of me felt vulnerable and humiliated and not the least bit content. I had this expectation that I would be no different than the person I portrayed myself to be prior, but I was completely and utterly incorrect—my entire world altered and reformed. And six years later, I could never imagine not losing that fight against the people who were once in my corner.
We cannot force people to accept us where we are at. To love us without contingencies. To approve of who we innately are. To understand us completely. But that is exactly what I did. I forced people to cross over the line for me.
Some ran over without any hesitation. Some put one foot over the line, with the other foot standing its ground. And I unfortunately watched as others stood where they were and then ran back to a place where they felt comfortable.
On that evening, the evening of my first fight, standing in middle of the arena on a slippery mat filled with vulnerability, shame, and guilt, I saw two sides of the world.
That arena was my second home. I spent most of my days training in the back room, preparing myself for the next fight. I neglected my livelihood to fulfill the emptiness I accrued over all the times I lost in battle. I couldn't bear to feel vulnerable again. I couldn't afford to lose another match. I knew that I couldn't handle feeling as if my dignity and self-worth had dissipated through the cracks of authenticity.
So, I wore my body out, mentally, emotionally, and physically. I started to give the punching bag harder kicks, stronger break through punches, and I prepared my body for a win. I made a pledge to myself that I would come back to fight in the arena with a new perspective on my audience. And, I did.
Here is the thing about vulnerability: we must be vulnerable to accrue strength. We must be vulnerable in our relationships, in our homes, in our places of work, and most significantly, in the arena.
We live in a culture that teaches us to be ashamed when we need help. We live in a society that teaches us to cover our battle wounds and to never speak of where they originated from. We live in a place that teaches us to belittle our own weaknesses. We live in a world that throws us into the arena untrained and inexperienced to fight against vulnerability.
But vulnerability is on our side for the entire fight. We will feel alone and forlorn and emotionally disintegrated. We will feel ashamed and guilty. We will convince ourselves, with the help of all we've been taught, that we don't deserve to win, that we only deserve to feel disgraced and humiliated when we reach for a hand to help us up from the arena floor.
Life can be strenuous and grueling. We can feel as if we'll never catch our breath. We can become tired and exhausted, and the wear on our bodies can show through our tired eyes and our straggly hair. But we must keep inviting vulnerability out on the mat with us.
When you get knocked down from under your feet, don't spend years trying to recover from the loss. Spend your time training for the next match, because our battles are already scheduled for us. So embrace the fight.
And when you win a match, don't forget to acknowledge your partner—vulnerability—for it will win with you, always.
~
Relephant read:
~
Author: Avalon Hendricks
Image: Jason Blackeye/Unsplash
Editor: Nicole Cameron
Copy Editor: Travis May
Social Editor: Travis May