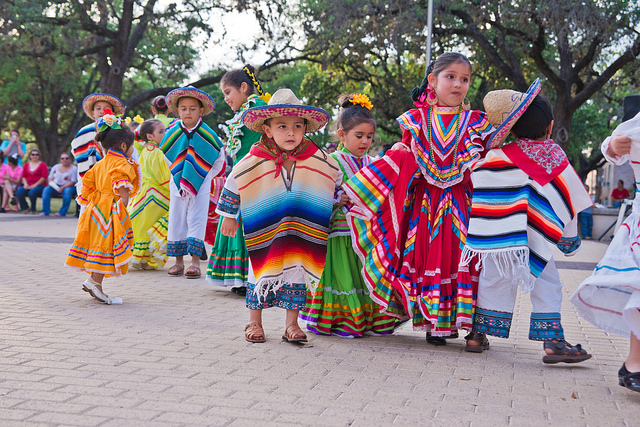 Viva La Fiesta!
In the current political climate—where minorities, immigrants, and their children are treated harshly—it's refreshing to have a fiesta (Spanish for party) in my own home town. Santa Barbara, located on California's central coast, hosts an annual week-long fiesta celebrating the contributions of Mexican, Spanish, and Native American peoples in the region.
The main part of the fiesta usually starts the first week of August and lasts from Wednesday to Sunday. The first fiesta was in 1924, with its purpose being to reflect the Rancho Period (1780 to 1880) when Santa Barbara was a remote, rural area under the influence of Spanish, Mexican, and local Native American cultures.
It's ironic that the current United States administration seeks to rewrite history and leave out the very people who named and developed many of our most popular cities in the United States.
The following poem is devoted to those cultures whose food, architecture, hospitality, and entertainment impacted our everyday lives.
These were the people who really made America great.
Viva la fiesta!
Viva la fiesta!
We shout in Santa Barbara on old Spanish days.
Bright, youthful, cheery faces in the California sun.
Painted eggs—red, yellow, green, and blue.
Castanets, maracas, and quivering violins.
Fireworks overlook the Old Mission and the sea.
Proud, bold voices leading the way.
Tradition, folklore, Latin and Native American dignity.
Riding side-saddle on big white horses.
Pretty señoras full of spirit and fire.
Skipping to a hoof beat, dancing with bare feet—quiet no more.
It's a giving, receiving, and unifying time,
Bringing together Spanish, Mexican, and Native American culture
For a week in August where everyone feels the bond.
Sombreros, woolen blankets, ribbons, and bows,
A street teeming with happy children
Who playfully toss hollow eggs with confetti stuck to their foreheads and noses.
Taste the homemade tamales and corn tortillas,
Add spicy salsa to those carnitas tacos,
Share a cheesy enchilada on De La Guerra Street.
Pour some wine, open the cerveza,
Place ribbons and roses in the ladies' hair,
Tapping, clicking heels in the smoky street fair.
Grand dames of soul, señoritas shaking tambourines,
Rocking a hot flamenco beat on an outdoor platform,
Spinning red dresses and foot-stomping patent leather shoes.
Mariachis blasting the brass, strumming, plucking guitars
Musicians serenading the past and present, old, and new
Romantic melodies in beautifully, syncopated harmony.
Viva la fiesta! Viva la fiesta!
Long live old Spanish days.
Long live our cultural pride and unity.
~
 
Author: Mark Tulin 
Image: Memorial Student Center/Flickr
Editor: Danielle Beutell
Copy Editor: Taia Butler