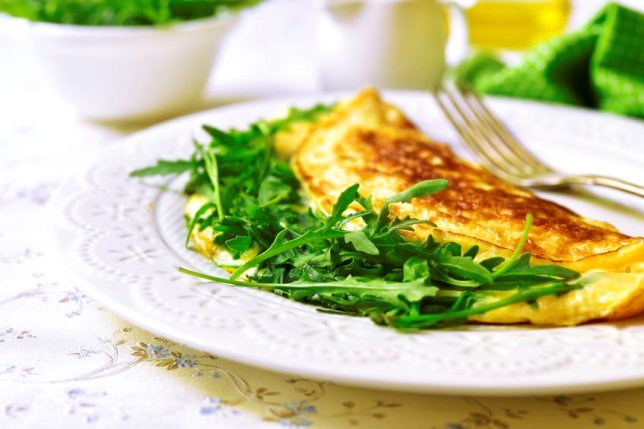 Elephant is not your doctor or hospital. Our lawyers would say "this web site is not designed to, and should not be construed to provide medical advice, professional diagnosis, opinion or treatment to you or any other individual, and is not intended as a substitute for medical or professional care and treatment. Always consult a health professional before trying out new home therapies or changing your diet." But we can't afford lawyers, and you knew all that. ~ Ed.
~
These days it seems like we're all rushing at every hour of the day.
That, and climbing expenses, make it harder and harder to eat well. But, there's a trick we can use whenever we feel like we've got neither the time nor the funds to eat lectin-free.
But first:
What does it mean to eat lectin-free?
Well, plants are natural chemists. Since they can't move, run, scratch, or bite, they use chemistry to protect themselves from the predators—like us—who might want to make a meal out of them.
Over time, plants have evolved and created systems of natural defense. Their primary defense is a group of toxic proteins called lectins. And research seems to prove some of these plant defense mechanisms—like the lectins found in beans, for instance—are at the root of many of our digestive health issues and discomforts, like nausea, vomiting, and diarrhea. (1)
Learning which plant-based foods contain lectins can help balance our health. A great way to eat lectin-free is to cut out all corn, corn-fed "free-range" meats, and most United States dairy products.
Also, it's best to limit the following foods when you can:
>> Beans and legumes
>> Grains
>> Corn
>> Squash
>> Nightshade Vegetables
Now, when it comes to making a healthy, lectin-free meal, focus on great taste, instead of more shopping. Some of my favorite meals are not only incredibly low-budget, but also super-fast! And we can make them using fewer than five ingredients—total.
Breakfast
French Omelette & Salad
When I traveled in France, I noticed something: eggs were served as much at lunch as at breakfast—if not more. And it makes sense. Eggs are filling, flavorful, and they cook fast. In fact, a good omelette is one of my favorite weeknight dinners—especially after a busy day on call. All you need is:
>> Omega-3 eggs
>> Extra virgin olive oil
>> Arugula
>> Balsamic vinegar
>> Sea salt
Nothing complements a rich omelette like a tangy, slightly bitter salad. I think you'll enjoy how simple this is to make, any time of the day or night.
Lunch
Miracle Noodles with Pesto & Broccoli
This one's got just four ingredients, but that doesn't mean it's boring. In fact, it's big on health and flavor. All you need is:
>> Olive oil
>> Broccoli florets
>> Miracle noodles
>> Basil pesto
And when combined, you've got a filling meal that is loaded in some of the healthiest ingredients in the world. Bonus: It cooks in one pan, in less than 10 minutes. Here's my pesto recipe.
Baked Sweet Potato with Garlic and Kale
Sweet potatoes are one of the more affordable starch-resistant options. And a small, baked sweet potato stuffed with flavorful vegetables is an absolutely satisfying meal. All you'll need is:
>> Small sweet potato
>> Olive oil
>> Kale
>> Garlic
>> Salt
Just remember—some of the sweet potatoes in the market today are huge. So pick one that's about six ounces max…or cut a larger one in half.
Dinner
Stir Fried Shrimp with Bok Choy
Who doesn't love Chinese food? This is perfect when you have a craving for take-out. It's got the flavors of a classic stir fry, but with none of the lectin-heavy ingredients (such as soy, tofu, or commercial meats). And with just five ingredients, it's perfectly filling on its own—but delicious over cauliflower rice, too. All you need is:
>> Wild shrimp
>> Sesame oil
>> Ginger
>> Garlic
>> Bok choy
If you like things saltier, feel free to bring a bottle of coconut aminos to the table, and use it like soy sauce. But honestly, it's flavorful all on its own. And it's another fast cooker—10 minutes or less.
This simple recipe is actually in my book, The Plant Paradox, and it's the perfect "non-pizza" for those nights when you just crave pizza. All you need is:
>> Portobello mushroom caps
>> Pesto
>> Olive oil
>> Buffalo mozzarella
>> Prosciutto
I love that it cooks in less than 20 minutes, and it's got the right balance of creaminess and saltiness to curb those pizza cravings. Plus, it's just plain delicious. Here's the recipe.
~
We can knock out five meals, each with five ingredients or fewer. And the best part is, we can cook them up fast.
With fewer ingredients, there's time to cook and more money in the bank—because these meals are simple, tasty, and budget-friendly.
~
Sources:
1. Peumans, Willy J. "Lectins As Plant Defense Proteins". N.p., 1995. Print.
~
Author: Steven Gundry
Image: Author's Own
Editor: Catherine Monkman
Copy Editor: Nicole Cameron
Social Editor: Emily Bartran