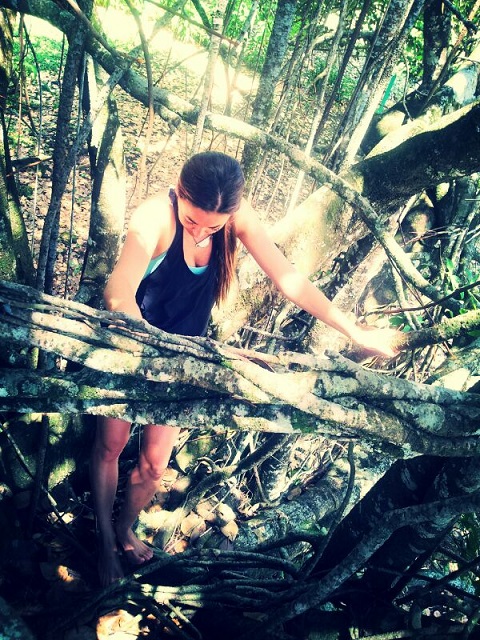 Use me up, World.  
Take my feet to your mountains.
Shred my muscles.
Stretch my limbs.
Have me do more things that make my heart race,
until I reach the point where tears spill out my eyes
and I'm brought to my knees in exhaustion
and in gratitude.
Wrinkle my skin, World,
with more massive grins
spread far across my face.
I wasn't put here to be porcelain.
Use me up, World.
Take me to my edge,
right where the fear attempts to hold me back,
and fill me with the faith to leap.
Give me a page or a thousand
for all these words to pour out onto,
and don't let me worry what "they" will think.
Take all of me.
Bring me to the children.
Sit me down with the vulnerable.
Serve me tea with those who test me.
Invite me to give and to grow more today and tomorrow and the day after.
Use me up, World.
I want to feel it all.
Even when it's terrifying and painful and ugly,
keep me in it.
If that's what I'm meant to be a part of
then take me.
Take me where I'm needed.
Come to me in breath;
lower my head to my big, open heart.
Move my feet
and give me a friend tomorrow
to remind me I'll get through it.
'Cause on days like this,
when I've finally found the light again
after trudging so long through that tunnel,
I have no desire to scratch the surface of life.
I want to dig in
with all the cells in my body.
Oh World,
use me up.
~
~
Author: Jaime Lauren Posa
Image: Author's own
Editor: Nicole Cameron
Copy Editor: Catherine Monkman