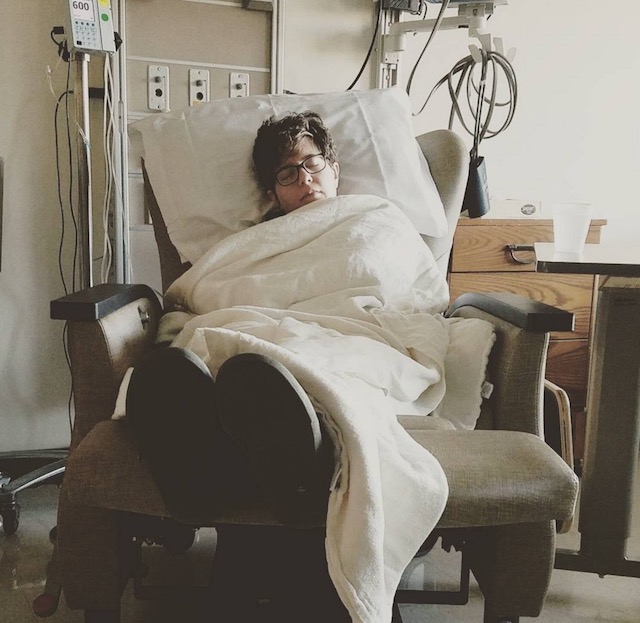 This post is offered in collaboration with Elixinol—an Elephant Mindful Partner. Our editor, Molly, was given these products for free in exchange for her honest review. May it be of benefit! ~ ed.
The world is a coal mine and I am the unflappable canary.
I remember reading a book as a child that was set in a turn of the century coal mining town. The book left a vivid impression of darkness—of coal dust that smudged permanently onto people's skin, made its way deep into the fibers of their clothes, and settled into their lungs.
The mental image of a brilliant, yellow canary in the midst of all of that darkness has never left me.
In many ways, I'd call myself that canary in today's 21st-century world.
Jokingly, I tell people that I'm allergic to the world when I'm explaining why I don't drink coffee or why I can't drink red wine. I pass up oranges with a quick shake of the head. I avoid perfumes and my glasses are yellow-tinted. Why?
I have what's called "intractable migraines," or migraine episodes that are termed severe enough for hospital visits.
The red wine and the perfumes and the coffee? Those are all things I avoid because they will trigger a migraine if I don't already have one.
So, what's a girl to do? Try. Freakin'. Everything.
No, really. I've tried almost every migraine treatment under the sun. I've been on every medication. I've tried acupuncture, several forms of physical and occupational therapy, herbal treatments, diets—I've run the gamut. Once I even tried drinking 15 cups of ginger tea a day. I don't even remember why that was supposed to help, but it didn't and suffice it to say that I've had enough ginger tea for a lifetime.
I was curious. I'm open-minded—need I remind you of the ginger tea scenario? I waited. I listened. I did some research. I didn't leap until I felt I could trust the information and feel confident in what I was using.
Since then, CBD has become a regular part of my care regimen. I've found some relief for not just my migraines, but for other aspects of my life as well. It's one of the most balanced supplements I've ever used. It's helped me with things from the simple to the complex—mental focus, anxiety, and chronic pain being high on my list.
It was an entirely new type of product for me, and it didn't disappoint!
Using this spray has quickly become a part of my morning routine before I begin my workday. I've found myself reaching for this more and more the longer it sits on my kitchen counter.
It's fast, and fast-acting. Basically, it's hemp industry veteran, Elixinol's answer to the question, "What if your body could absorb CBD faster and easier than before?" Which I totally need when I feel the beginnings of a migraine coming on.
Elixinol adds pre-dissolved cannabidiol into the microscopic liposomes, using safe technology and natural phospholipids, which research show supports healthy cellular delivery of CBD oil. The other thing that's become a must for me (as I learn more about the different between quality CBD and folks trying to make a quick buck in a boom) is it uses full-spectrum hemp extracts, with no synthetic or isolated cannabinoids.
That's important because, not only do you get the benefits of CBD, but also the supporting benefits of the full range of cannabinoids your body was designed to be nourished by, as well as the terpenes and flavanoids that support the rest-relax response governed by your endocannabinoid system.
Though you can take it under your tongue just like any CBD oil tincture…even better, it's water-soluble, and actually yummy! Easy enough to put it in a mason jar and shake it up, making it travel-ready as well, the slightly sweet, lemony taste also got me thinking one morning. Surely we could make things even more interesting…
So I came up with what's now my favorite way to get my daily dose:
CBD-Infused Iced Tea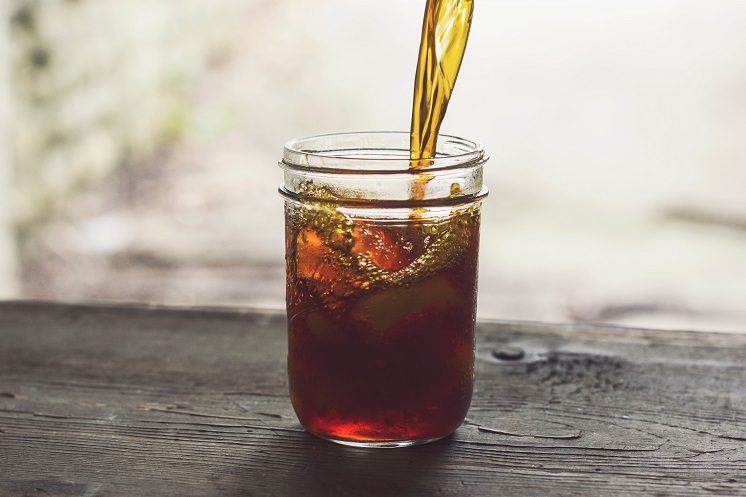 1 cup of tea, I use black
1 serving of CBD Liposome Hemp Extract 300mg – Citrus Twist
Ice
Optional: sweetener, mint leaves, lemon, etc.
So simple, so let's not overthink it. Add the CBD spray to the tea and ice cubes, and shake. The spray adds a slightly sweet, citrus flavor to the tea. Add a mint leaf or a lemon wedge and call it self-care, because, it is. Indulge yourself.
I like to drink this in the afternoon when I need a bit of a pick-me-up. Not only does it taste ahhh-mazingly refreshing, but I definitely notice more mental focus and clarity in my afternoons and evenings, when I might otherwise be dragging. I often toss it in my bag and head out for a change of scenery during an afternoon break.
CBD isn't the be-all, end-all answer to life, but for some people, it can truly make a difference. I should know—I'm one of them. And I know that I'm not the only brilliant, yellow canary out there in the world. We all are, in our own ways.
So, from one canary to another: I hope this helps you just as much, to breathe and live just a little easier in this crazy coalmine world of ours.
3 CBD Products you can Trust: 1. Elixinol's CBD Liposomes Absorb more CBD faster
1/3
100% natural fruit flavored stevia sweetened delicious supplement without the bitter taste: now you can receive cannabinoids into the body faster (& tastier) than ever before. Elixinol's Liposomal Full-Spectrum Hemp Extract allows CBD and other beneficial phytonutrients to pass through the bodily membranes with ease, ensuring a speedy delivery to the endocannabinoid system.
Shop Now