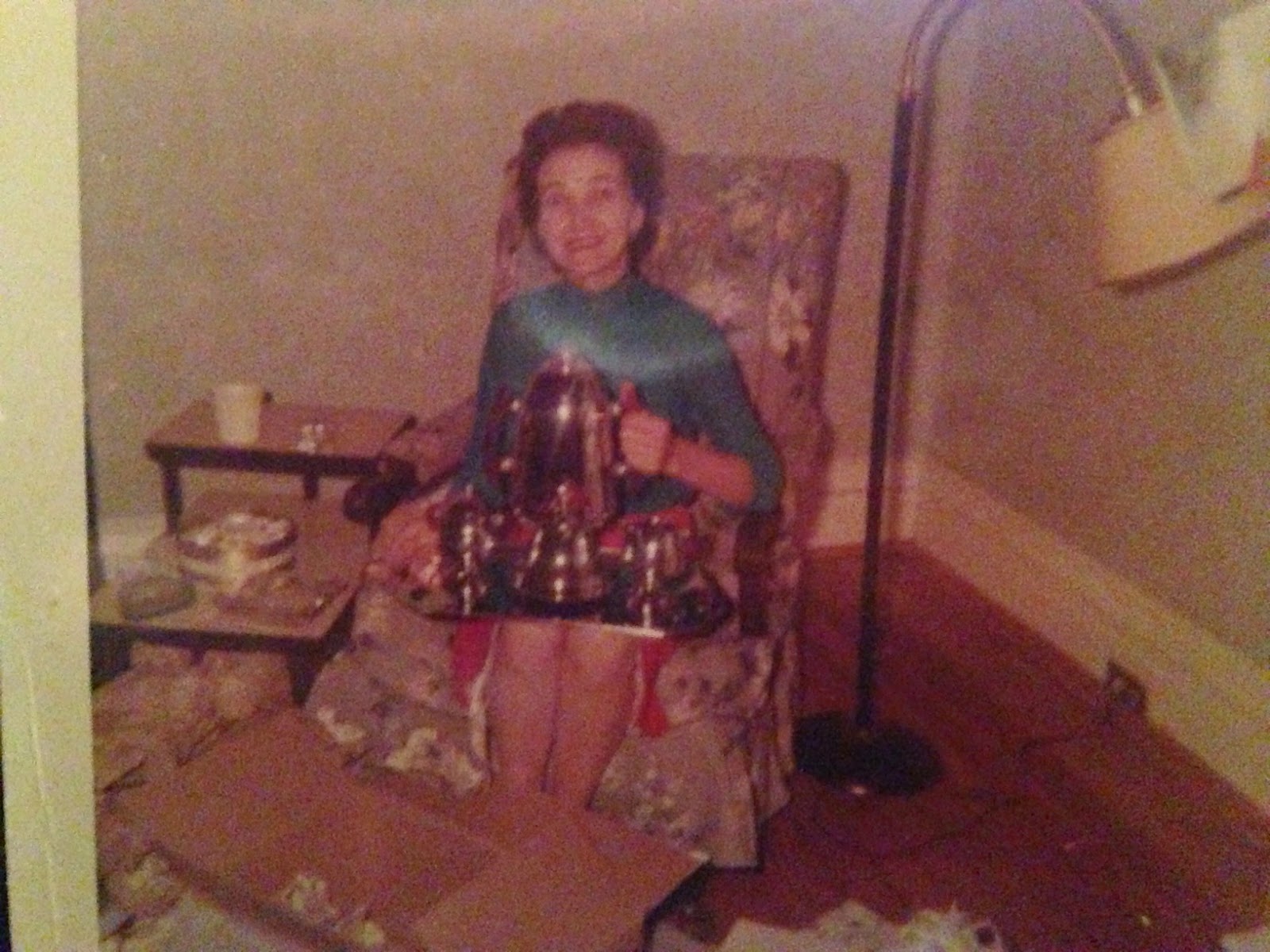 Christmas has always been a special time for me.
I'm not saying every year has been a Norman Rockwell memory…but the ones I choose to remember are the good ones.
One of my favorite memories as a little girl was Christmas dinner at our Granny and Pop's farm. Their house sat up on a hill after a winding and long gravel road. We counted two cattle gate crossings (round metal poles across something that looks like a sewer grate to keep the cattle from getting across) on the way up to their brick cottage. Coming around the last turn, we would pass a weathered barn as our excitement and anticipation grew.
There were a few years when the snow was bad and my Pop made trips down the hill to pick us up at the end of the drive with his four-by-four Scottsdale. Stoically silent, he was an almost mythically strong man. A retired railroader from the Louisville and Nashville Railroad, his dream to farm came true late in life. And I like to think he loved and enjoyed every day after retirement as a labor of love.
Around the yard were new seedlings of trees with promises of that same stoic strength. Decades later, these seedlings have grown into tall trees, branching out in different directions in much the same way we grew up and moved away from family, either by geographic location or choice.
Memories of long-forgotten traditions are held particularly close to me. I'm the collector in the family. The one who tries to find meaning in everything, sometimes where none exists. That's more challenging, but I remain undaunted as I choose to create new traditions and memories to hold on to and to pass down to others who missed the little things we took for granted as children.
Which brings me back to Granny's brown bread and the foil-wrapped care packages she shared with each of her grandchildren every year.
She made the best peanut butter and chocolate fudge with Hershey's powdered cocoa. Another elusive recipe I get right about half the time and spend the other half spooning out half-formed, chilled fudge that requires a spoon to eat. I had all but given up on the brown bread recipe when a friend at work mentioned she had her grandmother's recipe for brown bread. I thankfully accepted a copy and started making it last year.
Last week, my younger boys asked when I was going to make it. I told them I didn't have any cans to bake it in. A few hours later, I found empty vegetable cans, and half-eaten bowls of corn and green beans in the kitchen.
Last year, I made about seven tins of bread, wrapped in the same kind of plain aluminum foil. I've also wrapped a few presents in white butcher's paper and decorated in green and red markers (another tradition of Granny's). I don't know who taught her or why something as simple as crumpled aluminum foil or repurposed butcher's paper puts a smile on my face. All I know is when you see something you like that makes you feel comforted, happy, and safe, you should keep it.
 There are still some things that time can't touch and don't have a price tag. Granny, this one is for you.
Cincinnati Post Recipe 1979: Brown Bread and Tin Cans
Ingredients 
2 cups All-Bran cereal
2 cups buttermilk or sour milk
2 cups flour
2 teaspoons baking soda
1 teaspoon salt
1 cup sugar
4 tablespoons dark Karo Syrup
½ cup chopped nuts (optional)
Directions
Preheat oven 325 degrees. Prepare as follows:
Bowl one: Soak one cup of raisins in bowl of warm water (10-15 minutes).
Bowl two: Mix two cups All-Bran cereal with two cups buttermilk (let soften).
Bowl three: Two cups flour, two teaspoons baking soda, one teaspoon salt (once combined, add to softened bran mixture, then add one cup of sugar and four tablespoons dark Karo Syrup).
Drain raisins and add to mixture.
Optional: Add half a cup chopped nuts (I use walnuts). Pour into four greased and floured vegetable (number one) cans, filling two thirds full.
Bake at 325 degrees for one and a quarter hours (cover tops of cans with foil before baking).
Cool in cans for 10 minutes, then use butter knife to loosen sides. Remove from cans and cool right side up for 30 minutes.
Slice or wrap and freeze (makes four loaves).
~