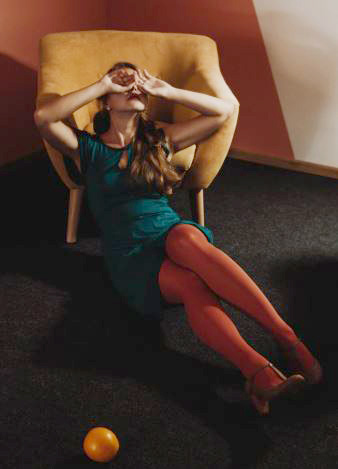 The most important article on elephant, here. 
I'm a lost 22-year-old who doesn't know many things.
I don't have a lot of hope or messages or uplifting words.
In the last two months, life has hit me in the face with a wrench, laughed, and skipped away. 
Hit in the gut with rejections to grad schools, a mentorship I don't feel a part of, some comparison problems, belonging issues, breakups, and three exams in anatomy and histology in one week has left me pretty thrown.
To be honest, I feel as if anything I give isn't good enough, and not only that, I flat out don't belong. 
Therefore, I haven't had much to say or much to write about. Obviously, I'm not feeling like anything I have to say is of any worth, anyway. 
So here are 10 people who aren't me, with relatively encouraging or semi-encouraging words, hopefully of benefit to anyone else who feels like life is a Pygmy goat that just wants to kick us all in the sensitive bits.
"The essence of warriorship, or the essence of human bravery, is refusing to give up on anyone or anything." ~ Chögyam Trungpa
"Always play like an underdog." ~ Matthew McConaughey
"It's a terrible thing, I think, in life to wait until you're ready. I have this feeling now that actually no one is ever ready to do anything. There is almost no such thing as ready. There is only now and you may as well do it now. Generally speaking, now is as good a time as any." ~ Hugh Laurie
"Life is amazing. And then it's awful. And then it's amazing again. And in between the amazing and awful it's ordinary and mundane and routine. Breathe in the amazing, hold on through the awful, and relax and exhale during the ordinary. That's just living heartbreaking, soul-healing, amazing, awful, ordinary life. And it's breathtakingly beautiful." ~ L. R. Knost
"When you start to feel like things should have been better this year, remember the mountains and valleys that got you here. They are not accidents, and those moments weren't in vain. You are not the same. You have grown and you are growing. You are breathing, you are living, you are wrapped in endless, boundless grace. And things will get better. There is more to you than yesterday." ~ Morgan Harper Nichols
"The most authentic thing about us is our capacity to create, to overcome, to endure, to transform, to love, and to be greater than our suffering." ~ Ben Okri
"I hope that in this year to come, you make mistakes. Because if you are making mistakes, you're Doing Something." ~ Neil Gaiman
I asked someone close to me for advice or something to be helpful or make me feel better. They gave me something quote-worthy, this:
"I don't know what would be helpful. The reality is grief is going to be tough. It's not a good or bad thing, it's just part of the process. Like a wound healing. It's going to scab, be itchy, achy…but if you keep moving and don't pick at it, the process will take care of it." ~ M. S.
I've been growing up with Waylon since I was twelve, and I've been grateful to say he's been a mentor. So here's Waylon's advice: 
"Defeated? Learn from it. Move forward. You're stronger now. Reach out for help. No shame, only learning. Seek out those you can learn from." ~ Waylon H. Lewis
And by far my favorite—I never cease loving this image:
"and four years later you're dancing around your kitchen with a pint of milk in your hand. The windows are open wide. The neighbors are still awake, and they are watching you. They are watching you fall in love with being alive." ~ Morsus Engel
These are my favorite quotes—most are up on my wall. Comment below if these were of benefit, or if there are some you would add.
~