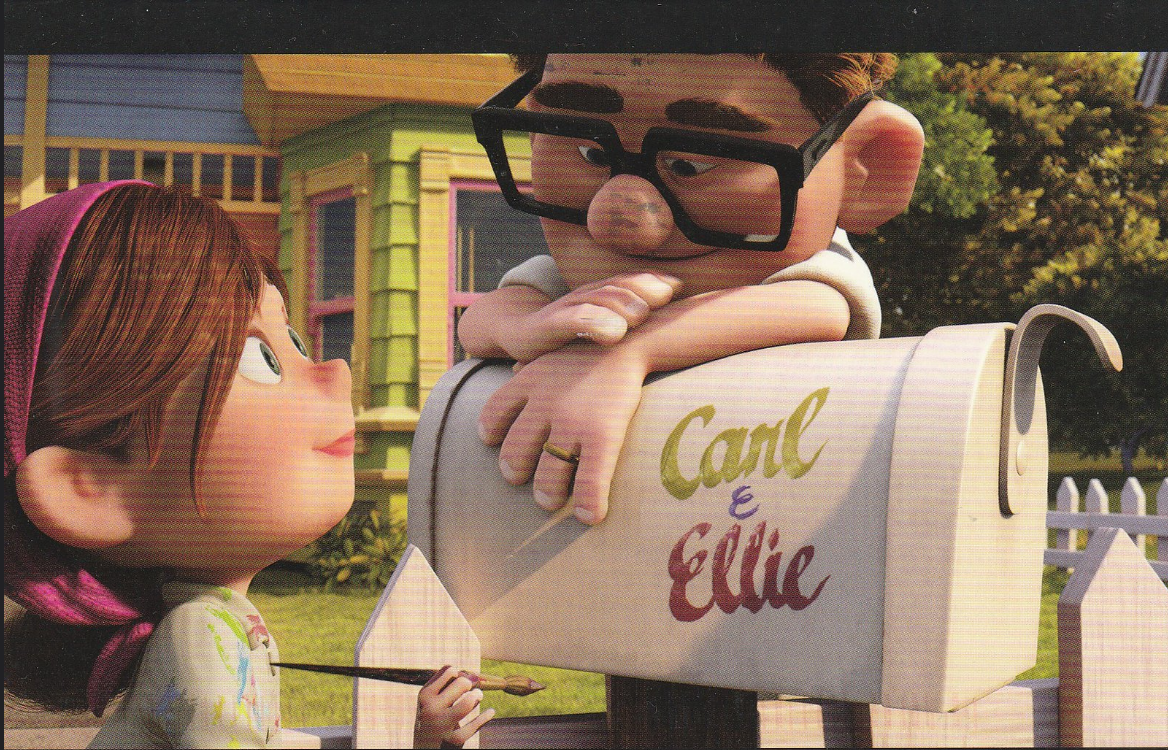 "We come to love not by finding a perfect person. But by learning to see an imperfect person perfectly." ~ Sam Keen
I have always been a fan of fairy-tales.
Even as an adult, I watch Disney movies over and over again. Needless to say, I expect my relationships to be as romantic as the movies. But, I always get disappointed when they fail.
I've ended up waiting for my Prince Charming for too long, until I realized that I've been chasing after the wind. Then, one movie, one couple, one man has changed my whole perspective, and has made me see what the real Prince Charming looks like.
Carl and Ellie Fredricksen, from the movie "Up," might be just another Disney couple to the world, but they are the role models who've helped me understand what I really want from a partner, from a relationship, and from a marriage.
Mr. Fredricksen did not only change little Russell's life, but also mine.
Here's what makes him the ultimate Prince Charming:
Acceptance and tolerance. Every fairy-tale has a "perfect" princess, but Ellie is no princess. She is weird, talkative, bossy, and even a little annoying. Yet, he loves her the way she is and looks at her with admiration when she talks about crazy plans and dreams. No one is really perfect until they are loved.
Patience and communication. Mr. Fredricksen did not throw away what was broken, but fixed it. Naturally, a lot of problems might occur in relationships, and lack of communication might lead to frustration and misunderstandings that could end the greatest love story no matter how passionate it is.
But patience is a sign of mercy and love. For instance, when they come back from the doctor's visit and Ellie cries, he doesn't call her a drama queen and blame her hormones, but instead he hugs her and calms her down.
Support and encouragement. He supports her dreams. Period. He believes in her dreams so much that he is so eager to become a part of her journey. He did not make fun of her "Adventure Book," filled with dreams of exploration. Not once did he make fun of her crazy ideas, despite the routine and many setbacks.
Each time they took money from the jar for an emergency, they would start again and keep on dreaming. He never let negativity, bitterness, failures, or setbacks lead him to put her down.
Respect and commitment. When he promised to take her to Paradise Falls, he was terrified, and yet he crossed his heart. His love, respect, and loyalty did not stop—even after her death. Nothing says "I love you" like commitment.
Women have men moving mountains for them when they first meet, then they might treat them like trash and leave. Not to mention the affairs, the side chicks, and the flirting that may happen in between. Had Mr. Fredricksen done any of that, their beautiful love story would have not been the same.
Sacrifice and compromise. We can see how easy it is to settle in a routine. Ellie working with birds and Carl selling balloons. Ellie cleaning and helping Carl with his necktie, day in and day out. They used their savings time and time again. Yet, he managed to dance with her in the living room, packed a picnic basket, and finally stayed at her bedside at the hospital (we are not crying, we are not crying.)
Friendship and fun. The only thing that has never changed in my perception of true love is the importance of having values in common. As a boy, Carl idolized the adventurer Charles Muntz and so did little Ellie. They shouted Muntz's catchphrase, "Adventure is out there" at the same time; this is when they become close friends.
As a married couple, they enjoyed reading in side by side chairs, which is another thing they have in common. The best love stories that last do not start at a ball or a castle, but in the world of friendship.
In a nutshell, as a mature woman, I can say today that my Prince Charming does not have to be the most handsome man in the room, the richest, the most courageous, or the most educated. However, he will need to love me the way that Carl loves Ellie.
~