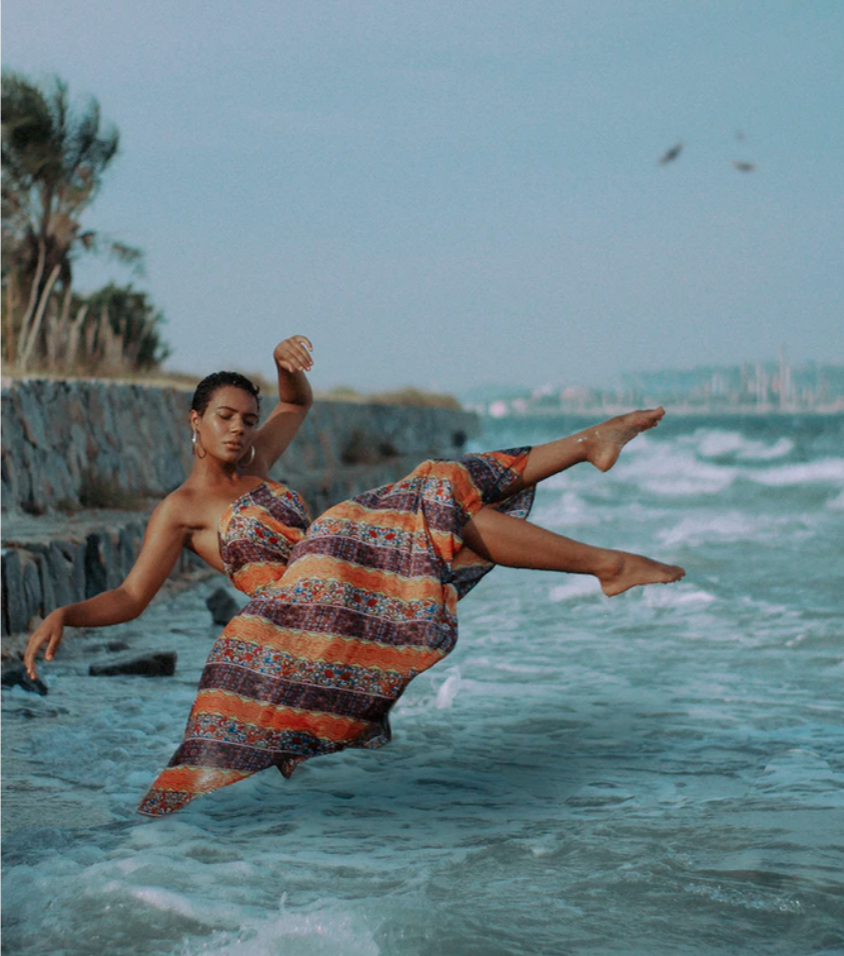 At the age of 22, I found myself with a two-year-old child, in an apartment I could not afford, with a minimum wage job in the restaurant industry, and without a license or a vehicle.
My son's father and I had a rocky relationship, and I got fed up with trying to make something work that just wasn't going to.
This was far from what I had envisioned for myself. I was supposed to be successful in every aspect of my life, but instead, I was here.
I came from poverty and a broken home, and watched my dad financially cut corners to make ends meet. Maybe I couldn't make our home "whole" in the traditional sense of the word, but I knew that I didn't want my son to live the life that I had.
It didn't take long for me to decide that I wasn't going to repeat history and that I was at the bottom of a large f*cking mountain that I needed to climb if I was going to provide my son with the life I wanted him to have.
So step by step, I climbed the mountain in front of me.
I swallowed my pride and walked into the apartment complex office and asked if there was any work I could do for the community that would help me pay my rent. Oddly enough, there was an open position for assistant property manager.
I intended for something like cleaning hallways—not a desk job. It was only six hours a week to start, but it was more than minimum wage (and it wasn't standing behind a counter making sandwiches).
I jumped at the opportunity.
I swallowed my pride again and asked a coworker to borrow her car so I could test to get my license. Between her and her mother, they got me to the location to test.
I failed my first test, went home and cried, and scheduled my second test immediately.
I got my license and, within a couple of months, I was able to get a car, too. It was a beat-up, old thing with uncounted issues, but it got us from point A to point B.
I was better equipped to work more hours, and for a while, I worked two jobs for six days a week. Eventually, I was able to leave the restaurant, work full-time as a property manager, and replace the junky car with a little less junky one.
Slowly, I climbed that mountain. I met obstacle after obstacle, but I kept pushing forward. I had another child, and his father and I separated as well. But I had a new job, a new car, and a new apartment that followed.
It all came with hard work.
Amid climbing an already steep mountain, my oldest son was diagnosed with behavior and learning disorders. Both of my parents passed away, so I took on helping navigate my autistic brother through life, too.
This life has not been easy, and it has been a long climb.
Let me tell you that after owning three different junk vehicles that constantly broke down, I now drive a rather new, pretty little red crossover vehicle that has low miles and next-to-no maintenance needed, except for standard oil changes.
Let me tell you how I made a career out of property management and have increased my income by triple what I made 15 years ago when I moved here.
Let me tell you how in May I decided I was done playing around with writing, and I was going to start getting recognition and money for this talent I possess. And here we are now, September of the same year, and I'm doing just that.
Let me tell you about how I was able to move out of apartments and now I live in a house—I don't own it, but it is a house, and my kids have a yard.
Let me tell you how far I have come. How I moved here with a box of books and a bag of clothes, with not a cent to my name and nothing to call my own but the child growing inside of me.
Let me tell you that now that little two-year-old boy is a 15-year-old sophomore in high school, enrolled in four advanced classes, and carrying a 4.5 GPA despite his learning and behavior disorders—and despite COVID-19. Add to that, both of my children are well-adjusted and amazing.
Let me tell you how I overcame all my obstacles.
How with hard work and perseverance I overcame everything, and my little family is healthy and happy.
There is nothing you cannot do—I promise you that.
Now go make the impossible, possible.
~