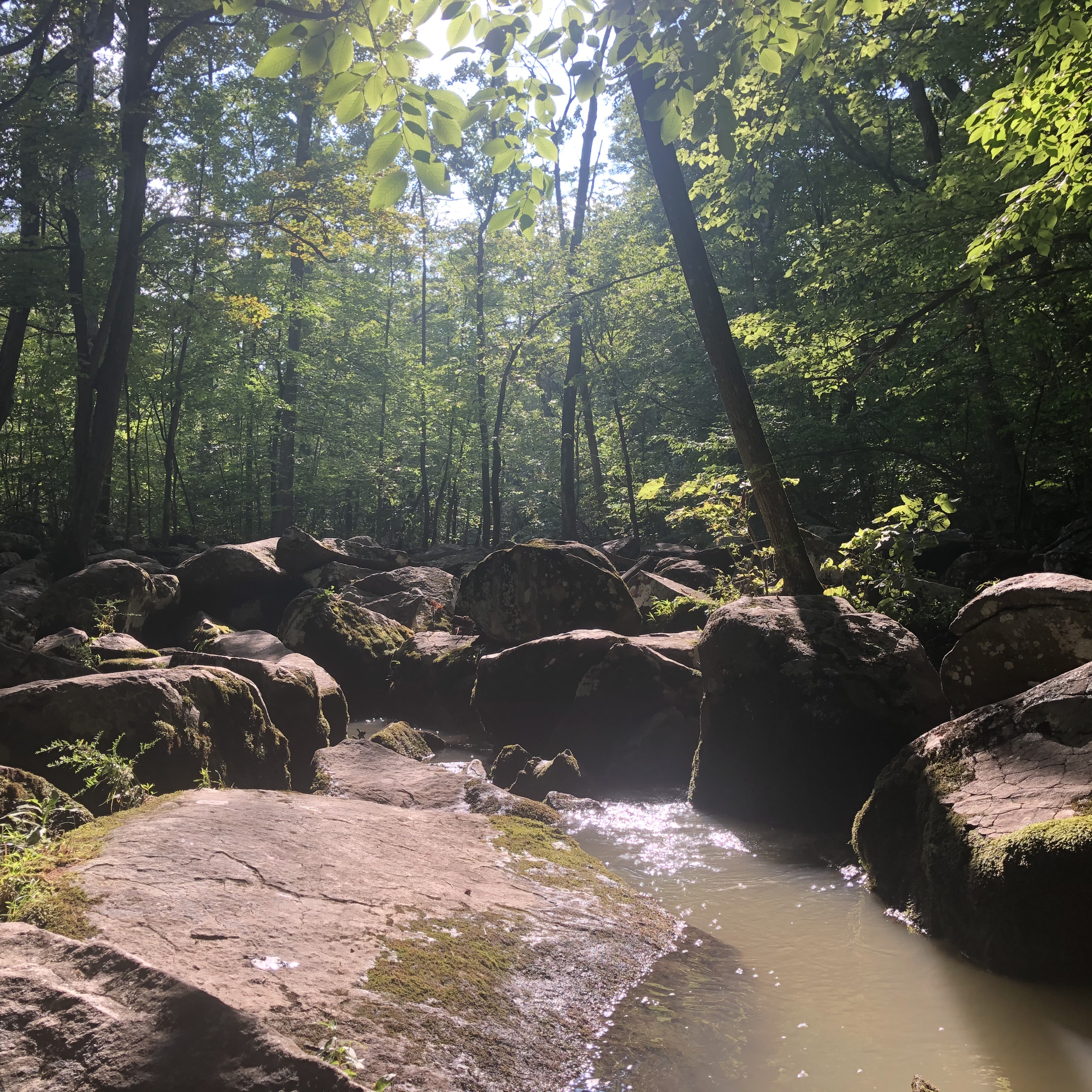 I couldn't recall seeing so many birds in the springtime.
Was it always like this?
It was May 2020, and I was on one of my long quarantine walks by the riverside near my apartment. I had fallen deeply in love with nature all over again during the COVID-19 pandemic. Going for a hike was the only way to get out of the house and safely distance from others.
On this walk, I felt less present than I usually was. Rather than taking in the beauty, the trees, the birds, the sounds, and the smells around me, I was pondering a business investment that I had just made.
I had just signed up for an expensive training seminar, and in many ways, it felt like a huge risk. Some would even call it reckless during a time when the economy was at an all-time low.
So, to calm my anxiety and self-doubt over this decision, I resorted to frantic Google searching in an attempt to affirm my decision. I plugged into a podcast that I foolishly thought would help calm my racing mind, all while ignoring the quiet trail in front of me.
I started to hear a bird chirping loudly through my headphones.
"Wow! Somebody has something to say!" I thought.
I looked ahead of me, and a stunning cardinal was perched on a branch just above the path ahead. Staring straight at me, they chirped loudly again, as if they were shouting at me.
"Dang, okay!" I said to the bird as I walked past. They kept their gaze on me as I passed beneath their perch. I took it as a sign that maybe I should stay present, as my gut had been telling me this entire walk.
My family and I always associated cardinals with the spirit of our grandmother. When we saw a cardinal, it was a message from her, guiding us.
"Put away the phone, take out the headphones. Focus." my gut told me.
But nope, I ignored it. I ignored the cardinal, my gut, and all of the intuition that was guiding me in that moment.
I continued across the bridge, face glued to my phone and headphones blaring, until I came to an old, metal structure on the edge of the river that made for a good bench.
Granted, this was not a place meant for sitting. It was a rusty pillar that was probably part of an old bridge or dock. But, when I could manage to hoist myself upon it, I could enjoy the solitude of dangling my feet above the running river below, taking it all in.
With phone in hand and headphones still plugged in, I swung my legs over the top of the metal structure and sat. My anxious thoughts continued to run through my head, my intuitive warnings from earlier a distant memory.
Then, after a few moments, as I turned to climb off, my phone dropped, foot slipped, and legs flew into the air.
In a split second, I felt the impact of the hard earth against my head and the side of my neck.
My neck and shoulder took the full and brutal force of my airborne lower body.
"I just broke my neck," I thought, as my numb body slid into the river, my vision blurring to nothing but white specs.
I felt the cold river water on my body, and recognized my starry vision as a sign that I was losing consciousness. The pain in my neck and shoulder was unlike anything I had ever experienced.
Somehow, arm shaking uncontrollably and barely able to see the earth in front of me, I managed to grab a tree root on the riverside, pulling myself out of the water.
I rolled on my back, the pain unbearable, slowly getting my vision back, staring in agony at the blue sky and swaying branches above me.
I laid there for 15 minutes until I mustered up the strength to reach for my phone with my good arm and call my husband.
I ended up being okay, aside from a broken collarbone, a mild concussion, and permanently damaged shoulder muscles. I did almost break my neck. In fact, it could have been so much worse in so many ways.
Could I have still have fallen off the platform had I put my phone away on the trail?
Sure.
Or, perhaps, I wouldn't have fallen at all that day. Perhaps, instead, I would have gone back to that spot on a different day and fallen when the water was higher and been carried away by the river or worse.
But, I don't really think so.
I think this was a lesson: this experience taught me to listen to my intuition. My gut. The feeling that tells me to calm down, to slow down, to listen—to look inward.
The feeling that says, stop looking at tomorrow and yesterday.
The feeling that says, be here, now.
The feeling that knows there really is nowhere else to be.
The last time I ignored that feeling, I almost broke my neck.