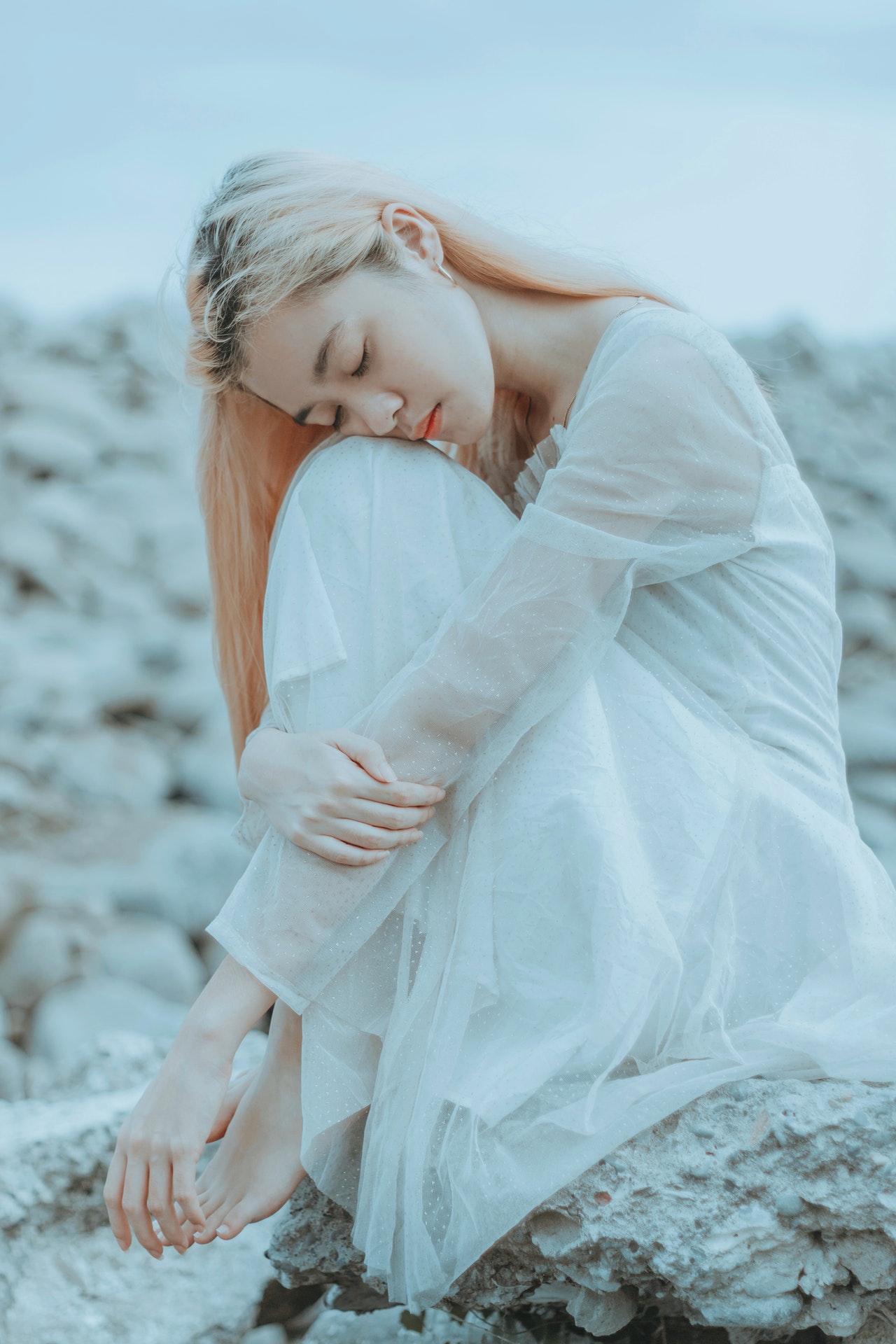 I have a box full of photographs under my bed that I would like to hang on my walls.
Walls that used to be ours,
But each one contains your smile
And I feel as if I'm no longer allowed to look at you.
The entire basement studio has been rearranged.
I'm trying this new thing where I don't step where I used to.
I'm making new paths to the kitchen,
But it's narrow, and I feel like my thoughts have been that way too.
Narrow or circular—
Constantly thinking but of nothing new.
Just you, you, you.
I'm realizing that as the sun goes down, so does my sanity.
Filled with anxiety about cuddling myself and making a shelter of pillows that I wish were you.
Turns out I don't want something soft under my cheek.
I want bones and chest hair to nudge into.
I used to sleep alone.
When I slept, I'd awake in the same place where I shut my eyes.
Now I can't sleep without you next to me.
I toss and I turn—moving from one side of the bed to the other.
How did this queen-sized bed become so big?
You're in every waking thought
And every lucid dream.
Three days ago, I thought of baring your child and carrying your name.
As the hours and minutes pass (and they do too slowly),
I'm waiting for the hope I hold of you returning to subside.
I want tears running down my cheek only when I have you to hold me.
Now they're heavy and I'm drowning and my pillows are soaked.
How many times do I have to reiterate that these pillows do not carry your warmth or your laugh?
They do not turn around to hold me in the middle of the night.
These pillows are the worst possible "next best thing,"
But they're all I have—
As well as the silence.
And when the time comes to lay down tonight, I'll squeeze the air out of them—
Like we did to each other,
Over and over again.
The solution has become greater pain than being pushed into a fridge.
At least for me,
At least for a while.
Today, I tell myself that I'd rather have my weaknesses shoved in my face
Than go another night without you.
But with all of the reflection I'm doing,
To pass the time and turn my thoughts into something a little less damaging,
I'm beginning to ask myself why:
Why can't I love myself enough to walk away?
~