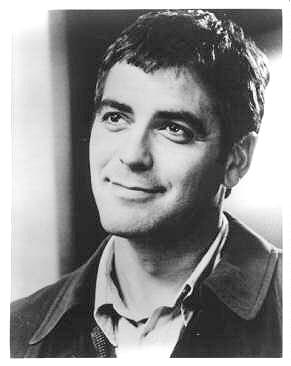 George Clooney is known the world over for his acting.
But, when listening to him speak off the big screen, he has a great deal of wisdom to offer in a way that is witty, pointed, and revealing.
So, get cozy, grab a large cup of coffee, and get ready for some word porn. (Yes, I insist on coffee as the beverage of choice.) While tea and kombucha may be tasty, as an avid coffee drinker, this first quote by George says it all.
"If you don't drink coffee, I am suspicious of your character and will not invite you to my Italian lake home."
On to more serious ponderings: at 59 years old, George grapples with the aging process.
"I'm kind of comfortable with getting older because it's better than the other option, which is being dead. So I'll take getting older."
This next quote may seem pessimistic but there is wisdom in these words despite their unpleasantness.
"I don't believe in happy endings, but I do believe in happy travels, because ultimately, you die at a very young age, or you live long enough to watch your friends die. It's a mean thing, life."
However, I'd disagree with Georgy Clooney on one point. While the end of life can be challenging, a life that is full of "happy trails" can certainly leave a person feeling fulfilled in having had a rich and meaningful journey.
But, before we die, we must live.
As a young adult, I ran into a best friend of mine from junior high school. We caught up and as we said goodbye she said, "You're exactly the same as I remember."
Those words stopped me in my track as a punch to the gut.
Why would I want to be the same person I was nearly 10 years prior? The purpose of life is to grow and develop. Since that time, I set an intention within myself that I wouldn't be the same person, again and again, year after year.
"My biggest fear is doing the same things 10 years from now. That would be a failure. It's something you have to constantly reassess, and asking yourself what you are going to do next makes it a good, long full journey."
Regret is a brutal thing. The regret of not showing up. The regret of not doing our best. The regret of quitting early. When we live with the pain of abandoning our goals before we even start, we live with the pain of so many paths left untried. What could have been? What might have happened? Fail. Fail Fail. Fail but always try.
"The only failure is not to try."
On this path of doing and trying, walk onto the scene with confidence. It's not humble to chronically feel like sh*t about oneself. So, cut it out.
"I had to stop going to auditions thinking, 'Oh, I hope they like me.' I had to go in thinking I was the answer to their problems."
Embrace your art. Share your gifts.
"Is Art worth dying for? Well, I don't know a single inanimate object that's worth dying for."
I don't know whether art is worth dying for but I know that I would die without my art. Writing is everything to me; it's how I make sense of myself and my world. George, thank you for using your words to do the same.
~