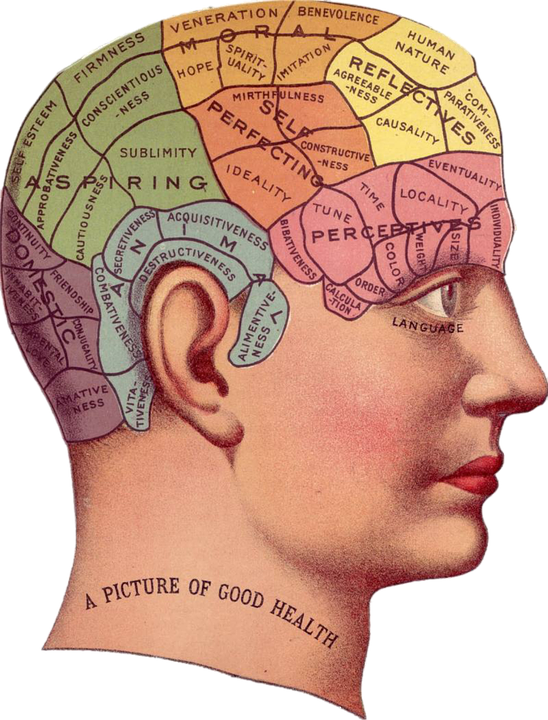 Elephant is not your doctor or hospital. Our lawyers would say "this website is not designed to, and should not be construed to provide medical advice, professional diagnosis, opinion, or treatment to you or any other individual, and is not intended as a substitute for medical or professional care and treatment. Always consult a health professional before trying out new home therapies or changing your diet." But we can't afford lawyers, and you knew all that. ~ Ed.
~
X Marks the Spot, and Y You Need to Read This.
I am not a doctor, nor do I play one on TV. But I firmly believe that we must advocate for our own health. To that end, I recently took a Zoom workshop and the topic was women's brain health.
The biggest take-home message for me was that women's brains are altogether different than men's brains. Did I really need to take a workshop to figure that out? After 33 years of marriage, you'd think I had that one on lock. But seriously, men's and women's brains are constructed uniquely. Each should have a distinctly different care and handling manual.
Here are some simple guidelines I recommend you start integrating into your daily routine:
This could have a significant impact on the working condition of your brain in your 80s and 90s. I plan to remain a whippersnapper. I took notes so fast there was smoke coming off the page. I am sharing with you just the shiniest of the golden nuggets—the information that I highlighted, underlined, and exclamation-marked!
Honor these and your brain will be kind to you.
Bottom line: Take care of your brain, and it will take care of you.
Water, Water, Water—Drink This One Up!
Did you know that the brain is the first organ to suffer from dehydration, which can cause dizziness, confusion, and fatigue cognition? There's no horse pill to swallow and no spoonful of sugar to help the medicine go down.
I flash back to my mom giving me cold medicine as a child. She would count to three and I would hold my nose. Just 8-10 glasses of water a day is all you need and you will be well hydrated. I keep a water bottle nearby at all times. I need to drink three of them a day to be following guidelines. This makes it easy-peasy to stay hydrated.
Early to Bed, Early to Rise, or Late to Bed, Late to Rise.
Either way, get yourself on a consistent sleeping schedule, including weekends. The brain needs rest.
Anne Lamott says, "Almost everything will work again if you unplug it for a few minutes, including you." I often start my yoga classes with this gem; so simple, yet so brilliant.
As women age, sleeping becomes more of a challenge due to hormonal activity. It is wise to position bedtime with a winding down of activity. It's best not to sip on a hot toddy or a glass of wine too close to bedtime. Put electronics to sleep well before you tuck yourself in. It would be ideal to turn off Wi-Fi during sleeping hours. This is easily done with a timer. The brain is an intensely sensitive creature.
You Are What You Eat.
The Mediterranean diet appears to have enormous benefit to those who are looking at food as a factor in brain health. It consists of vegetables, fruits, nuts, seeds, fish, limited meats and dairy, and it significantly lowers blood sugar. People who eat this way are less likely to develop diabetes, heart disease, stroke and/or cognitive decline. Brains have been shown to age slower by five to seven years on subjects eating this way.
A typical American diet might serve meat three times a day—perhaps bacon or sausage with breakfast, a sandwich at lunch, and a meat entree as protein at dinner. The Mediterranean diet is more plant-based and one might find meat on the menu three times a week.
Garbanzo beans aka chickpeas are a brain superfood. Carrots dipped in hummus are a signature appetizer in my house during the week. The texture is rich. The carrots are colorful and they crunch. Google Mediterranean diet and consider how you might plant that seed in your home.
Nutrition may be the eighth wonder of the world. We should all be hungry for more.
When You Aren't What You Eat, Take Supplements.
Women's brains require the support of a good diet. Supplements offer the body what we aren't feeding it. This means we must understand where we are insufficient and supplement our food consumption to deliver what the body has ordered for brain health.
It is wisest to eat your nutrients; however, some people require more or different than what they are supplying, so seek the counsel of a nutritionist.
If you already eat nine cups of vegetables a day, you get a gold star and are in a small club. I was amazed at how much I thought I knew as compared to what I actually know about my nutritional needs.
Here are some of the most commonly used supplements to boost brain health:
>> turmeric
>> ginkgo biloba
>> lions mane
>> B vitamins
>> antioxidant vitamins
>> and omega 3s
Annual bloodwork can be a powerful tool to determine where you are lacking.
No Risk, No Reward.
Managing stress is crucial. Women's brains are extremely different from men's when it comes to stress—in terms of what causes it and what relieves it. My husband can watch 24/7 coverage of the election and fall asleep like a baby. I would be wired for sound and staring at the ceiling, listening to him snore.
We must consider what we watch, listen to, and participate in as it relates to managing stress levels. I personally censor what I watch on the big screen because my mind holds on to the images. I just can't seem to erase them. I've learned over time, it's just not worth it.
Women require support—#GRLPWR. We are built to tend and befriend. It takes a village. Be sure, during the pandemic, you are feeding your soul with connection. It's as important as anything you put in your body.
Exercise is not worthwhile just so we look good in our jeans. It is essential for a healthy brain. Take a walk, ride your bicycle, paddle a kayak. Find something to do each day that moves your body and perhaps incorporate a friend or friends. Put it on your calendar weekly and enjoy the benefit of moving your body and interacting with people you enjoy.
And here's my two cents—no charge:
Do something every day that makes your brain work in a way it hasn't before. I always tell my yoga students that following cues in a yoga class require the brain to listen to a voice it hasn't heard before. Students must anticipate the next cue as they listen to what is being instructed—all of this while still finding their way to the next posture.
The world's best-kept secret about yoga is the way it exercises the brain.
Read a book. Listening to one is a time-saver but reading one gives the brain a good workout. So, if your preference is to listen, perhaps alternate or listen to podcasts and read books the old-fashioned way. Read the paper, a long-lost art.
Follow a recipe, measure out the ingredients, and know that you're cooking up a healthy brain. Look at a map. Follow directions to get to a destination. As a culture, we are addicted to that voice in our car telling us when to turn right and when we've reached our final destination. What is left for the brain to do? Right?
Balance your checkbook. Figure out the tip in your head. The brain is our body's most important muscle. It requires exercise to be strong. Use it every day and know you are investing in a smart future.
This is just the icing on the cake. No matter how you slice it, there is plenty of information to digest. It is never too early to start planning on how you want your "later in life" to be. Growing old can be challenging on many levels. Why not position yourself up for success now?
The process of researching brain health is a wonderful way to start. Take these six simple steps to heart, and your golden years will be 24K gold.
~
My healthy brain and happy heart want to thank Kimberly Marrone of Evolve Acupuncture and Wellness in Delray Beach, Florida for serving up this information in a way I could swallow, without choking.