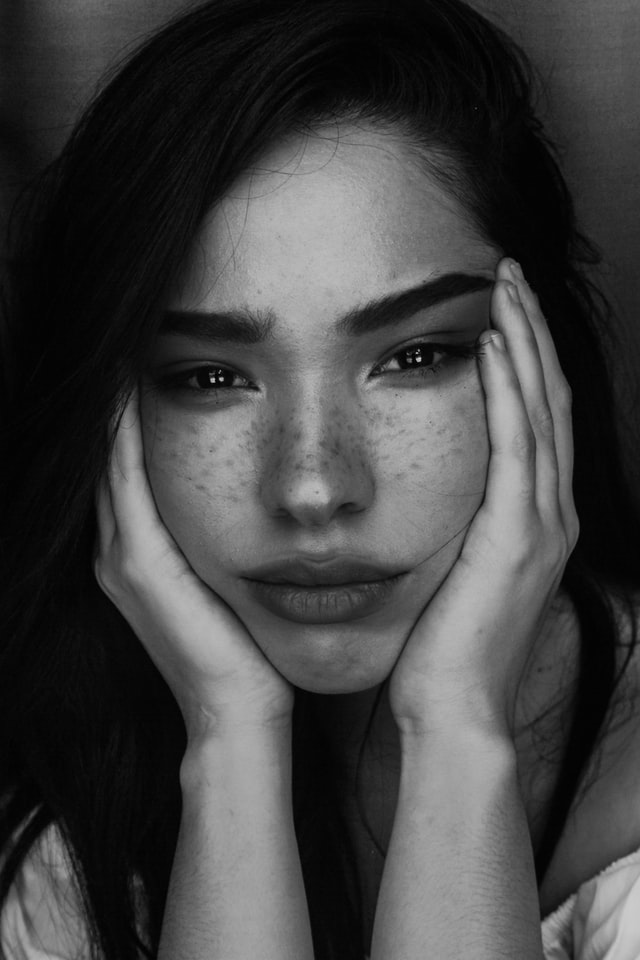 "Hey, how did you get that scar!?" an old man yelled in the copy shop I was working at when I was 23.
I didn't know who he was yelling at, so I continued to fold a stack of cards that were to be ready in an hour for pickup.
"Hey lady! How did you get that scar?" the old man yelled again, leaning over the counter.
As the only woman working, I looked up and realized he was speaking to me.
"That scar! I know that scar! A friend of mine had that scar!"
It had been years since anyone had asked me about my scar, and I had never had a customer so eagerly want to know the story.
"It was a dog, wasn't it!?"
"You were bitten by a dog! I know it!"
I didn't understand why the man was so interested in a scar I rarely noticed anymore, but I smiled at him and said no, I wasn't bitten by a dog.
The man looked shocked and insisted I tell him the story because it reminded him so much of an old friend of his.
I was curious if maybe this friend had passed away.
I'll never know, but I walked up to the man that day and told him my story.
He smiled at me with sparkling eyes, as if I were a long-lost friend.
"Please tell me. How did you get that scar? It's identical to my friend's scar," the elderly man said.
So I told him, and he listened intently as if recalling the face and story of a close friend.
"I lived in a trailer when I was seven years that was surrounded by a chain-link fence.
My twin brother had hit a baseball over this fence while playing outside with my dad.
I wanted to help out, so I went to get the ball."
The man leaned in, eager to know what happened next.
"As I picked it up out of the long grass and began to walk back, a large dog came out of nowhere and began to chase after me.
Frightened as any seven-year-old would be, I attempted to run away from it and climbed over the chain-link fence.
However, my leg caught on the fence, and I fell.
Unfortunately, the points on the fence had not been turned downward, so my face fell directly on the points and pierced through my face."
I sliced my face open badly that day and was taken to Harborview Medical Center in Seattle, Washington, where I had plastic surgery.
As a child, I used to hate my scar. It called attention to my face, and I didn't like this attention.
As I get older, though, and this scar becomes more defined with the changing of my skin, I wear it as a reminder of where I am from and the story that one day is to be told.
Our lives change over time, but our scars remain as reminders of the path we walked.
My scar is different than that of the man's friend, but it has a story just like his.
While this scar is visible to the world, many are not.
Some scars are not remembered.
Others are kept within families.
Many are never spoken of again.
While I can easily speak about this visible scar with a stranger, there are many scars of individuals that unfortunately are not so easily spoken about.
Every 73 seconds, a woman in the United States is sexually assaulted.
One in six men reports being sexually abused.
Nearly half of the United States has experienced at least one adverse childhood experience.
40-70 percent of individuals diagnosed with Borderline Personality Disorder report having been sexually abused.
These are the scars we need to be speaking about.
These are the scars that go unnoticed.
These are the scars we don't ask about.
These are the scars of individuals often given mental health diagnoses, failing school, and walking the school-to-prison pipeline.
These are the scars that matter.
This is why we must in the mental health field begin to ask, "Why," and not, "What's wrong with you."
~