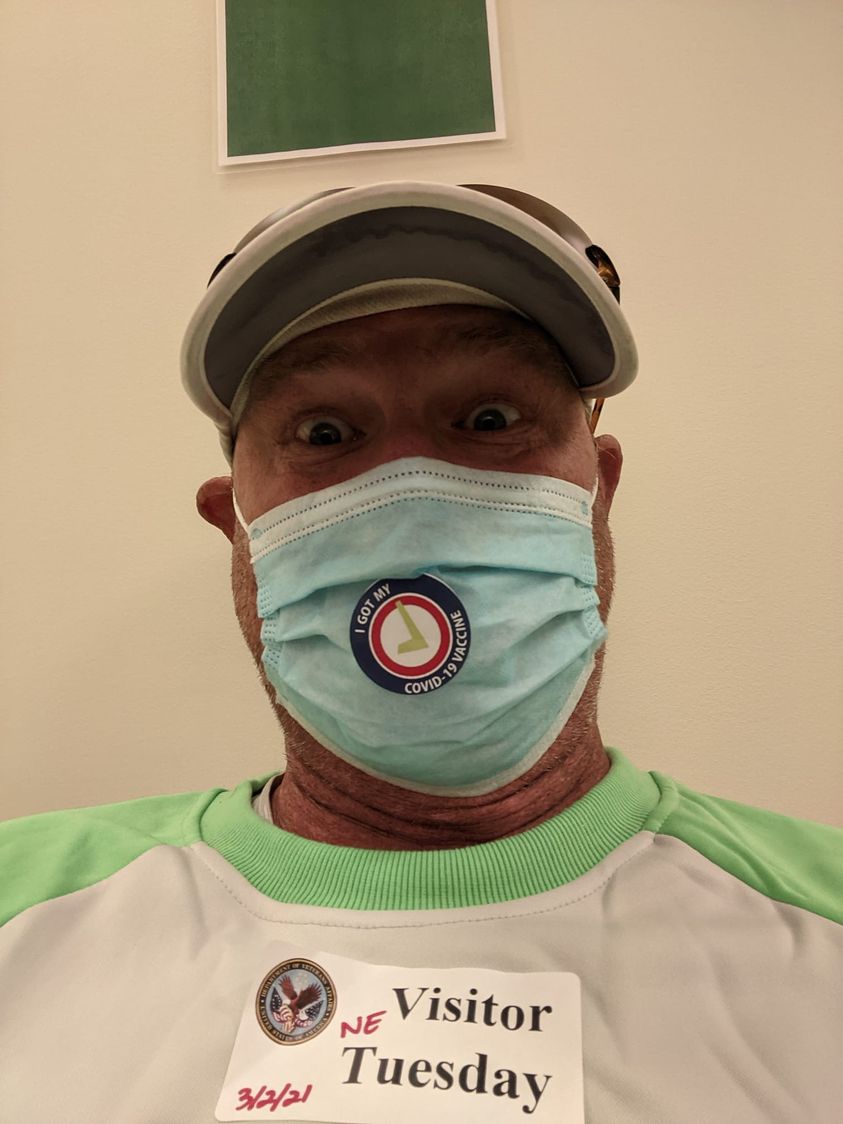 For the past year, humanity suffered through a nightmare of epic proportions.
The global pandemic caused millions of deaths worldwide. The social isolation caused an unknown, long-term impact on physical and mental health for millions more. The resulting economic crisis has affected billions of people.
As human beings, we are social creatures who thrive on interaction with others. Denied that, many of us turned to vices like television, social media, drugs, and alcohol to numb ourselves and get through the day. Personally, I succumbed to the vices and gained over 20 pounds. I had many days over the past year that I never left my house or had any human interaction.
I also wrote a book of existential essays for personal transformation, as a therapeutic and cathartic endeavor for myself and others. So, at least, I had an outlet.
When the news came on December 11th that a vaccine was developed and approved on an emergency basis by the CDC, many of us reacted with excitement and anticipation for getting our lives back again. This news came at a time when we also had a major spike in new cases from Thanksgiving gatherings, which caused more restrictions on public gatherings all the way through the holiday season and continue until today.
This week, a third company had their vaccine approved for emergency use.
The company has begun shipping its COVID-19 vaccine and expects to deliver enough single-shot vaccines by the end of March to enable the full vaccination of more than 20 million people in the United States. The company plans to deliver 100 million single-shot vaccines to the U.S. during the first half of 2021.
This is great news, I thought. Then I heard that there may be another problem. What? Really?
How can there be a problem when we will have enough vaccines for everyone in America?
At first, I didn't understand the debate: get the shot or not?
Why would anyone not want to get vaccinated for COVID-19 when it is free and available in the United States?
The benefits are significant and obvious.
1. COVID-19 vaccination will help keep you from getting COVID-19.
2. All COVID-19 vaccines currently available in the U.S. have been shown to be highly effective at preventing COVID-19. Learn more about the different COVID-19 vaccines.
3. All COVID-19 vaccines that are in development are being carefully evaluated in clinical trials and will be authorized or approved only if they make it substantially less likely you'll get COVID-19. Learn more about how federal partners are ensuring COVID-19 vaccines work.
4. Based on what we know about vaccines for other diseases and early data from clinical trials, experts believe that getting a COVID-19 vaccine may also help keep you from getting seriously ill even if you do get COVID-19.
5. Getting vaccinated yourself may also protect people around you, particularly people at increased risk for severe illness from COVID-19.
I got all the above information from a government website.
Then, on the same day, I had to try to communicate with the VA, Social Security, and the DMV. I wasted many hours on the phone, on hold, dropped calls, confusing information, and so on. It was very frustrating.
Then I thought, wait, I am dealing with government bureaucracies. Then I thought about the movies I watched about Edward Snowden and government oversight.
Then I remembered another movie about the Tuskegee Experiment. The study initially involved 600 black men—399 with syphilis, 201 who did not have the disease. The study was conducted without the benefit of patients' informed consent.
Researchers told the men they were being treated for "bad blood," a local term used to describe several ailments, including syphilis, anemia, and fatigue. In truth, they did not receive the proper treatment needed to cure their illness. In exchange for taking part in the study, the men received free medical exams, free meals, and burial insurance. Although originally projected to last six months, the study actually went on for 40 years.
Will this influence their getting a vaccine?
Then I remembered that over 50 million people in the United States thought that the recent presidential election was not free and fair. These 50 million republican voters essentially said that they don't trust the government to run an election.
Will this influence their getting a vaccine?
Experts estimate that herd immunity would require around 80-90 percent of the population to have COVID-19 immunity, either through prior infection or vaccination.
Herd immunity, or community immunity, happens when a sufficient proportion of a population (the percentage varies by disease) is immune to an infectious disease through vaccination or prior illness to make its spread from person to person unlikely, according to the Center for Disease Control and Prevention.
Then, I thought. Uh oh. Houston, we have a problem.
So, between the African American skeptics from the Tuskegee Airman, the viewers of Edward Snowden movies, and the Republicans and conspiracy theorists who don't trust the government, gaining herd immunity is not going to be too easy.
I may have frustrations with some governmental agencies but I trust the CDC and Dr. Fauci.
I am getting a vaccine as soon as it is available for me.
I am just worried that not enough of us are going to get it to end this nightmare.
Challenge Questions:
Will enough people get the vaccine to make it valuable for all Americans so that we can return to a normal existence aka achieve herd immunity?
Will you get the vaccine?
What would you say to people who are afraid to get it?
Do you think the approval process was rushed?
Do you think that we know all the long-term effects of getting the vaccine?
What about pregnant women?
~