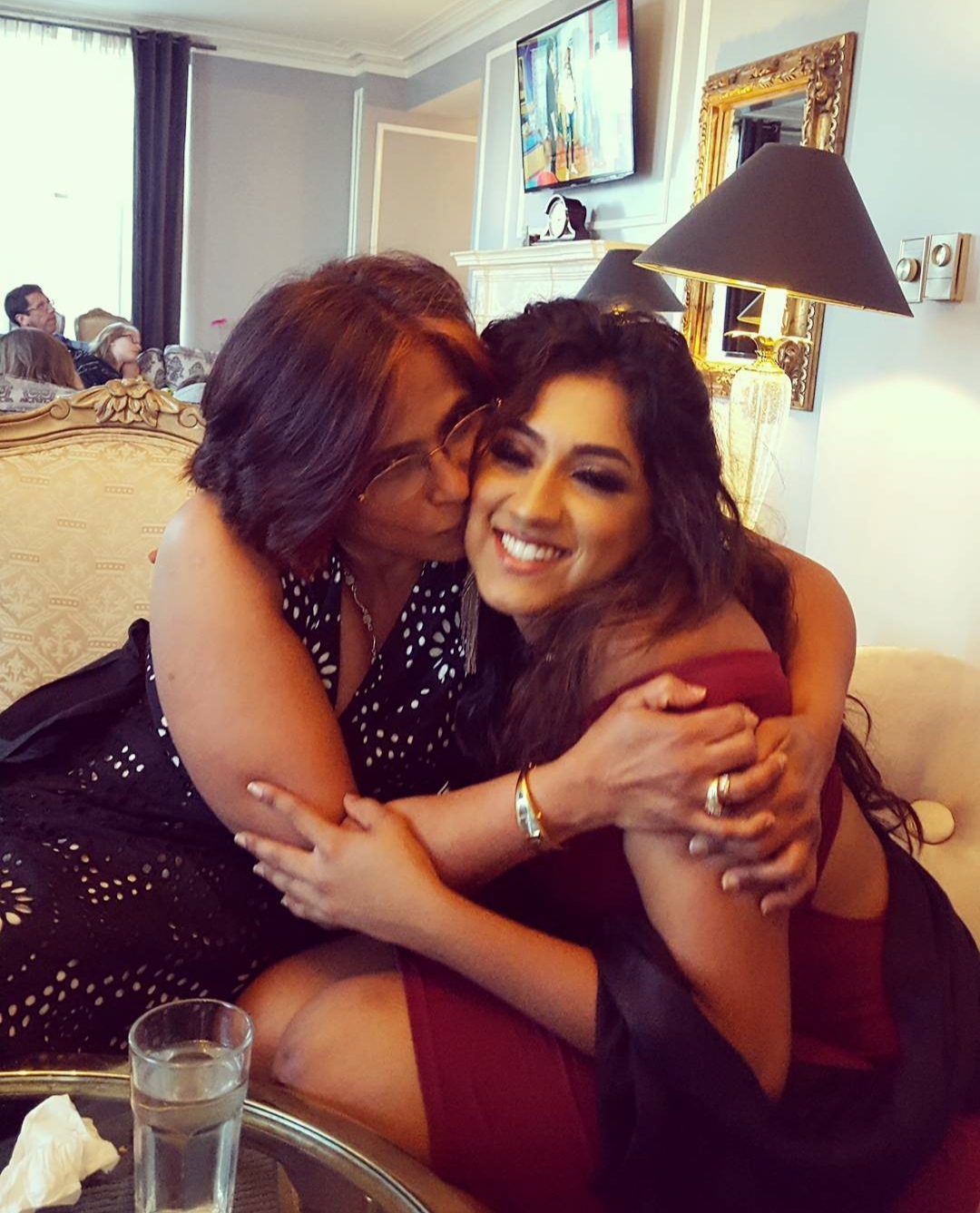 To my sweet mother—an unshakeable pillar of support for every soul in her orbit, despite her own grief and longing for the great loves that she has lost.
~
Never did I imagine on this day, three years ago, that this very room in which we stood as a family of four with our father would go on to become one dedicated to commemorating his life.
It almost feels like watching a film of our lives playing back on a projector screen, tracing just how much has changed so quickly.
An overwhelming wave of nostalgia, blotted with teardrops of pure happiness and piercing sadness, all at once and blurred together.
For some reason, it is easier to write about people once they have passed.
It is easier to raise them to the skies with our words once we already know that they are looking down on us.
It is as if the moment that they cross the great divide—the line beyond this life—all their imperfections melt away and all that is left to speak of are their sweetest and most saintly qualities.
It is as though the traits of one's humanness are not worthy of the same praise on Earth, as when they are passed on to the safekeeping of their sinless angel in heaven.
But despite the inevitability of loss, why is it that we rarely speak with the same reverence for the imperfect people in our lives, our words waiting for the day they turn into perfect distant angels?
Why do we not bathe them in boundless love while they can still hear it, know it, feel it and believe it—while they are not yet mere memory, but still a body of love that can be palpably embraced?
The novelty of love wears off.
Gratitude is abandoned in the rush of life as a New Age mindfulness buzzword.
And we forget, in its simplest form, the sheer magic of what it means to be human—to touch, to love, to feel, to kiss, to laugh, to hug, to cry, to break, to rebirth, to rebuild, to reconnect.
At my age, my mother lost her father—her best friend. She then lost her husband—her soul mate. A year later, her brother.
Now, she can't be with her mother in her final fragile years, although all she desperately wants and needs, as we all do in trying times, is to be mothered.
Life seems never to give her a minute to catch up. I don't think it gives that to any of us, really.
Time is a tricky thing.
It seems sometimes that before we even grasp a moment to inhale after exhale, the world puts another hill on our path just as we've managed to clamber to the summit of the one before.
I suppose that is both the beauty and the sadness of life—that, entirely oblivious to all that is happening around it, it just keeps moving.
And us, along with it.
But still, without a moment to catch her own breath, at the foot of every hill, she dries our eyes long before her own and fills our four walls with laughter, even if it requires the last drop that can be drawn from the wells of her expended energy.
She has mastered the art of shielding us from her sorrow—a beautiful artist.
Almost like paint swirled on a palette before application, the heaviness in her heart is somehow thinned and filtered and lightened before its words reach the canvas of her lips—so that everything she says, everything she does, everything she paints onto the picture of our lives is full of broad strokes of colour, planned and crafted with precision, intention, detail, and love.
She is not just the artist, she is the colour on the canvas itself.
And as harsh as any wind blows, her roots stay fearlessly earthed, so that the leaves that rely on her find the strength not to quiver.
And the reason that we do not quiver is because we know there she will always be, grounded, as part of Mother Earth herself.
Her love transcends this life and her roots will always bring us home.
Mama, you are safety and your love is healing.
Your hugs feel like enveloped comfort and your integrity invites blind trust to be placed into its hands, knowing it will never be betrayed.
You are worth lifetimes of gratitude, and I hope I make better use of the smaller, barely noticeable, mundane moments—the ones that, in the end, ironically, count the most—to show you so.
~