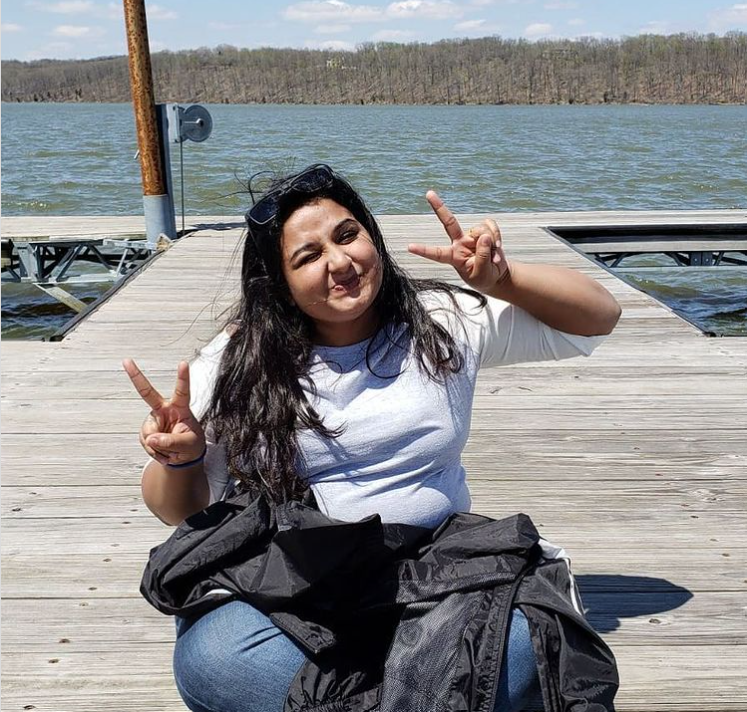 "Fatty!" someone yelled at me as I stood at the side of the road waiting for my mom to pick me up.
This happened when I was barely 14, well under my BMI range. Ever since I can remember, random strangers in any setting have found commenting on my body type as their birthright. If only I had a dollar for every unsolicited weight-loss advice I have received from my extended family, friends, colleagues, acquaintances, I would have been able to afford to move really far away from these people and live in a f*cking luxurious condo.
I was a super-confident child, always excited for new opportunities knocking on my door and always made sure to leave a mark wherever I went until I hit puberty and my middle school teachers made it a point to make my sudden weight gain really public. I clearly remember dreading my PT class and the weight-checking day at school and making up silly excuses as to why my weight was more than that of my peers.
I never thought the way I look was a problem until my peers started dropping me out of plans and stopped clicking pictures with me or posting them online on social media. I took it all with a pinch of salt because moving cities was a big part of my growing years and every couple of years, I had a chance to reset my image. I never understood when the stress of it all started taking over my teenage mind, and my relationship with food got worse.
There were days I would starve myself on the so-called "GM diet," sipping on black coffee to satiate my hunger, and then there were days I would binge eat an entire tub of ice cream—there was no in-between. While all this happened, no one on the outside knew the struggle I was going through inside of my mind as I still appeared to be super-confident, leaping at every new exciting opportunity.
In the university years, I finally found myself struggling to love myself and shutting myself in the comforts of my home, until I found a set of people I thought were understanding, only to be abandoned again. Then came the first job and obsessiveness about weight loss increased manifolds and yet somehow, no matter how hard I tried, losing weight became extremely challenging and within a year, I put on 10 kilograms of weight and an even worse relationship with food. The fad about "fad diets" was peaking and I jumped into the keto bandwagon, which messed up my digestive system almost to an unrepairable stage as I no longer can afford to eat any fatty foods without wreaking havoc on my stomach.
The pandemic was my opportunity to cease and I vowed to show the world the new me when we all came out of the lockdown. This was when I realized, with the help of my coach, that weight loss and health aren't correlated.
I realized nutrition and moving my body to be fitter was so much more powerful than killing myself to lose weight. I finally started enjoying my workout sessions for the joy of realizing the capability of my body and the motivation to do the same started flickering lesser and lesser as the days passed.
Weight loss now became a by-product of this process and not the main goal. Now, even though I eat whatever I like and move my body according to my comfort level, I love seeing myself in the mirror with my stretch marks, protruding stomach rolls, and back rolls with no gaps between my thighs and my "untoned" arms.
I am unapologetically breaking the rules of fashion, and finally, after almost 10+ years of struggling to love my body, I dared to step outside in a tank top, and I was finally liberated. I finally lost the weight that mattered, the weight of other's opinions on my body.
~