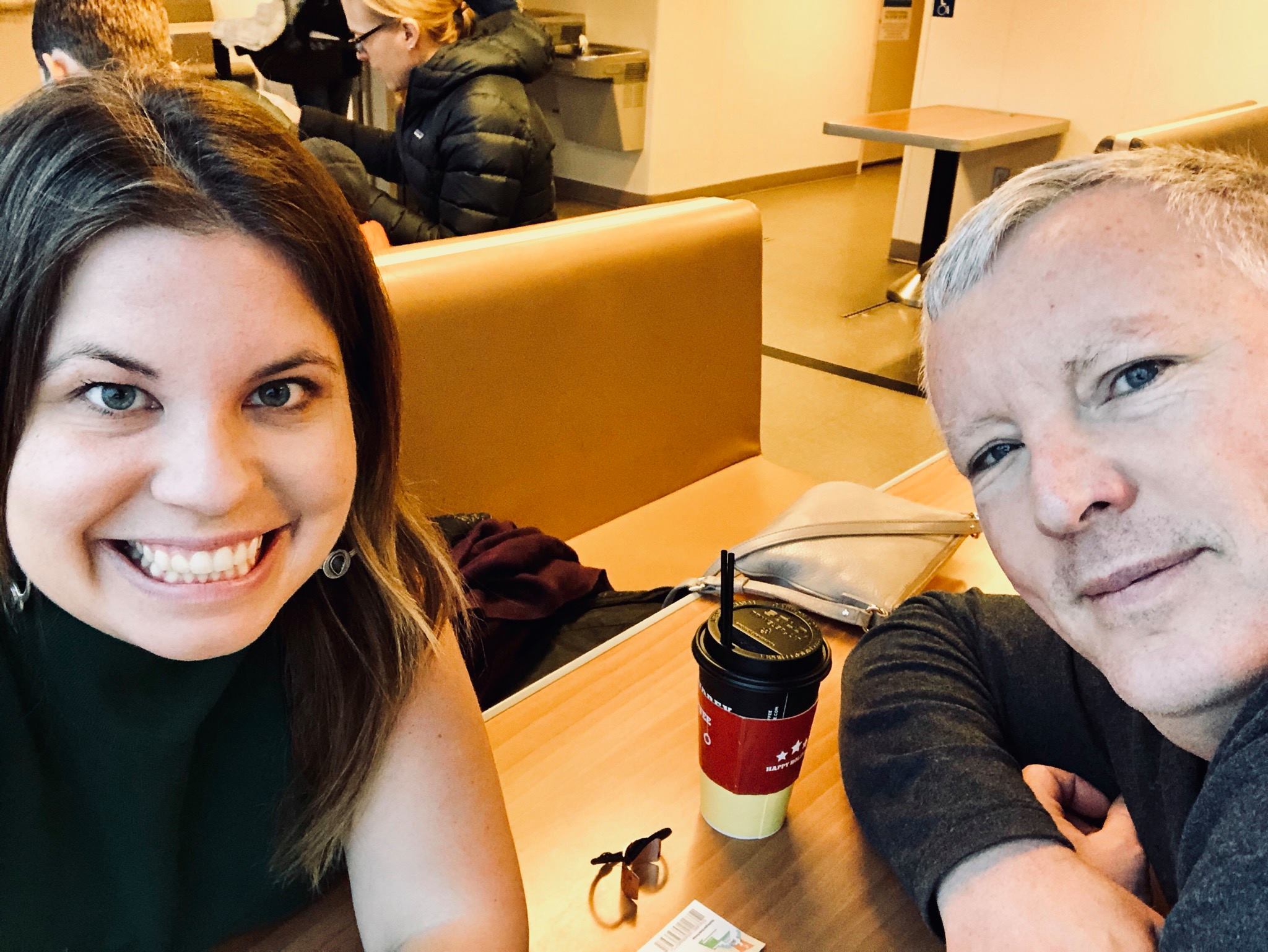 A Father's Day Letter
My life has been challenging in ways, and yet, beautiful, at the same time.
I can go many places in the world and be with family that I have chosen and who have chosen me.
I've written a lot on here about the mother figures in my life, but there are also many father figures.
There was my middle school volleyball and track coach who drove me home from practice and always stopped to get me chicken strips for lunch.
There's Dr. H., a computer science professor who wears a top hat, and when opening the passenger door of his car for me, bows and says, "Good day, Rebecca."
There's my high school Spanish teacher who always picks up the phone when I need to talk, or cry. He's known me since I was 15.
I often spend extended time at his home with his wife, staying up late into the evenings eating popcorn and talking about my favorite topic with him—life.
There's my Brazilian friend who I often refer to as "pai"—meaning dad in Portuguese.
If I need anything, he is there. Always.
He and his wife welcomed me into their family in Brazil almost 10 years ago, and I still call and see them on a regular basis. We often spend evenings messaging rhymes in Portuguese back and forth on WhatsApp.
There are also many other male teachers, professors, mentors, and strangers who have crossed my path and have either helped to raise my younger selves that have sought a secure attachment figure or who have left me with seeds of warmth that have bloomed into the sunflowers of ideal parents I store in my mind and hold onto when I'm hurting.
It has been challenging in many ways to keep going. It would be a lie to say that I'm doing okay.
I'm not okay, but I'm trying.
I'm trying to keep moving.
I'm trying to keep my head up.
I'm trying to connect with others and find family amongst strangers.
While the effects of developmental trauma still seem to sucker punch me several times a week, I am getting stronger.
I'm getting stronger with the help of these mother and father figures who cheer me on, let me cry on them, and have planted seeds of love and wisdom in my mind.
I find myself these days when I'm down taking my favorite pieces of these mother and father figures and creating my own ideal parents.
They don't have faces, but rather, are sunflowers whose hands/leaves I can hold anytime I need.
Sometimes when the young children in me are crying, we imagine crawling into their arms.
Knowing they are always in my mind and are only a phone call away helps all my younger parts find comfort and drift off to sleep.
We may not all be gifted with loving homes in childhood, but we can find them elsewhere.
While it's difficult to trust, when we do this and open our hearts, the world takes us in and loves us as we always should have been loved.
Happy Father's Day to all of my present father figures and the ones to come.
Thank you for all your wisdom, warmth, and attunement. I struggle to say "I love you," but when I think about all of you, this is truly what I feel.
Love, Rebecca/Rebequinha/Rebe
~