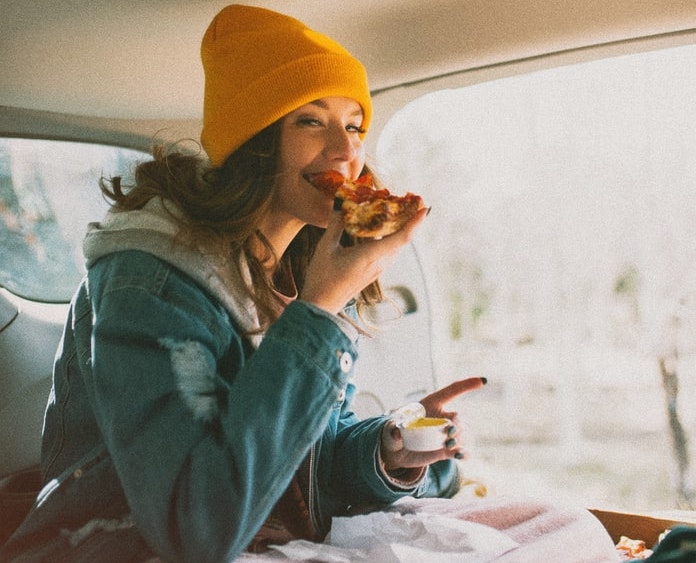 This article is written in partnership with Noom—they're dedicated to making healthy living easier for us all, and we're honored to work with them. ~ ed.
~
I stepped on the scale, dreading the number I was about to see.
I looked straight ahead at the wall until the last minute, when I knew the numbers would have popped up on the digital screen and would be just a few seconds away from disappearing so that I could not stare and dwell. Ah, avoidance at its finest.
175.2. An absolute win!
Now, that might sound like a pretty high number for a woman who's 5'4", but that's 10 pounds lighter than where I started when I decided to try to change my eating habits and lose weight for health reasons. Moreover, it was .2 pounds lighter than when I'd started my birthday weekend of food-filled adventures while traipsing around Maui, eating decadently on vacation.
I was .2 pounds lighter than the days before the deliciously bacon greasy Wailuku Coffee breakfast burrito and latte, the Buffalo Bleu burger with a Caesar side salad and an IPA at Cheeseburger in Paradise, and my first ever Dole whip…served in a waffle cone.
I was .2 pounds lighter than the days before the apple, the shared, gigantic, gourmet chocolate donut with an iced coffee, the Taco Bell, the Nutella milkshake, and the later consumed Belgian Chocolate shake from Haagen-Dazs purchased in order to avoid paying $15 for parking and instead get the "free" resort parking validation.
I was .2 pounds lighter after the food-coma inducing falafel salad and coconut milk butternut squash soup, the first not-sugar-free iced latte, and the later Bulgogi Burger with fries split with my honey.
I'd managed to end up lighter. Even after even the second not-sugar-free latte purchased in an effort to snuff out my hanger while, after 16 plus hours of inadvertent intermittent fasting, looking for somewhere—anywhere—to sit and eat the Tin Roof mochiko chicken and pork belly complete with probably at least a cup of white, starchy rice and salted cabbage.
But my win wasn't really about the .2 pounds. It was about the maintenance and, even more importantly, the awareness that went into deciding to eat this way.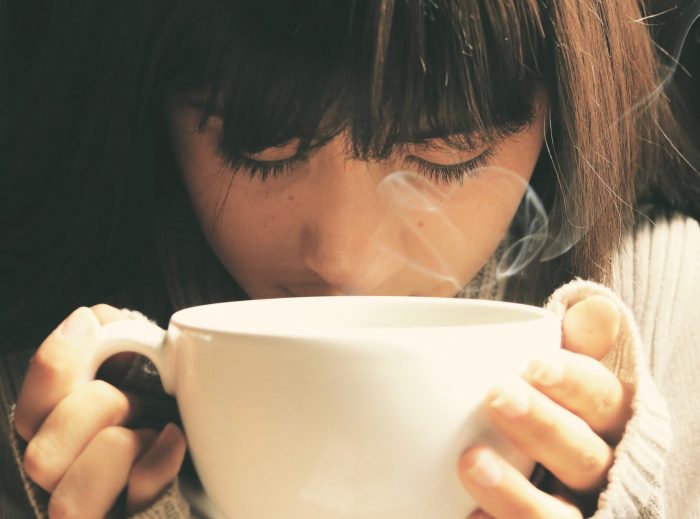 ~
This past year, I began to notice joint pain affecting my daily life, swelling in my feet, an increase in fatigue, less regular periods, and some other strange symptoms that, when I looked them up, began to point to diabetes in some form of another, whether full-blown or in its early, still possibly correctable stages.
Taking a cue from a dear friend who works in endocrinology, I grabbed a cheap blood glucose kit from the store, tested my fasting blood sugar daily, and found myself to regularly be in the pre-diabetic range.
I freaked out, but my friend comforted me. It turns out, I wasn't alone.
According to a report by the National Institute of Diabetes and Digestive and Kidney Diseases, an estimated 88 million adults ages 18 years or older, or 34.5 percent of U.S. adults, have prediabetes, and about 7.3 million adults ages 18 years or older have diabetes but are undiagnosed. (1)
After encouraging me to get a couple different markers in my blood checked in a lab, she assured me that for many people with pre-diabetes, lifestyle changes make all the difference and can even, in some cases, eliminate the condition.
I may not have been officially diagnosed yet (as it seems is the case with millions of others), but it was clear from my little experiment that it was time for a change—and one that would stick. So, I started on Noom—a health program that centers both psychology and physiology in a well-rounded, mindful approach to eating and weight loss.
I started with lofty goals that I've now missed by a small bit of time, but the weight isn't what it's about. It's about the learning—the mental switch behind the program that helps us understand the reasons we're making the decisions we are, and some healthier alternatives that can help us modify our behavior and see small wins—consistently.
This awareness is the game changer that helped me to maintain my weight despite my decadent (over)eating habits during my vacation.
Here are four basic bits of knowledge I used to keep me on track and stable during my birthday vacation:

1. I remained conscious of caloric density.
Caloric density looks at how many calories are in a given weight of a food. We want to be eating as many foods with a low caloric density as possible because they leave us feeling full and nourished longer than foods with a high caloric density.
Noom uses grapes and raisins as an example and explains that there are more calories in a box of raisins than there are in the same weight in fresh grapes. We'd have to eat a whole lot of fresh grapes to consume as many calories as found in a tiny box of raisins, but our stomachs can only hold so much, so we get fuller as more food takes up more space.
Voila! Fewer calories. More satisfaction.
So, instead of going for fries (high caloric density), I went with a salad (lower caloric density) to leave me feeling fuller and more nourished for a longer period of time.

2. I observed my triggers.
Okay, so that second, extra chocolatey milkshake in one day? Some might call that a "bad" decision. But Noom wouldn't, so I don't either. It's simply a decision, period, and one that, when we look at what went into making it, can be a helpful tool to help us steadily regain our footing when we slip while on our health journey.
So, what was going on when I decided to have two milkshakes in a day? A few things—namely two different types of triggers.
Noom outlines three types of triggers: environmental, social, and mental or emotional. I experienced both a social and environmental trigger when I chose to indulge in my chocoholism. My partner was getting something (social), and we needed to spend a certain amount at the complex to cover our parking (environmental). I wanted to help and participate.
But triggers aren't all negative; some can be positive. So, while the former are examples of negative social and environmental triggers, I also noted positive social triggers and took advantage of them when I could.
While I ate a lot of delicious food, whenever my partner asked me to split a meal (positive social trigger) and I identified that I wasn't actually starving, I took advantage and made a win-win situation: same delicious flavor, half of what I might have normally consumed.
The more we know about our triggers, the more power we have to identify when they come up and either take advantage of the positive ones for our benefit, or navigate around the negative ones in order to find healthier alternatives.

3. I paid attention to what type of eating I was doing.
Pretty much my whole trip, I allowed myself to take part in "fun eating," one of Noom's four eating styles. I love chocolate and good meat and the experience of sharing a good foodgasm with great company. I wanted to take part in a little fun eating and consciously decided to do so during my birthday weekend. I did so knowing that I'd need to commit to getting back to fuel eating—the ideal kind of eating where we eat to fuel and nourish our bodies, plain and simple—when I returned home.
When we know what type of eating we're doing, we can design better plans to help us determine when we want to and can freely give in to that type of eating and how hard we will need to work to get back on track and working toward our health and eating goals.

4. I remained aware of my activity and my hunger.
There were days that we barely sat down and my feet ached from it, days when we spent hours in the ocean either keeping ourselves afloat or diving toward the sandy bottom, and days when we were mostly in the car driving around.
Noom's app tracks activity and for every calorie burnt in motion, only gives half of those calories back to your food budget. This was a new concept for me. I'd been used to allowing myself to eat all calories I'd burnt—but that leads to weight maintenance, not weight loss.
While on this vacation I didn't keep a careful tab of what I was eating, I did keep track of if I was being sufficiently active, and if my body felt legitimately hungry for how much of what kind of food. I gave a rough estimate my best shot and, for the most part, listened to my body after burning calories and after consuming them. I came out just slightly in the negative, weight wise. Pretty. Darn. Good.
No matter what decisions or psychology existed behind all of my gluttonous eating over my vacation, the tools and knowledge I'd gained from Noom and had unknowingly packed into my travel bag provided me with confidence that, despite any setbacks, I am making progress on my journey to a healthier, better functioning body.
But more than anything, this adventure has shown me that when I know what is behind my thinking, it is much easier to let the poor decisions go and realize that tomorrow is another day to start fresh. And that's what a true health journey is about: creating meaningful change with sustainable habits that can be applied every day, whether that day ends up being a step back or a step forward.
~
References:
(1)  NIDDK.nih.gov