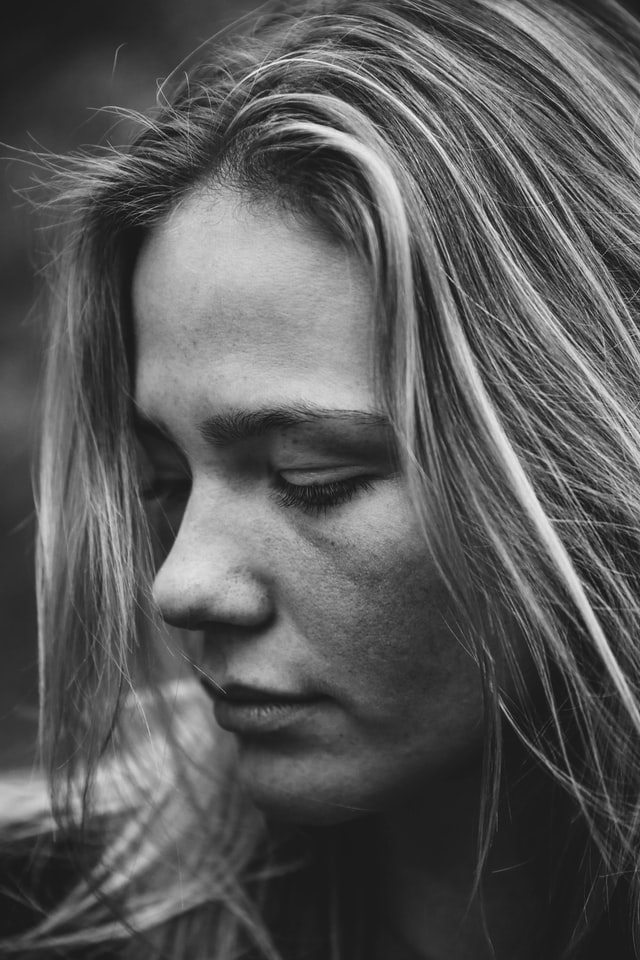 It was October 2003, and the day had started like any other day.
I had gone to work and was expecting to get my dreaded cycle.
Up to this point, I was pretty regular but had this weird feeling that I should take a pregnancy test. Holy sh*t, is that a double line? Omg! I got that double line on the pregnancy test. Is this happening?
I could barely contain my excitement as I waited for my husband to come home from work.
We were only one month married, and this was a honeymoon baby. Up to this point was what seemed like a fairy-tale romance, culminating with starting a family. We were so excited.
Being a first-time pregnant woman, I was nervous but also naïve. That first doctor appointment at six weeks was routine. The doctor checked my vitals and did my physical exam, but it was too early to hear the heartbeat, and home I went to come back in two weeks. Those two weeks, the excitement of becoming parents was settling in. I was constantly touching my belly thinking every butterfly was the baby moving.
It never even crossed my mind what was about to happen.
I started spotting and was extremely nervous. The feeling in my gut felt like the rumblings of an earthquake about to hit. At first, you feel a bit of tremor before the enormous crack that is about to form.
My doctor, of course, reassured me that this was normal but thought I should come in for an ultrasound. My nerves were through the roof as I sat in that white, sterile, fluorescent-lit room waiting for the doctor. I was cold as I was only in that flimsy hospital gown they provide us.
Finally, the technician came in, and I saw the little blob starting to form and heard a heartbeat on the screen. For one to two minutes, all was right with the world. Then I saw the look on the technician's face, and almost instantaneously, the doctor was in the room performing the ultrasound again. The same look as the tech's face was now on the doctor's face as they looked back and forth at each other, and I braced myself for the earthquake.
The doctor's face was stoic and his voice was steady as he said chromosomal abnormality.
I was hit with an eight-point earthquake on the Richter scale.
The doctor asked me to get dressed and meet him in his office. I got up from that cold room and walked that long hallway to his office. Walking in, all I saw was a big, mahogany desk, degrees framed on the wall, and his face was still stoic. After I sat down, everything became a blur, fuzzy, as if I was floating above watching someone else's life unfold.
The doctor stated that how the baby was forming was not normal. However, he had seen some of these issues resolve given time. He said I should come back in two more weeks for an ultrasound and that I needed an amniocentesis (a procedure to take amniotic fluid for testing). He told me I needed to start thinking about terminating the pregnancy.
Wait, what the f*ck did he just say? Those words came straight at my heart and shot my soul with a taser.
I stood up and left feeling numb.
The following weeks were a blur. I went from the happiest woman—newly married, honeymoon baby—to complete and utter devastation. A part of me felt ripped away.
The ultrasound two weeks later proved the diagnosis was correct, but now it was dire. They could not test the amniotic fluid as the baby had absorbed it. Nothing was protecting the baby in my uterus, and I risked infection. There was no other decision than terminating. My state, Pennsylvania, had a law that allowed up to 24 weeks for ending a pregnancy. At 20 weeks, the decision to terminate was made, the procedure was scheduled, and at 22 weeks the pregnancy was terminated, and life as I knew it was over.
Heartbreak ensued, and here I am 18 years later still witnessing the healing unravel. While my heart still aches, she lives in it. I knew I would forever carry hope in my heart, and so it felt fitting to name her Hope.
The current news about Roe v. Wade in the news these past couple of weeks has brought up all those emotions of devastation and having to make one of the hardest decisions of my life. Sharing this part of my journey is not about debating the leaked Supreme Court opinion, nor is not about the potential of overturning the federal law and giving the matter back to the states. Many opinions will be voiced in the coming months on both sides of this issue.
The purpose is to share a story about a choice that I needed to make. A choice many women have to make, as I had to. A choice that is painful no matter the reason.
A choice that needs to be preserved.
~