My younger brother, Brett, passed away just over 10 years ago.
He was only 39 years old. It was a day that I will never forget. I miss him very much, and at times, I am still filled with grief and sadness. When I think or talk about him all these years later, warm tears instantly well up in my eyes and roll down my cheeks.
Typically, those feelings catch me off guard: a song, a picture, a family event where, for me, his absence is always felt. Or a wedding or the birth of a baby, events that bring so much joy, yet I always remember that he will never experience two of life's greatest moments: he will never get married, and he will never have children of his own.
Sometimes, it is just a dream of the past, like last night, as I woke up with the feeling he is still here, but, of course, he is not.
The last time I saw my brother is etched forever in my mind.
On December 3, 2011, I would arrive for a surprise birthday party for me held at my mother's house.
"Surprise!" my mom and two sons, Rick and Ryan, yelled. And from behind the couch popped my brother Brett. "Surprise," he said.
I was overwhelmed and grateful. The truth is that I hadn't seen him more than a handful of times over the previous five years, and my sons had seen him even less. Since childhood, my brother had been my greatest friend, my confidant, the one who was there—the one I could always count on. We were dedicated to each other—always.
But sadly, things changed during our adulthood as he struggled with alcoholism, anxiety, and depression. I understand his challenges so much better now. I am grateful science has progressed and doctors and therapists have learned so much more about addiction and mental illness—the causes, including childhood trauma. Maybe things could have been different for my brother. But none of us can go back; we can only learn and move forward.
I had set a healthy boundary between us, not because I gave up on him or didn't love him and not because I didn't believe he could get well. My heart just couldn't take the pain anymore of watching him self-destruct. And what was happening wasn't healthy for my own family, so I had to make a painful choice. He wasn't sober much during those last years, so my love and support was from a safe distance.
I reveled in seeing my sons that night, then 19 and 21, interacting with their uncle, talking, laughing, and sharing what was going on in their lives. Memories of our once-happy family filled my mind. How close my brother used to be with his nephews.
As I sat and watched them, I felt a complete sense of pride and love. Ryan was taking Power Engineering at college, following in the career path of his uncle. Brett was showing Ry different websites and telling him all about the different engineering plants—which ones are better and what each has to offer. My heart melted for so many reasons. My brother's addiction and struggles had caused him to miss years of my sons' lives, but when I sorted through the pain, the destruction, and everything that we had all been through, I realized it had not changed how much they loved him. I hope he knew that. And he loved them too.
That cold, snowy evening in December ended as usual—a hug and a kiss on the cheek.
"I love you," I whispered in my brother's ear.
"I love you too," Brett replied to me, like a thousand times before.
I never saw my brother again.
Just after 3 a.m., on March 19, 2012, I was awoken by my husband's words, "Jodee, I think someone is here." I still remember seeing the four, black-pant legs with yellow stripes on the doorstep as my husband opened the front door.
My brother had taken his own life.
The American Foundation of Suicide Prevention states that suicide is the 10th leading cause of death in the United States. The World Health Organization estimates that each year, approximately 800,000 people die from suicide, which accounts for one death every 40 seconds. Some sources predict that by 2022, that will increase to one death every 20 seconds.
These deaths are our sons, daughters, moms, dads, brothers, sisters, grandparents, aunts, uncles, friends, neighbors, and co-workers. And in the approximately six minutes it takes you to read this article, nine people will have taken their life. Nine families will shortly feel a pain like no other; their lives change forever.
My brother's death taught me so much. I try to remember to cherish life every day, to be open-minded, empathetic, and understanding, and to tell the ones I care about that I love them. I strive to not be bitter and angry, as those emotions serve no purpose other than to break my spirit. I work hard to remember that not everyone has the same opinion, that we all experience life and the circumstances surrounding it differently. So, I never get argumentative when others do not agree with my perspective. They have not lived my life, nor I theirs.
Today, warm tears did roll down my cheeks, and I am slightly off balance, but the beauty of life is fresh in my mind. I will inhale the fresh air and feel the warmth of sunshine on my face. And because of my brother, I am once again reminded how precious life is and that you can't take any day for granted. You never know what tomorrow may bring, or if there will be a tomorrow.
Today, I celebrate life.
Today, I celebrate everyone who has lost their lives to addiction, mental illness, and/or suicide and the families who loved them.
Today, my sweet brother, I celebrate the memory of you.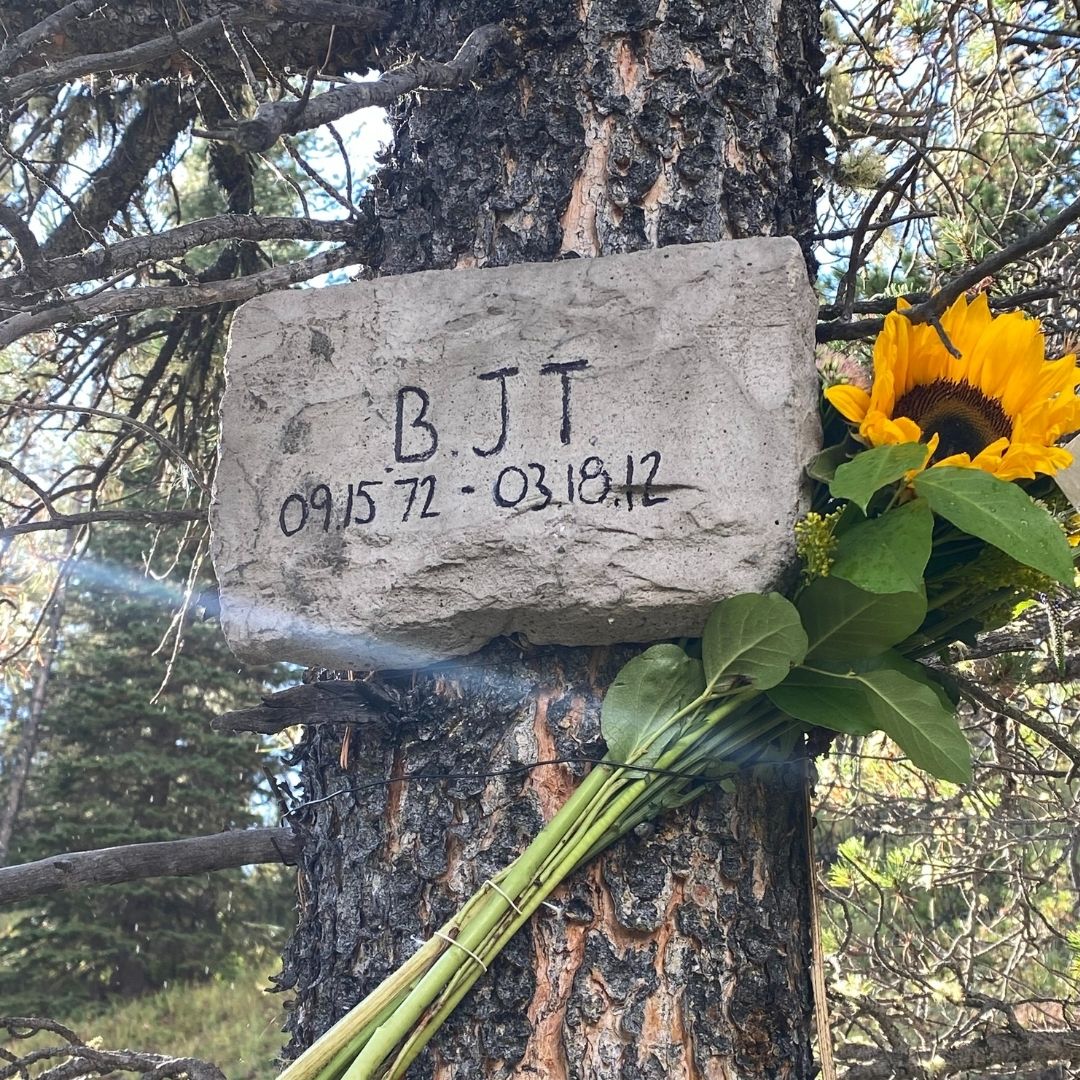 ~
Please consider Boosting our authors' articles in their first week to help them win Elephant's Ecosystem so they can get paid and write more.