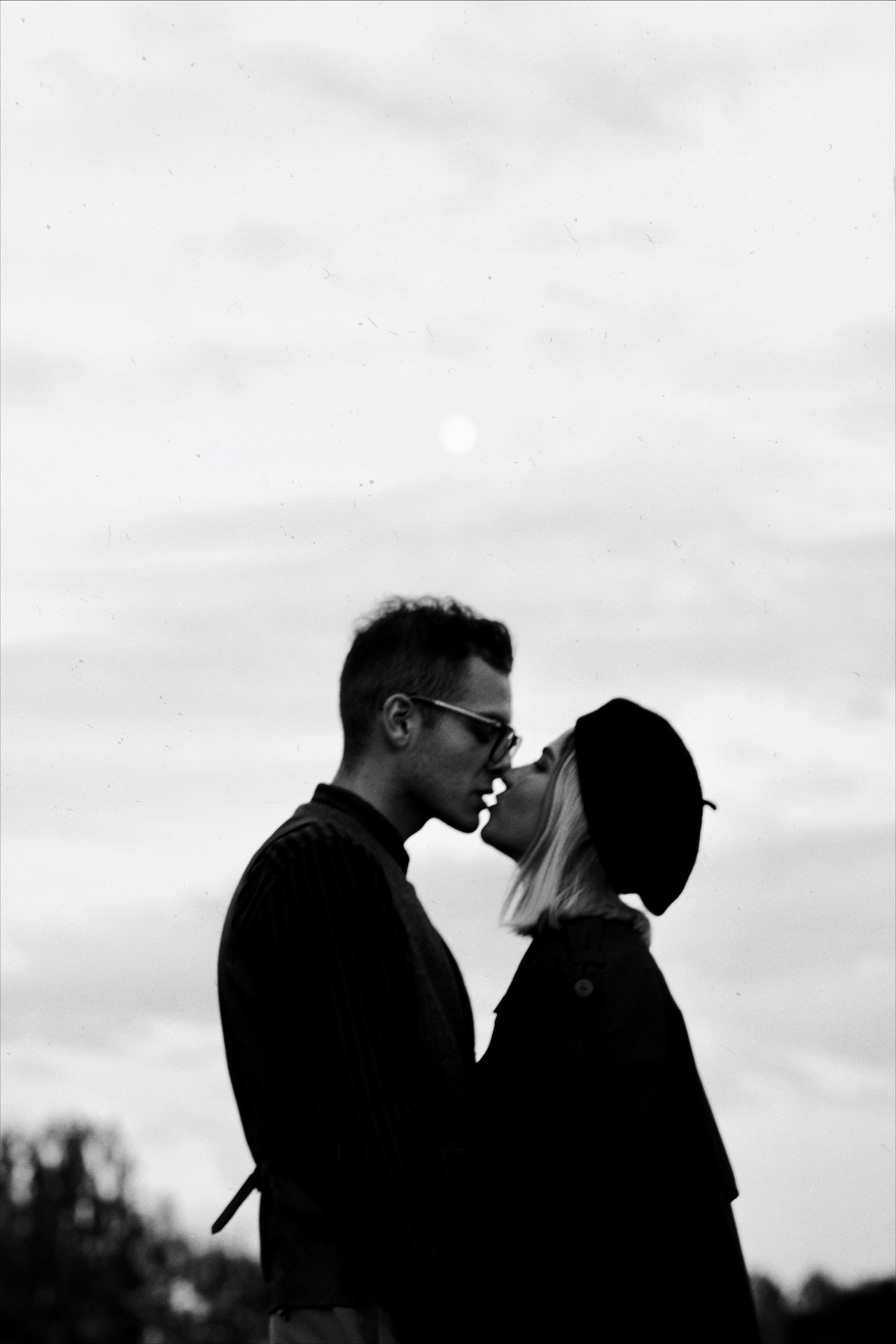 In just a couple of days, my husband and I will be celebrating five years since we first met.
Five years of magic, adventures, and deep love I didn't think was possible.
I have learned so much about myself and what a meaningful relationship requires and looks like.
Of course, I still have so much to learn as we live out the coming years, but there is one aspect of a loving relationship that sticks out to me.
The most underrated aspect of a loving relationship is calmness. 
Calmness does not mean boring. Calmness does not mean a lack of passion.
Calmness in a loving relationship means safety, trust, and love.
Calmness in a relationship is a strong foundation for a deep and meaningful connection.
From this place of calmness, we can cultivate passion, adventure, and excitement. All the things that make life worth living.
Unfortunately with the rise of social media and dating apps, I see way too many people who glorify toxic relationships.
Even though I met my husband on a dating app and I believe they can be successful, I also see the many downsides of using apps.
App users are so quick to move on to the next person because of one thing they don't like about a potential date. Whether it's their height, music preference, or pictures, any "wrong" thing can cause someone to swipe left in a second.
This cycle of constant swiping and filtering through hundreds of profiles a day has caused humans to be addicted to the dopamine hit of using the app.
People would rather have the excitement of looking at someone's profile rather than actually going on a date.
It makes me sad to think of how many people are missing out on love because modern technology has made us all addicted to the quick reward.
But from what I learned in the last five years is that deep love, the love that all of us crave, takes time and effort to build. It requires patience, vulnerability, and trust.
Once I let myself surrender to the process, I focused on getting to know this one person, and the magic started to unfold.
I would take my calm and happy relationship over the addictive yet unfulfilling apps any day.
Another sad and dangerous message that I continue to see is that fighting and drama equate to love. This could not be further from the truth.
I blame reality TV shows for this one. Have you ever noticed that most couples that go on reality TV end up getting divorced? I am not at all surprised.
Turns out that constant fighting, rehashing arguments, chasing fame, and staged conversations do not turn out well for couples.
And don't get me started on dating reality shows like "Love is Blind," "Married at First Sight," and "The Bachelor." These shows have truly ruined the image of love for many people.
These shows made us believe that love looks like this: you fall immediately in love on the first date, you will have exciting and adventurous dates all the time, and you'll get engaged after two months. But then what always happens?
The first sign of trouble or disagreement means that the relationship is done. You're already on to the next person.
No wonder most of us are lonely and lacking connection. This is not a real-life depiction of a relationship!
That is why it's my mission to change this perception and advocate for forming a deep connection with the person you love and not giving up when things get tough.
That's why I am advocating for calmness. Calmness is what will allow you to work through roadblocks and issues with your partner. Calmness means that you are on the same team instead of against each other.
Calmness means that you can be vulnerable with your partner. It also means that you can find new exciting things to explore together instead of focusing on arguments or drama.
Now if you're wondering how you can create this foundation in your own relationship, here are some great ways to start:
How to find a calm relationship when you're single:
>> Focus on getting to know one person at a time.
>> Avoid dating app burnout and use the apps in an energizing way.
>> Cultivate calmness within yourself by working with a coach.
>> Set up a pre-date ritual so you can show up clearheaded and excited.
>> Join new groups or classes so you can meet people with similar interests.
>> As you get to know a potential partner, be honest about who you are and what you're looking for.
How to build calmness if you're in a relationship:
>> Talk through issues and misunderstandings as they arise; don't ignore them.
>> Start a new hobby or project together to create excitement and passion.
>> Learn each other's love languages and practice them.
>> Tell your partner what you love about them, a small thing that makes a huge difference.
>> Build a solid relationship with yourself so you aren't expecting everything from your partner (this is what I help my clients do).
>> Stop watching reality TV and numbing out with social media. Both things are dangerous for your mental health.
>> Most importantly, always be vulnerable and honest with your partner; it really all comes down to this.
So there you have it! The most underrated aspect of a loving relationship is calmness.
How would you rate the level of calmness in your love life? It's never too late to start cultivating it.
If you're ready to start attracting the life and love you desire, you're in the right place. That's exactly what I help my private clients do as well as what my weekly free articles focus on.
I'm here to help you live your most exciting, meaningful, and love-filled life.
Here's to more calm, more love, and more magic in 2023.
Are you ready?
~
Please consider Boosting our authors' articles in their first week to help them win Elephant's Ecosystem so they can get paid and write more.