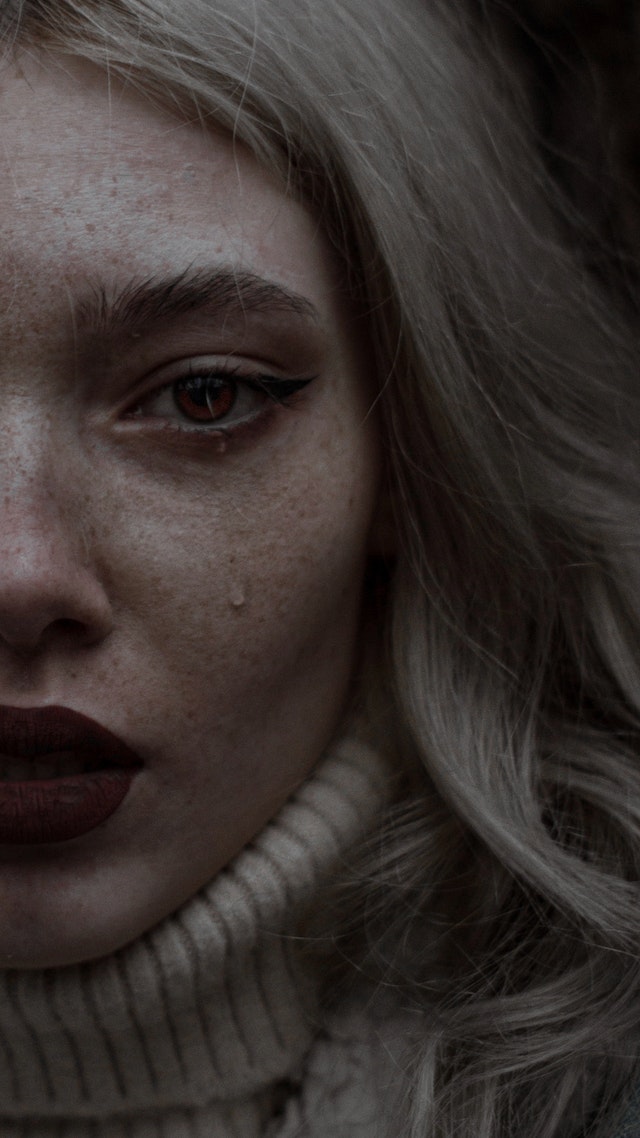 Tears have a story.
The other night, I woke up at 2:15 a.m. and realized my shirt was damp from tears. Not hot and angry or twisted and frustrated tears, but gentle and tender tears, as if they flowed upward from my heart and through me into the darkness.
My first thought was: Why am I crying?
I couldn't land on one particular thing being wrong or fearful. Then I realized I wasn't crying—I was weeping. The feeling was beautiful because there was nothing to do except to let them be. To let them wet my face, neck, and pillow.
So, I let them fall, and I listened to what they told me. And in them, they held a story.
They whispered to me:
"We come from a place you've never truly felt before. A strange land inside of you that you know is there but haven't allowed yourself to visit or know. A place of mystery and sadness, a place of numbness so thick you've layered your life around it.
We must speak, and you have to allow our story because not embracing your story will not help you anymore. We are the tears of memory.
Your children are in college, and you miss their shoes at the door. You miss the way you chased them in the yard after school, threatening the Tickle Monster. You miss the obligatory Dunkin Donuts coffee for your girl on the way to school and the late-night pizza for the boy when he couldn't sleep. All these little scraps in the book of your heart.
And these memories are important, but they must make way for new ones. Your path is still connected to theirs, but it must diverge, and you have to be strong."
We are the tears of regret, and we tire from living in the land of should haves. You've 'should have'd' half your life away—should've done this or should've said that. You should not have accommodated people who took advantage of you, should have learned lessons that kept repeating themselves, should have never moved when you moved, and should've changed when you stayed the same.
But now, there is no more room for should haves. We're here and want those regrets to turn into gratitude and hope.
We are the tears of wistfulness, a longing that is lovely and light. A feeling you've known and searched to recreate: the feeling of freedom.
Born on a Memphis afternoon when you were eight years old as a late autumn storm brewed, and the wind blew through your hair. You ran, laughing with your sister, not a care in the world with the freedom to create what you needed. To run with no direction, feeling love and realizing dimensions of love don't always lead down an aisle or into a nursery.
Open up, explore your life through us, and we will be tears of joy."
So, let the tears fall during a meeting, in the middle of the night, or at the Dunkin Donuts drive-thru, and let them tell their story.
They have years of whispered hopes, lullabies to sing, and reminders of lessons. They hold the memories and regrets but also the sweet scent of freedom and love, reminding you that you're alive and that the best is yet to come.
~
Please consider Boosting our authors' articles in their first week to help them win Elephant's Ecosystem so they can get paid and write more.
~