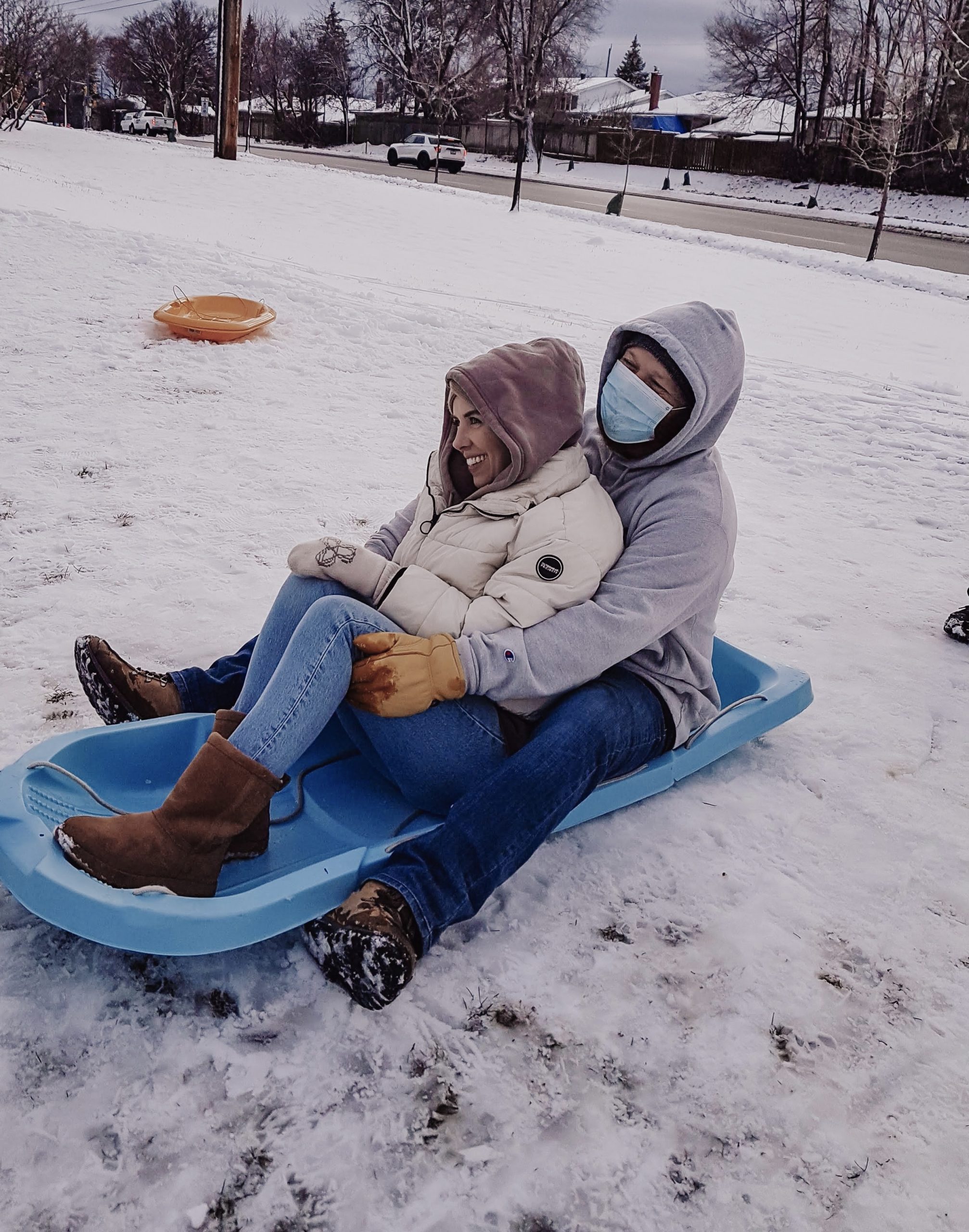 I've been married for 13.5 years; however, I've been with my husband for a total of 23 years.
And I'm not even 40 yet.
Suffice it to say, I've had a partner-in-crime most of my life, and there's obviously something keeping us together—and it's not luck.
Relationships are hard, and mine is far from perfect, but there are five things that I believe have kept us together all these years, through all the ebbs and flows of life. Five things that I think everyone should have with their life partner.
Spoiler alert: it's not love—I think that one is a given.
I'm also going to avoid other obvious things such as trust, forgiveness, mutual respect, fighting fair—yada, yada—all important, but we read that everywhere.
These are things that come along with all of those important parts I wrote above, but which are talked about a little less.
1. A love for each other's family.
I truly don't know how people survive a lifelong commitment when they dislike their in-laws. Maybe my husband and I won the lottery here, but he truly loves my family as much as I do, and I love his equally. My mother-in-law is a true gift from Heaven (and I'm not even religious).
I hear of so many fights and stressful situations resulting in resentfulness due to poor relationships with people's in-laws. I'm not saying it's not worth the marriage if that's the case, but it sure as heck is easier if the blending families all love each other as a family should.
This is something to consider before walking down the aisle because those people aren't going anywhere. I am certain I wouldn't have married my husband if he didn't think my family, my whole world, is as great as I do—and vice versa!
If there is tension with your in-laws, I hope you can at least be on the same page as your partner regarding any issues. At the end of the day, you're on the same team.
2. One passion in common.
It's great to be different but you should—in my opinion—share at least one passion. And I don't mean your children because of course you share that! I mean a passion for fitness, for charity work, the movies, nature, ice cream—something that is meaningful to you both that you can share together.
I lost a dear friend to multiple sclerosis (MS), and for years, my husband and I shared a passion for the Walk for MS in her honour. It was a real bonding experience to do those walks together—and equally as important to both of us. In fact, it's been a few years since we've done it and this is a reminder that it's something we should do yearly to connect as well as serve.
We have many other shared interests as well.
3. Something you only do with each other.
No, not that!
Since I was 17, my now husband used to squeeze my hand three times to say I love you discretely, which is something we have carried on doing still to this day. And now our children do it, as well. I am sure this isn't unique to us, but regardless, it's something we do that no one else knows about—until now. I think you should have something that feels unique to your relationship.
4. Mutual couple friends.
I think that having a couple sets of mutual friends is just as important as having your own separate friends. Having other couples to hang out with together (pre- and post-pandemic) is a great way to remain close in a relationship. I don't think you need more than one, but if you're lucky enough to have a few sets like my husband and I do, I believe you'll be stronger as a couple sharing those bonds together. Plus, it's so much fun!
5. Realistic standards.
Take what the movies give you for standards and cut them in half—sorry. I mean, of course, never, ever accept verbal or physical abuse, neglect, or less than you deem crucial in a life partner. However, if you're looking for a person who always picks up after themself, always smells nice, is romantic all the time, never gets grumpy, never smells bad, doesn't age…perhaps stay single!
Because you sure aren't perfect and marriage doesn't bring out the best in people—it brings out the real in people. I'm coining that phrase.
So pick and choose your battles because no one is perfect and no human being outside of Matthew McConaughey in the movies will check every single box all the time.
~