10 Signs You're a Yoga Narcissist
1)  You make $40 a week teaching yoga, but you spend $100 a week on tattoos.
2) You wear your Miu Miu sunglasses during class citing "light sensitivity."
3)  Your pre-class routine includes professional hair and make-up.
4)  You arrive at class extra early to get that special place in the corner where the front mirrors and side mirrors join together.
5)  You decide to take a fellow yoga teacher's class, but as soon as it starts, you ignore the teacher's instructions and do your own vinyasa flow.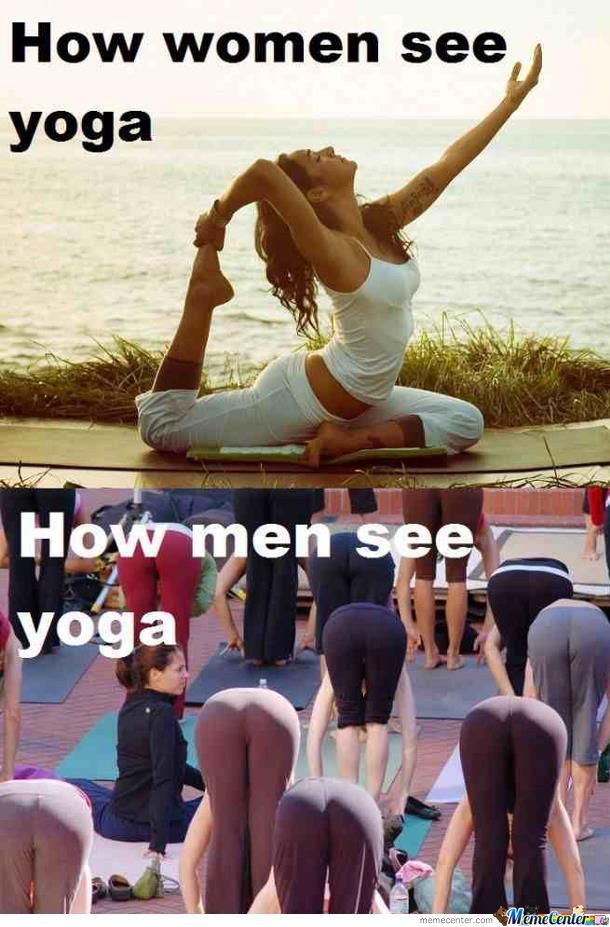 6)  You update your Facebook profile with a picture you just took of yourself in peacock pose.
7)  You have more yoga accessories than Diana Ross.
8)  Your shower routine is north of 40 minutes.
9)  You probably think this piece is about you. Don't you? Don't you?
10)  When class is over, you "walk" to your car in a handstand.
~
Bonus:
Yoga Ambition:

We're…not sure: NSFW

Seriously:

Waylon goes to Yoga Journal:

Yoga Integrity with Richard Freeman & Mary Taylor:

Yoga for children: