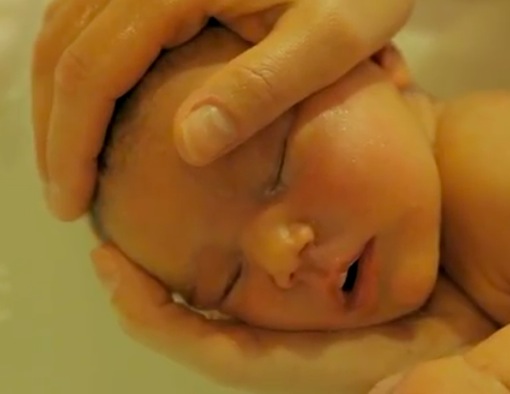 This video will do in five minutes what takes your meditation two hours.
What separates "boring" from "peaceful"?
Arguably it is the magic and beauty of innocence that emerges when we are truly open. Anyone who has practiced sitting meditation for more than a few minutes knows that you have to sit through a lot of "boring" (and sometimes worse) before the peace and magic begins.
This video of a baby's first bath, on the other hand, cuts straight to the chase!
Bonus: How We Can (Quickly) Wake Up Our Minds to the Present Moment.

~
Read more:
~
Editor: Tanya L. Markul, Photo courtesy: Kristin Luce
A mindful tip for a morning to determine our day: