We set up the mike and promptly forgot about it.
I had the pleasure of playing at Don Quijote restaurant in Milwaukee for six years.  My son Joey used to sit in and accompany me whenever he could.
When he went off to college, we invited all our friends to a final farewell performance.  One of my friends, Dean Zemel, asked if he could record it on his mini-disc recorder.  We said "sure", set it up on a chair in front of us, and promptly forgot about it.
This album is the result.  Live at Don Quijote celebrates not only the music but the restaurant itself, with evocative photos of the original Don Quijote and the Salas family. It is dedicated "to Elena Salas and her wonderful family–for creating the magical place where this music came to life."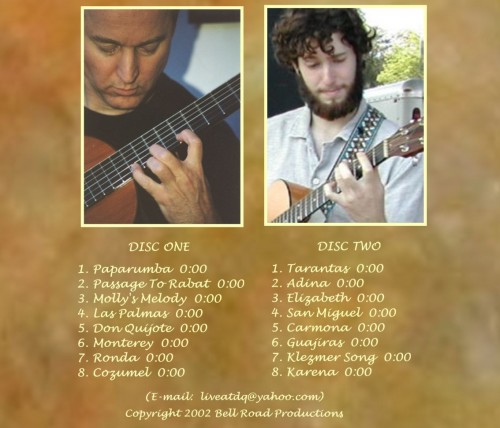 To download individual tracks, click here.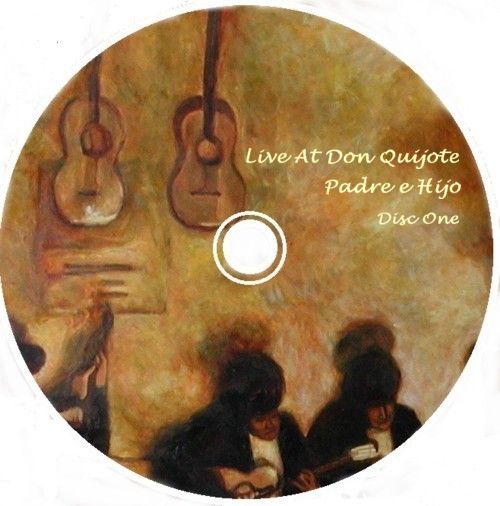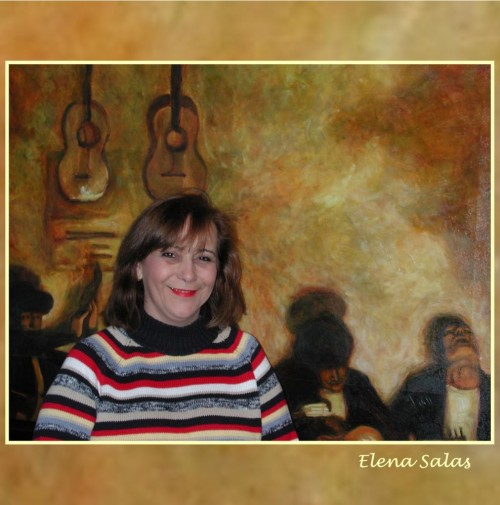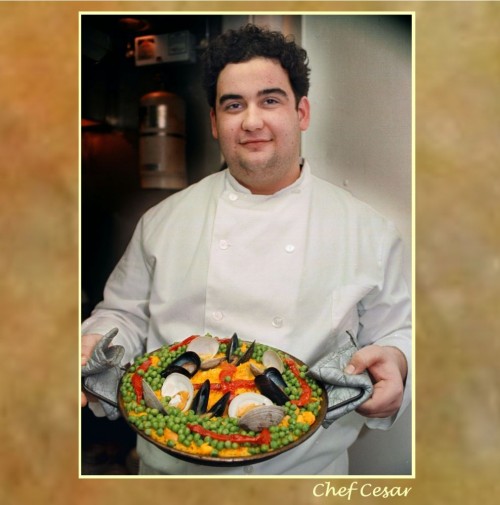 ~
See also:

American Gypsy–The Complete CD (with cover art & liner notes).