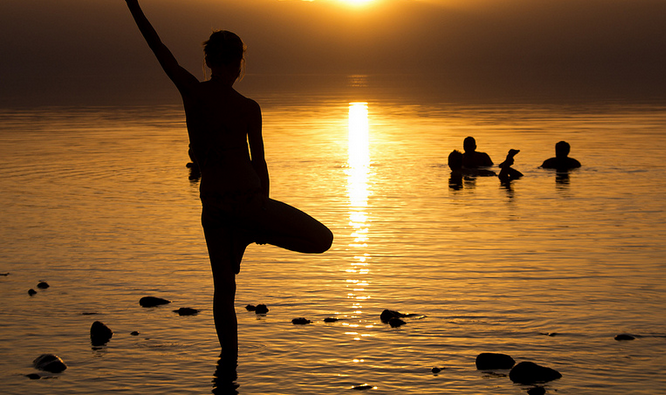 Embodied.
If we could bite down on reality, would it moan and groan back?
If we could inhale ecstasy, would we breathe deeper?
So I stretch my flesh and inhale my breath,
Intimacy with you is a gateway into the mystery of the divine.
Share in this space of divinity,
In unity we extend our bodies,
Solid as a symbol of our collective goal to return home.
Call it the source,
Call it enlightenment.
Whatever it may be,
In those silent moments of practice we share, we all arrive there.
Drop out of the conscious thinking mind, rise into grace embodied.
Relinquish my need to be…
Embrace my capacity to be…
Be it beautiful, be it boring,
Indulge the solitude.
Stay through the discomfort but leave before the end.
I don't dance out of obligation.
I follow my inhibitions instead.
I will make it out alive, in tact,
Coalesced with a vision of beauty more profound than anything I could have TRIED to create.
Love elephant and want to go steady?
Editorial Assistant: Marcee Murray King/Editor: Bryonie Wise

Photo: Ian Bothwell/Flickr