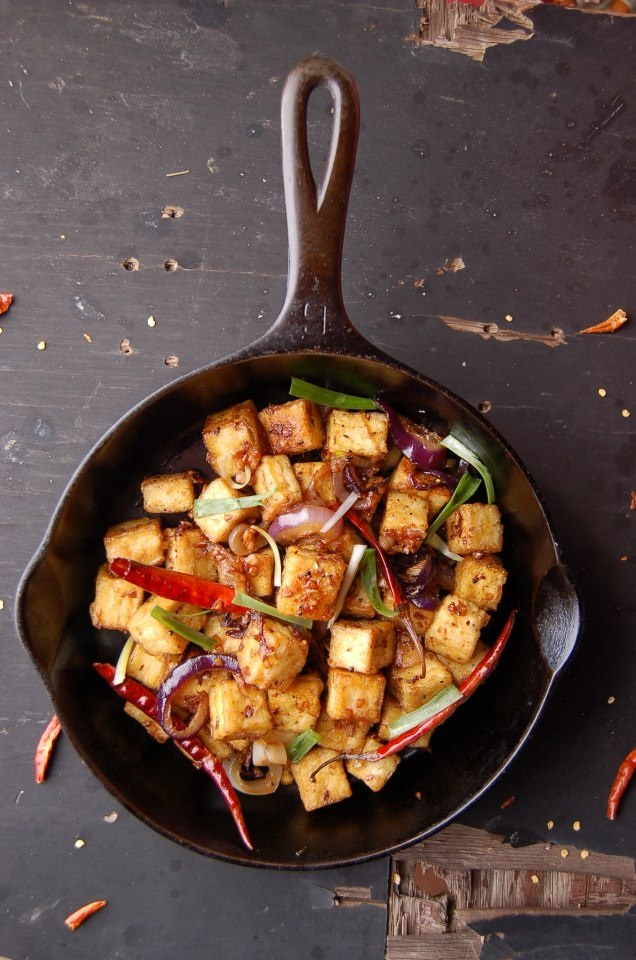 Warning: naughty language ahead.
Some might not have known that New Mexico was part of the United States before Breaking Bad came out.
It's okay. I grew up there and sometimes even I got confused. It's not really new, it's not really Mexico—I get it.
I grew up in a teepee on a bunch of land in the middle of nowhere New Mexico (I'm not lying—a teepee!). I had no running water, no electricity and no plumbing for the first part of my life. I was a teenager when we got our first TV and it was (I kid you not) a black and white seven-inch screen.
We had an outhouse until I was ready to graduate high school and I grew up without ever eating meat. To this day I have not tried it (I think of it like cocaine or LSD, if I haven't tried it by now I think I'm good without).
My upbringing may not have been fancy but it was full of love, honesty, humbleness, grace and compassion.
Last year I wanted to share a piece of my upbringing with my girlfriend Luanne, so we quit our jobs and headed south from the Bay Area, straight to nowhere land. We were on a mission to write a follow-up to our first cookbook, Bold Vegan—Food of South East Asia.
Luanne is from Kuala Lumpur, Malaysia (kind of like New York but in South East Asia) so naturally, she was excited to go to New Mexico to see the aliens.
We were in New Mexico for seven months. Although we did not see one alien, we wrote a cookbook, watched countless jaw-dropping sunsets and sunrises, soaked our bodies in natural hot springs, played in the snow and drank beer in the sun. We also ate lots of green chili (another one of New Mexico's little secrets).
We had an awesome fucking time. I highly recommend quitting your job and doing something bat-shit crazy that makes no sense at all at some point in your life.
Here is a recipe from our new cookbook, Bold Vegan, Food for the Body and Soul.
Brought to you from New Mexico (and my childhood teepee home), with love.
Fiery Garlic Tofu
1 14 oz. box (397g) organic firm tofu tofu, cut into 1 inch squares
6 tablespoons organic cornstarch (45g)
1/4 cup grapeseed oil plus 3 tablespoons, divided (105ml)
1/2 teaspoon salt, divided (3g)
20 turns fresh black pepper
10 large garlic cloves, minced
3 – 5 dried red chilies, cut in half (add more if you like more spice)
1 heaping tablespoon peeled and minced ginger (12g)
1 tablespoon soy sauce (15ml)
6 tablespoons water (90ml)
1 red onion, sliced into rounds (140g)
1/2 teaspoon sesame oil (2.5ml)
Sugar Glaze
1 tablespoon (15g) brown sugar mixed with 1 tablespoon (15ml) water
1 green onion, cut into 2 inch strips for garnish
Evenly spread out cornstarch on a plate. Cut tofu and dredge each piece evenly in cornstarch. Set aside.
Heat 1/4 cup (60ml) of the grapeseed oil in a nonstick pan. Place 1/2 of the tofu in oil. Add 1/4 teaspoon salt and 10 turns of black pepper. Cook for 9-10 minutes, turning so that all sides get brown.
Take out of pan and place on a brown paper bag (placed on a plate) to soak up the oil.
Place 3 more tablespoons (45ml) of oil in the pan and add the remaining tofu.
Add another 1/4 teaspoon salt and 10 turns black pepper and cook for 9-10 minutes. Take out and place on paper bag.
Use the same oil and pan and add the garlic, chili and ginger. Cook for 1 minute and then add 1 tablespoon soy sauce and 6 tablespoons water.
Add red onions and sesame oil and cook for 3 minutes. Add the tofu back to the pan, stir to combine and cook for 2 minutes.
Add the glaze and cook for an additional minute. Garnish with green onions.
Notes:
Do not serve the red chilies, they are added for flavor, not to eat directly.
If you don't like spicy then leave the red chilies whole. If you're a lover of all things spicy, go ahead and cut the chilies in half and stir fry all of the hot and spicy goodness into the dish.
Love elephant and want to go steady?
Assistant Editor: Renee Picard/Editor: Catherine Monkman

Image: courtesy Molly Patrick