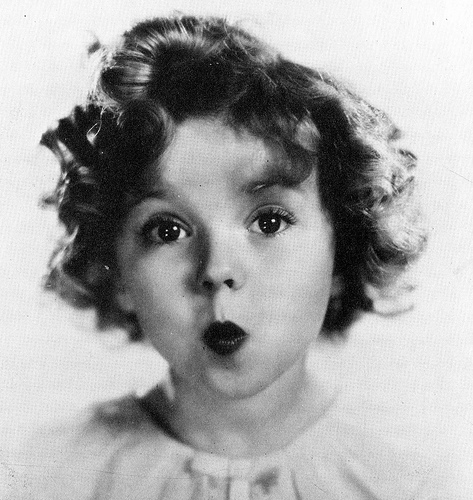 I cannot remember a time as a young girl when I was not in love with Shirley Temple.
One of my earliest memories is of me wearing a short, silk chiffon dress and tap dancing high upon a tabletop, pretending it was a shiny white piano of course, as I sang her melodic songs at my parents' dinner party.
Guests applauded as I curtsied and asked for encores while I shook my own version of curls on my head in a perfectly coy manner, like only a three-year old can.
I usually sang at least four or five numbers, pleasing everyone as much I thought possible, and oblivious to the fact that applause had stopped—I was simply lost in performing and happy to be both myself and just like her.
No, I was not obnoxious or annoying, as much as this may sound; I was simply in my element and was channeling everything that I felt was magically mesmerizing about her.
I also did not have any fantasies about being famous or becoming a celebrity. It really was about love, and at times, Shirley Temple's image and character actually helped me get though what was (at times) a tough childhood.
And when I talk about love, I mean real love—the kind that makes you want to cry, makes you swoon and causes butterflies to dance through your entire being at the thought who you're in love with.
What I know and remember most as a young child was that I loved and adored my parents, and even worshiped them, if you will. I followed them around as much as I was able to, and could not possibly imagine life without them.
My parents seemed larger-than-life just like she was, as they had movie-star good looks and were endlessly charismatic. My dashing and handsome father was a successful artist and a scholar and my mother was a fashion designer to stars like Cher, Mick Jagger and Goldie Hawn.
They were also busy raising four kids in Los Angeles, and this often left me alone to entertain myself, which usually meant singing, dancing and even pretending to be someone else. And because I belonged to a large family, I never felt that I got enough of my parents, as I had to compete for their love along with my siblings.
What does this have to do with Shirley?
Only everything.
Through watching her films since infancy, I learned early on that if I acted absolutely sweet all of the time, was brave in the face of adversity, always loving and agreeable and made my parents happy, that I was likely to get more love and approval.
Let's just say that my happiest memories were when I thought I was being as charming and sweet as Shirley was, because that was when I felt my safest and most lovable.
This is not to say that, as a baby, I somehow had the conscious ability to plan how to be loved, but simply that her glowing and cheerful personality helped to support my instinct that being sweet and loving has its advantages.
As my late grandmother used to say, "You get more with honey than with vinegar."
And honey"all-the-way" was what she surely had, long before so-called stars of today like Honey Boo-Boo and other childhood actors (that have gone awry) like Lindsay Lohan and Britney Spear.
Shirley Temple was also an elegant person, never got into trouble with drugs, alcohol, men or the press, and even went on to become an ambassador.
The scenes from her films which most influenced and inspired my life and personality include when she played young orphan girls who were continually on the search to find her real father and mother. She had that brave little face, pouty mouth that refused to cry, and in the end, was loved and reunited with tears of joy.
Perhaps that was the fantasy that so many millions of little girls had while watching her films—that natural and pure longing for more love from our parents, and maybe even a thought that we might have long lost "real parents" that would love us all the more, if we could only find them.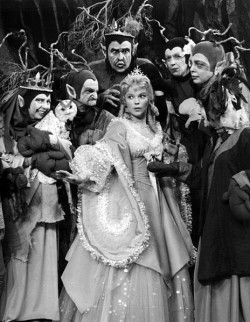 When my mother was a child, she and her large family attended Shirley Temple movies at a local Hawaiian movie theater in the 1930's during the end of the Great Depression and World War II. She raised my sisters and I on her films, and I simply could not get enough of her dancing, singing, acting and "being."
Perhaps I wanted to please my mother, or perhaps I just wanted to be as loved as America's first sweetheart.
What was it about her?
It certainly was not just those impossibly cute dimples, that curly mop of perfect curls or even her precocious and never-before-seen talents that mesmerized and cheered up an entire Depression-era generation via the movie screen.
It was her ability to get through anything with a brave face, including being parentless and all alone with a smile, while effortlessly performing through it all. Whether wearing overalls in an orphanage and singing "Animal Crackers in My Soup," or performing "On The Good Ship Lollipop" on a plane, after which she finds out that her mother was hit by a car, she was absolutely spellbinding.
While many other little girls were worshiping young rock stars and male child actors, I was still in love with my Shirley, who taught me above all else, that if you keep a bright attitude and a good disposition, you can truly get through anything.
I was fortunate to have three daughters of my own, and carried on the tradition of dressing them all in Shirley Temple-style dresses, although none of them seemed to fall in deeply with love with her as I did.
But that's okay, because her songs, dances and cheery little face still helps me to smile and look on the bright side of life. The roles she played in movies also inspired me to be strong, resilient and have faith that if I was brave enough, things would be okay.
And they have been.
No, my life has has not been filled with Hollywood endings, but I have thus far had a richly rewarding one with wonderful people, memories and experiences that I would not trade for anything.
And if I channel Shirley Temple right about now, I would say that many Hollywood beginnings are in my future, which is all that I can truly ask for.
Love elephant and want to go steady?
Editor: Catherine Monkman
Photo: classic film scans/Flickr, Wikimedia Commons