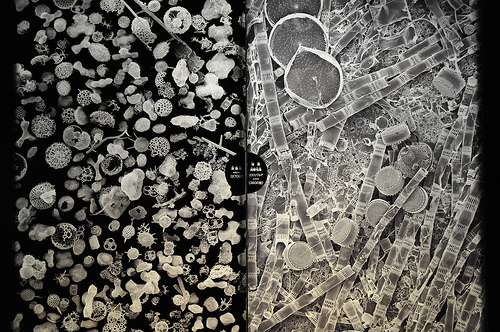 I hear it.
Over my oceanic Ujjayi breathing
and Krishna Das' Hanuman.
Someone has the sniffles
in the studio.
This is self absorbed evil.
Yes, I know expectations
can make you so stiff a cat-cow
can snap you
like vegan peanut brittle.
Still,
we are all here for our mutual
emotional, spiritual and physical
well being—
and the sign outside the studio says:
Take care of your colds at home
to take care of your fellow yogis here.
We inhale one sacred breath,
we exhale one purifying Om
contaminated
by the germ of deceit.
I meditate on honoring the light in me
and the light in you, Sick One,
but it is sludgy with mucus.
In Savasana I feel a tickle.
But I am not laughing.
© Michael Mark
Love elephant and want to go steady?
Editorial Assistant: Leila Taylor Jankowski/Editor: Bryonie Wise

Photo: flickr