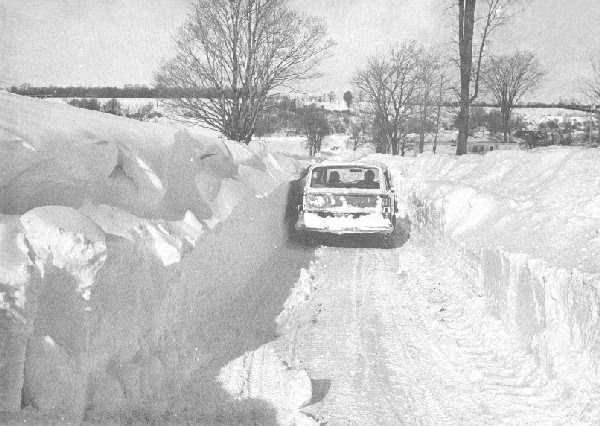 Winter is here!
And, methinks, making itself quite at home. Do you love winter? Or are you simply trying to look on the bright side?
Voila! Here are 17 inspirational quotes about the season so many people love to loathe.
1. "Winter is not a season, it's an occupation."  ~ Sinclair Lewis
2. "In seed-time learn, in harvest teach, in winter enjoy."  ~ William Blake
3. "My old grandmother always used to say, Summer friends will melt away like summer snows, but winter friends are friends forever."  ~ George R.R. Martin
4. "I do an awful lot of thinking and dreaming about things in the past and the future—the timelessness of the rocks and the hills—all the people who have existed there. I prefer winter and fall, when you feel the bone structure of the landscape—the loneliness of it, the dead feeling of winter. Something waits beneath it, the whole story doesn't show."  ~ Andrew Wyeth
5. "A lot of people like snow. I find it to be an unnecessary freezing of water."  ~ Carl Reiner
6. "Spring, summer, and fall fill us with hope; winter alone reminds us of the human condition."  ~ Mignon McLaughlin
7. "What good is the warmth of summer, without the cold of winter to give it sweetness?"  ~ John Steinbeck
8. "I'm a party animal. And that animal is a bear, during the winter months."  ~ Jarod Kintz
9. "'Hear! hear!' screamed the jay from a neighboring tree, where I had heard a tittering for some time, 'winter has a concentrated and nutty kernel, if you know where to look for it.'"  ~ Henry David Thoreau
10.  "I wonder if the snow loves the trees and fields, that it kisses them so gently? And then it covers them up snug, you know, with a white quilt; and perhaps it says, "Go to sleep, darlings, till the summer comes again."     ~ Lewis Carroll
11. "Winter is nature's way of saying, "Up yours."  ~ Robert Byrne
12. "Nature looks dead in winter because her life is gathered into her heart. She withers the plant down to the root that she may grow it up again fairer and stronger. She calls her family together within her inmost home to prepare them for being scattered abroad upon the face of the earth."  ~ Hugh Macmillan
13. "God is day and night, winter and summer, war and peace, surfeit and hunger."  ~ Heraclitus
14. "What a severe yet master artist old Winter is…No longer the canvas and the pigments, but the marble and the chisel."  ~ John Burroughs
15. "One of my current pet theories is that the winter is a kind of evangelist, more subtle than Billy Graham, of course, but of the same stuff."  ~ Shirley Ann Grau
16. "I was just thinking, if it is really religion with these nudist colonies, they sure must turn atheists in the wintertime."  ~ Will Rogers
17. "There is a privacy about it which no other season gives you…in spring, summer and fall people sort of have an open season on each other; only in the winter, in the country, can you have longer, quiet stretches when you can savor belonging to yourself."  ~ Ruth Stout
Quote sources:
BrainyQuote
Good Reads
Quote Garden
Winter In Literature
Love elephant and want to go steady?
Editor: Jenna Penielle Lyons
Photo: elephant archives