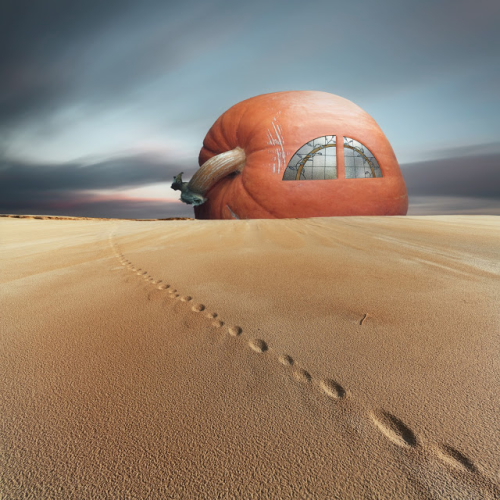 About six years ago, I moved to the desert.
The Egyptian desert. From an over-populated, sky scraping, car polluted city in Asia to a dry, dusty, quiet desert village in Africa.
Picture me living in a Bedouin tent made of camel skin, sleeping on a hand woven rug, eating bread baked in sand, using goat dung to light my camp fire and balancing with a wooden bucket on my head to collect water from the well half a day walking from my tent.
Well it's not like that at all.
I moved to a charming tourist compound built on the Egyptian coast. When they started developing this town, about 25 years ago, there was literally nothing. Just sand and sea. For many years, the pioneers living here would drive 30 km to the next town to get real cheese and fresh meat, as it was not available in the local supermarket.
Nowadays, it's a whole different story. It has become the Antibes of Egypt. First a booming scuba diving destination by the Red Sea, it is now also developed for kite-surfers, beach bums and yacht owners. Marinas with big yachts, fancy hotels, luxury villas owned by the rich and famous of Cairo, wild pool parties in high season, an international school for all the expat kids and never less than five different nationalities around a single dinner table.
When there are millions of people demonstrating on Tahrir Square in Cairo, here everybody goes on puttering about their own business, drinking their cocktails by the pool, taking out clients for fishing or scuba diving trips and watering the grass of the golf court. Women don't need to cover their hair, you can sun bathe in bikini on the beach, unmarried Egyptian couples are allowed to share a hotel room. Politics and religion do not dictate the way. Here it's all about business and tourism is money. It's like Disneyland in the desert.
But it's still the desert and the town is still in the middle of nowhere.
In our supermarkets—three in total—we do not have miles of shelves filled with 25 types of tooth paste, 33 different brands of tomatoe sauce and 41 kinds of toilet paper. Our vegetable shops—two in total—only get limited imported produce, so no mangoes, watermelon, peaches in winter and no strawberries, artichokes and fresh dates in summer. Yes, we can get almond milk and soy drinks in the local stores, but they are vanilla flavoured and with tons of added sugar (why?).
To get fashionable clothes, a good yoga mat, high quality steak, organic nuts and seeds or tickets to the opera, you need to go to Cairo, a six hour drive away, because the nearest town does not supply everything either.
Brands like Prada, Dyson, Whole Foods are not available here. Lululemon? La Mer facial cream? Tefal pressure cooker? Ha! The newest models and the latest high-tech appliances might be available, but for double the price. So we wait or we don't even think about it.
We have everything we need, we're not starving and we're not living in prehistoric isolation. It's just back to basics.
And so I've learned to live with less. When here, I don't get tempted by commercials, billboards and season's sales because there are none. No Christmas frenzy, no Valentine's pressure. I stopped caring about fashion and high heels, I don't wear make up any longer, I use my yoga mat until it's flaked off on both sides—top and bottom—, I make do with non-organic oils, nuts, fruits and vegetables because there is no choice.
We wait for friends who visit from Europe to bring us the latest electronic necessary gadgets. Or they bring prosciutto, good wines and cheeses. When all these goodies come over, we have a feast and savour each slice, each bite. We cherish the luxuries.
Living in the desert got me used to less and made me happy with little.
Like the other day. I found out they sell slow juicers at the local appliance shop—the only one in town. Slow juicers.  Real, good quality slow juicers. For a decent price. For this miracle, I thank God, Allah, Artemis, all other gods I can think off but mainly the crazy Egyptian who decided to sell slow juicers in a desert village.
I bought one called Magic. And that's exactly what it felt like to me.
I live in the desert and I have a slow juicer. It's just a simple juicer. It's ridiculous how happy I feel with this appliance in my possession. Magic.
Have less. Be happier.
Love elephant and want to go steady?
Editor: Bryonie Wise
Photo: Pixoto / Dariusz Klimczak