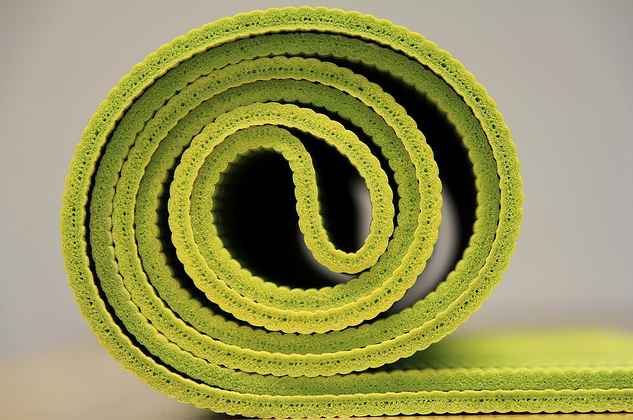 I'm visualizing that sculpted guy
in front of me 
in his elegant Tree Pose falling
over and
that mom and daughter
in their geometrically precise Triangle
shattering into a rhombus
and a trapezoid.
Those perfect posers in their tattoos
just get to me.
I'm sorry.
It wasn't my intention
when I stepped onto my mat
to be consumed with such bitterness.
Even the teacher's glistening arms
in Warrior Two
make me want to fight.
I know I'm supposed to travel on the sea of
my own mat,
that everyone's practice is their personal journey.
But I look out the window sometimes
and I just wish those clouds that look like
whales would swallow the balloons.
I will pay the price.
And it begins when the mother and daughter smile
after the session and wish me a beautiful day
and the Tree guy says he enjoys practicing with me,
that I have a good vibe.
Karma is relentless. Good thing.
I need lots of second chances.
Love elephant and want to go steady?
Editor: Bryonie Wise
Photo: Flickr