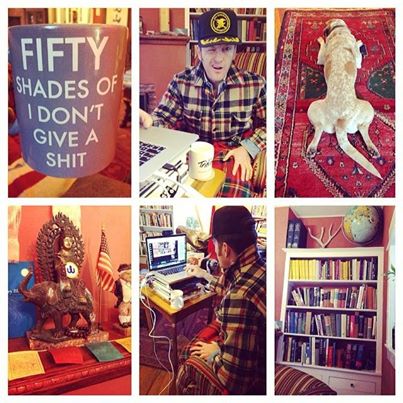 The March line-up is B-O-N-K-E-R-S!
This month we are talking food, books, social justice, politics, yoga, meditation and life with some pretty amazing people.
Here's the run down so far—we will be adding just a few more guests so check back!
> Founder of Ozukè Pickled Things, Willow King
> Permaculture teacher and food justice advocate, Adam Brock
> Best-selling author and candidate for United States Congress, Marianne Williamson
> Health coach, yogi and blogger Alexandra Hernandez
> Leading Zen Buddhist Teacher Joan Halifax
> Author—and Waylon's mentor— Frank Berliner
> Meditation teacher and Spiritual leader Sharon Salzberg
> Author and Life Coach Byron Katie
> Aussie & International Yoga Teacher Ash Constance
 Join the conversation and ask live questions. Can't make it? No worries—the videos are available on our YouTube Channel and on elephant.
Here is one of our February Favs.:
Waylon talking  with senior Buddhist teacher Fleet Maull about prison reform, shadows, national karma, his amazing story, mindfulness and gated community spirituality.
For the first word on our new videos each week: subscribe to Walk the Talk Show. All videos free!
Hangout with elephant on Google+.
Editor: Meagan Morris
Photos/Videos: Walk the Talk Show with Waylon Lewis